UHart to Launch Supply Chain and Logistics Management Major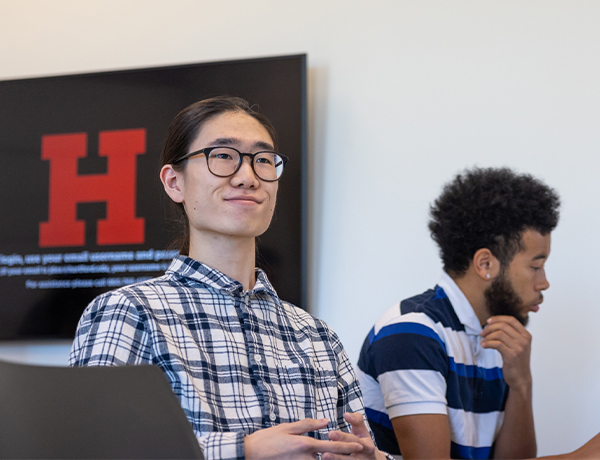 The University of Hartford's Barney School of Business is launching a new supply chain and logistics management program this fall as an undergraduate major, minor, and post-baccalaureate certificate.
The program is being introduced at a critical time, following the COVID-19 pandemic when supply chain logistics impacted the world in a variety of ways. Supply chain issues and product shortages rapidly became a focal point for the average consumer, instead of only companies, restaurants, and stores—and prompted requests for more efficient systems, supportive policies, and new ideas.
UHart graduates will be well-prepared to answer that call for change through the new in-demand program, offered through the Department of Management, Marketing, and Entrepreneurship.
"We are thrilled to offer the new supply chain and logistics management program," says Interim Barney Dean Carmen Cotei. "These jobs focus on the digital transformation, analytics, risk management, and sustainability, and this is exactly what we had in mind when we designed the curriculum for this program."
The curriculum aligns with the Barney School's mission and vision by providing students with a career-ready progression in the supply chain and logistics management field. Students will gain analytical skills in the design, planning, analysis, execution, and control of the sourcing, production, storage, and delivery activities of products from point of origin to point of consumption.
"This field is constantly innovating and evolving, and our graduates will have huge opportunities to make a big impact on the direction of the company they choose to work for."
Carmen Cotei, Interim Barney Dean
The global supply chain management market is expected to grow 11.2% from 2020 to 2027, starting with annual revenues of $37.4 billion in 2020, making this an opportune time for UHart students to enter the industry.
"In talking with top employers from our region, they have shared that there is excess demand for the supply chain and logistics jobs with 300-500 new jobs added in Connecticut every month," Cotei adds.
In addition to the major, the minor and post baccalaureate certificates will allow students from all University schools and colleges to gain knowledge of the supplier-buyer relationships, supply chain and logistics tools, and instruments that help optimize business operations, as well as internal and external logistics. UHart actively encourages students to explore programs outside their primary discipline, making for richer classroom discussions and expanded career paths.