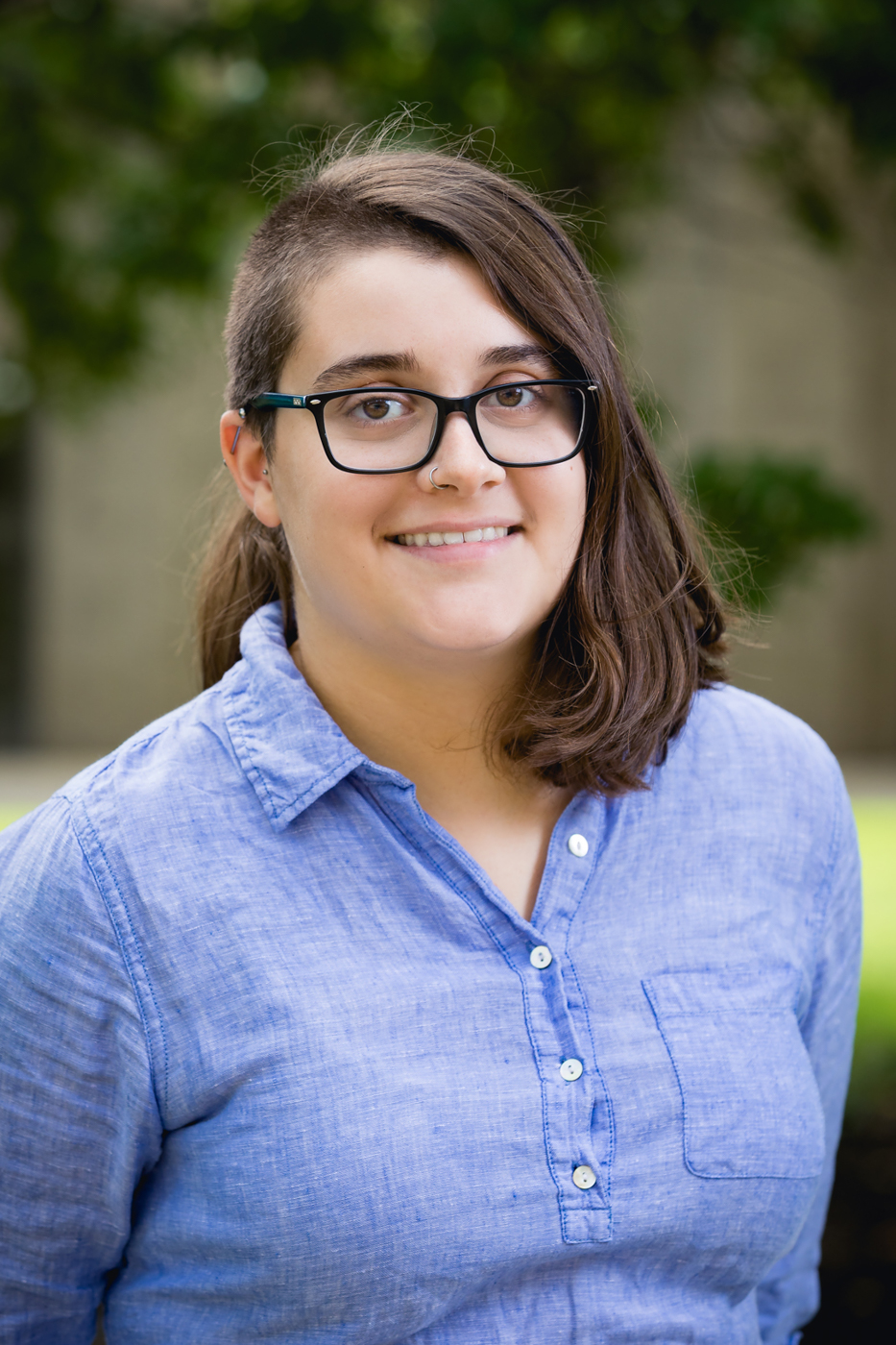 Sophie Kaye '19, a graduate of our BSE Acoustical Engineering and Music program, has been making an impact through her research for NASA.
She is currently working as a general engineer at the U.S. Department of Transportation Volpe National Transportation Systems Center.
Kaye says she chose to attend UHart because "it was the only school I could find that offered the specialized acoustics and music undergraduate degree that seemed to cater to my interests and career aspirations."
Her work involves bouncing back and forth between modeling, data analysis, report writing, and coordination meetings with federal and international team members working on projects throughout different transportation modes, including supersonic aviation, highway traffic, unmanned aircraft, subsonic passenger aircraft, cycling and walking. Between graduating and starting her job at Volpe, she felt fortunate to be able to travel to Spain to attend the Noise Control Engineering INTERNOISE conference to present her senior capstone entitled, "Low Frequency Absorption of Additively Manufactured Cylinders." The research involved designing, 3D printing, and testing cylinder arrays of varying dimensions for their acoustic properties. The designs were inspired by the shape of natural reeds. Similar designs could be implemented in airplane engine liners to reduce the emission of low-frequency noise.
Last summer, Kaye, with her colleagues Juliet Page and Robert Downs (pictured below), supported the NASA CarpetDIEM (Carpet Determination In Entirety Measurements) Phase I initiative. This project investigated the ground area hit by sonic booms generated with supersonic aircraft in the high desert near NASA Armstrong Flight Research Center in Edwards, Calif. The team operated multiple microphone channels in different configurations at several recording stations along the 60 km array to gather sonic boom data over two weeks. Kaye is pictured monitoring both the transducer hardware and data acquisition software during the Phase I field test. Phase II of CarpetDIEM measurements are slated to be executed later this fall.
These initial testing phases are intended to work out logistics of the data acquisition process and investigate triggering options before a new type of aircraft, the X-59 Low Boom Flight Demonstrator (LBFD), becomes available for testing. Having learned the necessary lessons from this initiative, NASA will be confident about the best methods to accurately and reliably capture the revolutionary quiet supersonic data for analysis.
The team is now working on evaluating potential community test locations for secondary phases of the project. The goal is for these best practices to be implemented in more populated areas of the country, for community exposure testing to gauge public reaction to commercial supersonic flight. The eventual aim of the LBFD program is to cut flight time in half with minimal health and safety impact on surrounding communities due to the sonic boom carpet. This work supports the development of supersonic noise certification and community acceptance data gathering for international regulatory bodies, including the FAA and the International Civil Aviation Organization's (ICAO) Committee on Aviation Environmental Protection (CAEP).
Flights for all phases of this project are planned using sonic boom ray-tracing software. Exercising this software, Kaye recently co-authored a paper with her colleagues Downs and Page on the topic of sonic boom propagation modeling. This research will be presented at the (now virtual) American Institute of Aeronautics and Astronautics AVIATION conference in June.
Kaye stays motivated at work by the projects being completed by her colleagues.  "Working on vehicle emissions modeling and policy regarding air and water pollutants inspire me most because they are fighting to protect the earth from detrimental anthropogenic impacts," Kaye says. She is currently considering graduate programs for environmental engineering to learn more about air quality.
When asked what advice she would pass down to current CETA students, Kaye recommends to "intern as much as possible to explore different career options you don't learn about in class. Even if you don't end up loving your internship, knowing what you don't like is infinitely valuable information to better hone your job search for a career you will enjoy."
Sophie Kaye (middle) with her colleagues Juliet Page (right) and Robert Downs (left).
Sophie Kaye conducting research on field.