Brianna Tribble-Bryant '20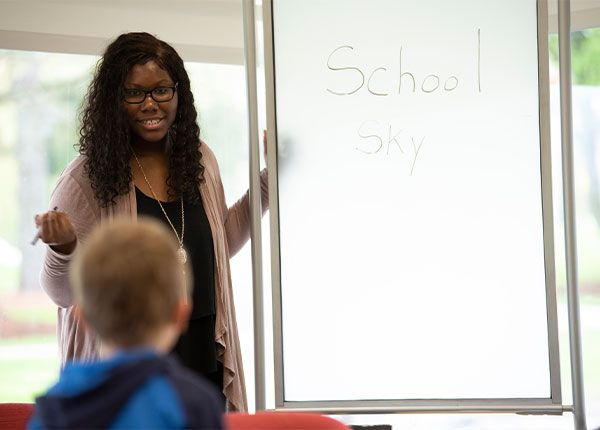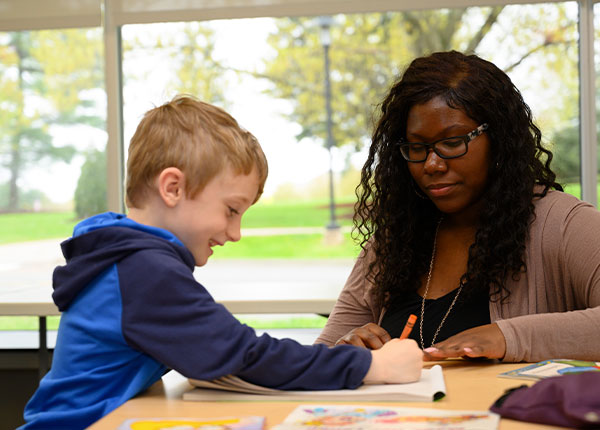 Next stop: CREC Museum Academy as a kindergarten teacher
Graduating senior Brianna Tribble-Bryant will begin work as a kindergarten teacher at the CREC Museum Academy in Bloomfield, CT come the fall. She credits the College of Education, Nursing and Health Professions (ENHP) with providing the guidance and support she needed to truly learn and understand the field of education.  She says, "The education department gave me the resources, tools, and confidence to be able to go into a classroom and help my future students read and grow as people."
 
During her four years at UHart, Brianna was able to participate in fieldwork and research, allowing her to experience different types of classrooms in different districts. Tribble-Bryant says, "During my senior year I did student teaching placements in a preschool and in a second grade that helped me gain valuable knowledge." Putting that knowledge into practice was an important experience for her as she moved out of the classroom and into the realm of education research.
 
Brianna was able to conduct research in what she has coined as "emplaphacation," or increasing empathy. "The idea is to help create not only intelligent teachers, but competent teachers that have strong EQ (emotional  intelligence) and IQ," Brianna said. The purpose of her research was to create unbiased teachers in the cohort. For this research Brianna worked closely with Dr. Paige Bray as well as Dr. Lisa Zawilinski.  She also enjoyed working with her advisor Dr. Lynn Johnson and Dr. Maleka Donaldson who taught several of her classes.
 
When asked about her favorite thing at UHart, she says that it is definitely the education department. "They treat you like family even if you're not that specific professor's student, they still care about your well-being and will answer any questions that you might have." Overall Brianna says that she "was able to grow more independent and create long-lasting relationships with so many different people."
 
Her advice for incoming students? Keep balance. "Your education is why you're there, but also remember that it is OK to have a personal life and it is OK to make mistakes. You have to balance out the life of a college student with fun and fundamentals."
 
Brianna will be returning to the University of Hartford in the fall for the special education master's program while she teaches kindergarten.
The education department gave me the resources, tools, and confidence to be able to go into a classroom and be able to help my future students to read and grow as people.
Brianna Tribble-Bryant, Early Childhood Education