Internship at State Legislature Feeds Student's Passion for Politics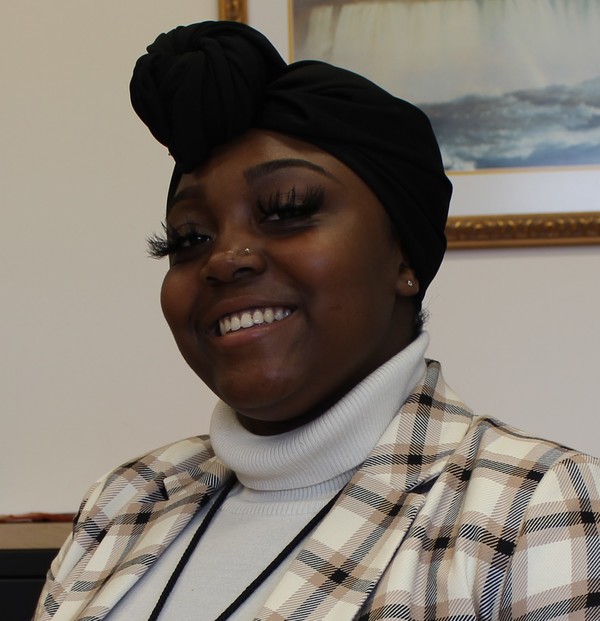 Hillyer College sophomore Macyana "Macy" Harris, A '20, '22, is one of a select number of college students who completed an internship this spring with the Connecticut General Assembly at the State Capitol. "If you want to be successful in the legislature and government, you have to be willing to eat, breathe, and sleep politics," says Macy, who is pursuing a double major in politics & government and criminal justice, with a minor in Africana studies.   
Macy says she's always had a keen interest in politics."This internship has not only taught me the necessary skills I'll need in my future career in government, but also showed me how being involved in politics goes way beyond networking and passion."
At the State Capitol, Macy acquired agendas for many committee meetings and public hearings. She also spent time tracking bills and answering phone calls for state representatives.  
Macy learned about the internship opportunity through Hillyer College's Manager of Student Services Carol Courtney and Associate Professor of Political Science Bilal Sekou. After speaking with the University's assistant director of student engagement in the Office of Career and Professional Development, Macy felt prepared to pursue the internship. She also credits Hillyer's Instructor of Academic Strategies, Tyson Rose, with helping her build effective time management skills.  
Macy is excited about how the internship has given her connections she plans to use to eventually land a job in Washington, D.C,. after graduation.
"Everyone in Hillyer is like family. The faculty and staff treated me so well throughout this experience that I feel as if my accomplishments are for everyone."
Macy Harris A'20, '22, Politics & Government, Criminal Justice