From Social Worker to Personal Trainer, Alumna Credits Hillyer With Her Success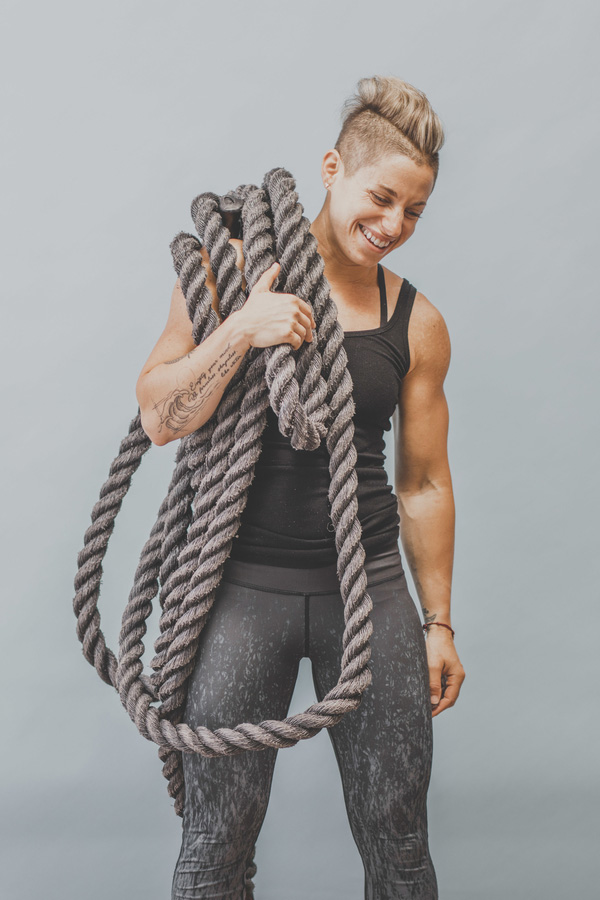 Julie Shiller (A '05, '07) is a social worker turned personal trainer who founded Tapestry-Mind.Body.Lifestyle, an online boutique coaching space based in Long Beach, California. "I created Tapestry with the intentions of reaching clients who do not feel comfortable in a traditional gym setting," says Shiller, who received the Hillyer College Outstanding Young Alumna Award in 2009. 
Shiller says she believes that each of us has a unique story and experiences with mental and physical health—and we have our own feelings about working out at a gym. She says our stories and experiences add richness to our own tapestry. 
Although her life has taken her across the country, Shiller says she still recognizes her roots in Hillyer College and the University of Hartford. After earning a degree in sociology and a minor in gender studies, Shiller did community work with Americorps before earning a master's degree in social work from the University of Denver. "Hillyer College gave me an academic structure and the power of believing in myself," Shiller says."I can wholeheartedly say I would not be where I am today without my experience at Hillyer College." 
Shiller credits her academic and professional success to the relationships she made with her Hillyer professors. She says Wick Griswold, professor emeritus of sociology, inspired her to become more actively engaged in her community, which has subsequently led her into her professional role today. She also shared that Melinda Miceli, associate professor of sociology, and William Major, professor of English, gave her the confidence to fight for what she believed in. 
Throughout her career, Shiller has come to value her own unique gifts and finds ways to share them with others. Her advice to Hillyer students is to believe in yourself, find your own unique gifts, and share them with the world. She points out that failure is inevitable and it is where the most valuable lessons can also be learned.
"I can wholeheartedly say I would not be where I am today without my experience at Hillyer College."
Julie Shiller (A'05, '07), Sociology, Gender Studies (minor)