How one class at community college shifted this digital technician's career path.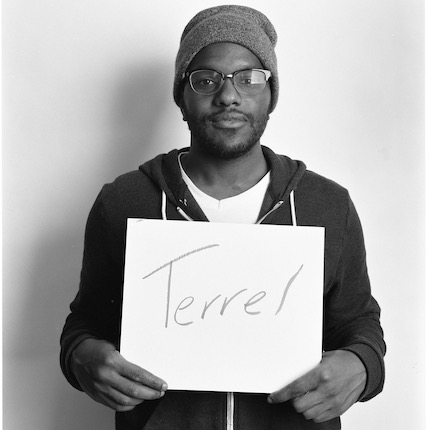 Terrel Grant '13 enrolled at Tunxis Community College as a science major, with intentions to go into physics. While he certainly considered photography a hobby, he never thought of art as a career path that he might pursue.
That is, until he took a class called Art Appreciation. Terrel's professor immediately took notice of his work, and told him that he had a real eye for it. That was all the convincing that Terrel needed. Shortly after that conversation, he switched majors. 
After graduating from Tunxis, Terrel was accepted to the University of Hartford's Hartford Art School where he spent two years taking photographs and developing his skill. He also completed an internship with Synthetic Cinema International, where he was responsible for still photography on movie sets.
It's no surprise that Terrel's HAS experience prepared him for a post-graduate move to New York City, where he spent three years working for Splashlight Studios. It was here that he learned the in and outs of a working studio, both on-set and off-set. 
Today, Terrel is a digital technician. His main focus is fashion/still life sets, where he works closely with the photographer and art director to capture, edit, and archive the day's shoot. He also works as a freelance photographer, keeping his passion alive and continuously fine-tuning his skillset. 
His full-time job and his own work do have one major connection: lighting. Part of his job as a digital technician is to notice the small details and changes of light. So when he is working on his own projects, he can use the same lighting techniques that he uses on-set.
Colors and compositions have the biggest relationship between my 'day job' and personal artwork. Vice versa, I see things outside of work, where I try to mirror the color and composition on a shoot.
Terrel Grant, '13
Terrel credits HAS with giving him the patience to perfect his work.
"Working with the 4x5 camera taught me to slow down and really think about what I wanted to capture," Terrel says, "which I still practice, even when not using the 4x5."
And Terrel's journey doesn't stop here. He plans to pursue a master's degree, with hopes of becoming a teacher. His advice to all new graduates? Try new things and make mistakes. If Terrel hadn't been brave enough to try that Art Appreciation class at his community college, his amazing career path could have looked entirely different.