How Barney School's MBA Helped One Alumnus Make a Difference in His Career with UnitedHealthcare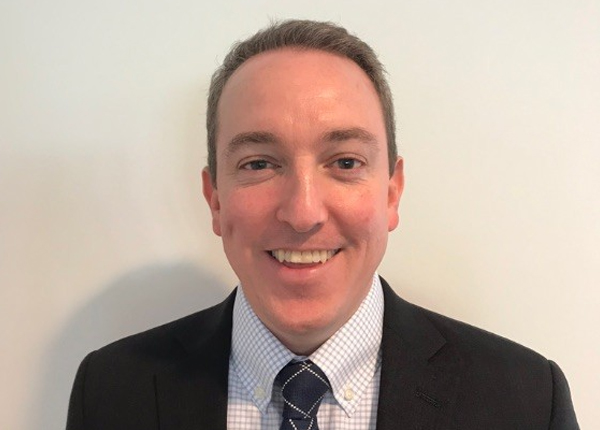 Enrolled Program: MBA
Current Role: Senior Account Executive at UnitedHealthcare (UHC)
For individuals who aspire to pursue their education along with a full-time job, Barney School of Business provides a gateway to achieve their goals. Brett Burlin M'21 is one such individual who realized this opportunity and made the best use of it. Burlin recently earned an MBA through the University of Hartford's Barney School of Business while maintaining a full-time career. He holds a bachelor's degree in public affairs from Indiana University and is currently the senior account executive at UnitedHealthcare (UHC). Burlin has been associated with UHC for past 14 years. In his current role, he is responsible for selling to groups with 100 to 5,000 eligible employees.
After thorough research and careful consideration, Burlin chose Barney School of Business to pursue his MBA. The flexible online structure with short seven-week courses and innovative curriculum were compelling enough for him to consider this college. "In my research, I learned that online classes are better in short spurts. There were a couple of classes that featured group work, but for the most part, I was able to work around my schedule. The ability to manage my schedule was important, but I also really enjoyed the group work," Burlin says. And the MBA program has re-kindled his love for learning. He not only learned new skills through various courses at Barney School of Business, but also learned how to apply them in his day-to-day work at UHC. The program has allowed him to see everyday problems through a different lens and find an effective solution. According to Burlin, a few of his favorite courses are Organizational Behavior, Bargaining and Negotiations, and Complex Organizations, which he believes have helped him navigate smoothly through day-to-day tasks. "After these classes, I completely understood that in a world of exponential change, our future success will be defined by our ability to adapt to change. Taking these lessons and applying them to UnitedHealthcare has helped me appreciate what we do well as a company," he says.
Burlin believes that the MBA program at Barney School of Business has given him a huge opportunity for career advancement. The program has given him an edge amongst 330,000 employees at UnitedHealthcare. While in the Barney program, he was asked to serve on UHC's Sales Leadership Council and its New York Inclusion and Diversity Team, and he led the inaugural UHC Sales Savvy training. The MBA online program wasn't a hindrance to Burlin's ability to make several friends during the classes. "With small classes, you get to know everyone well and have classes with the same people several times. There were certain people whose discussion board responses I always went to first. I didn't learn just from the teacher and the text—the discussion boards contributed to my learning as well," he says.
I would strongly recommend the UHart/Barney School of Business MBA program to anyone looking to make a difference not only in their career, but in their life. The skills obtained not only help me at work, but in all aspects of life.
Brett Burlin MBA'21, Senior Account Executive at UnitedHealthcare