UHart Honors Indigenous Peoples' Day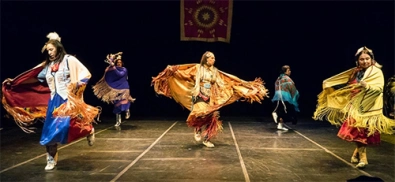 The United States observes Native American Heritage Month in November each year to recognize the achievements and contributions of Native Americans. UHart acknowledges and celebrates Native American Heritage Month, as well as Indigenous Peoples' Day today, Oct. 9
In 1990, President George H. W. Bush approved a joint resolution designating November 1990 "National American Indian Heritage Month." Similar proclamations, under variants of the name (including "Native American Heritage Month" and "National American Indian and Alaska Native Heritage Month") have been issued each year since 1994. Most recently, President Joe Biden formally recognized Indigenous Peoples' Day.
In 2021, UHart's Amplifying Indigenous Voices Affinity Network was created to bolster this honoring of the identities, history, cultures, and contributions of Native Americans. With the support of the UHart Office of Diversity, Equity, and Community Engagement, and the guidance of the Golden Hill Paugussett tribe in Trumbull, Conn., a land acknowledgement and continued goals and initiatives were developed. (More information can be found at Indigenous Initiatives.) We encourage everyone across the University to continue their own learning and understanding of Indigenous cultures and identities. If you are interested in joining the affinity network, please email: wyman@hartford.edu
Programs
Monday, Oct. 23, 5-6 p.m., Indigenous dance performance by the New Jersey-based Thunderbird dancers, GSU dining hall.
Monday, Nov. 6, 12:45-1:45 p.m., "Indigenous/Native American Cultures and Perspectives: Growing the Conversation," Lunch and Learn series. In person.
Resources
Books:
Local:
"Red Road: Traditional Voice of Afro-American America," by Shoran Waupatukuay Piper  
"Quarter-Acre of Heartache: The Golden Hill Indians of Connecticut," by Claude Clayton Smith & Aurelius Piper 
"Indigenous Roots of Social Evolution: Interpretation of Historical Data," Mixashawn Rozie, (2018)
"If You Lived During the Plimoth Thanksgiving," Chris Newell (Scholastic, 2021)
"Connecticut's Indigenous Peoples," Lucianne Lavin (2015)
National:
"Braiding Sweetgrass," Robin Wall Kimmerer
"An Indigenous Peoples' History of the United States," Roxanne Dunbar-Ortiz
"They Called Me Uncivilized: The Memoir of an Everyday Lakota Man from Wounded Knee," Walter Littlemoon & Jane Ridgway
 "All the Real Indians Died off and 20 other Myths About Native Americans," Roxanne Dunbar-Ortiz and Dina Gilio-Whitaker
"Stringing Rosaries: The History, the Unforgivable, and the Healing of Northern Plains American Indian Boarding School Survivors," Denise K. Lajimodiere
"The Rediscovery of America: Native Peoples and the Unmaking of U.S. History," Ned Blackhawk
Local Organizations:
Maps:
Podcasts:
Social Media
Instagram:
@dineaesthetics
@autumn.peltier
@nativeapprops
@hawanemusic
@Nativein_LA
TikTok:
@brettstoise
@indigenous_baddie
@tiamiscihk
@ohkairyn
@modern_warrior
Videos/Documentaries/Movies/Shows:
Websites: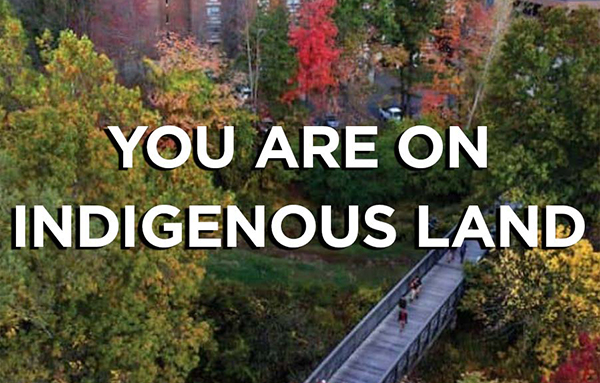 Land Acknowledgement:
We acknowledge that the University of Hartford resides on the historic homelands of the Sicaogs, Poquonocks, Wangunks and Tunxis; and that what is now called Connecticut encompasses the homelands of the Wappinger, Schaghticoke, Golden Hill Paugussett, Mohegan, Mashantucket Pequot, Eastern Pequot, Nipmuc, Quinnipiac, Niantic, and Lenape, as well as other Indigenous Peoples. We honor, respect, and appreciate the relationship that exists among these communities, nations, lands, and waterways, and aspire to uphold our responsibilities according to their example of stewardship.