University Studies
Bachelor of Arts University Studies
The Bachelor of University Studies is a Bachelor of Arts degree program created for the part-time adult student who typically has previous college experience and seeks to complete a baccalaureate degree.
About the Major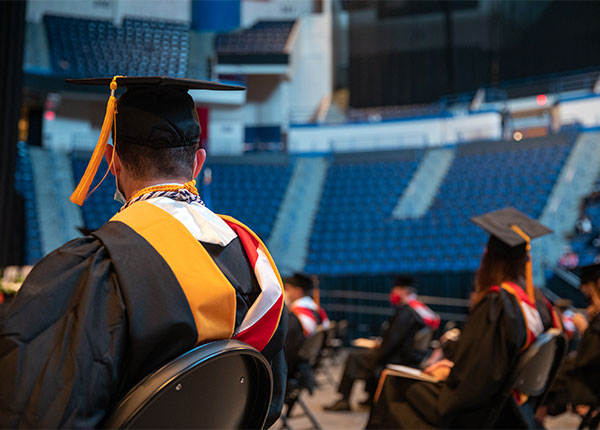 The BA in University Studies allows part-time students to design, with the assistance of an advisor in the Bachelor of University Studies program, an individualized program of study responsive to their educational and professional interests. The individualized program includes a concentration with courses offered by the various schools and colleges of the University, including online and evening courses.
This program is not intended for an undecided student; instead, it is designed for adult students who are able to assume the responsibility of developing a unique program of study. Adult learners with clear interests and academic preferences will profit from designing and pursuing this program of study.
Students are welcome to take day, evening, or online courses. This variety of scheduling allows employed adults to make progress toward a degree without further complicating their work days; it also provides a great learning environment for adults from many different fields who are all motivated by the same goal: to complete a degree.
Courses are offered year-round on the University of Hartford's campus.
Degree Requirements
In order to complete the Bachelor of Arts in University Studies degree, students must satisfy these requirements:
completion of a minimum of 120 credits that satisfy the distribution spread of the degree requirements
a minimum of 30 credits in residence at the University of Hartford
a minimum GPA of 2.0 
For a complete listing of courses, visit the Undergraduate Course Catalog.
Admission Requirements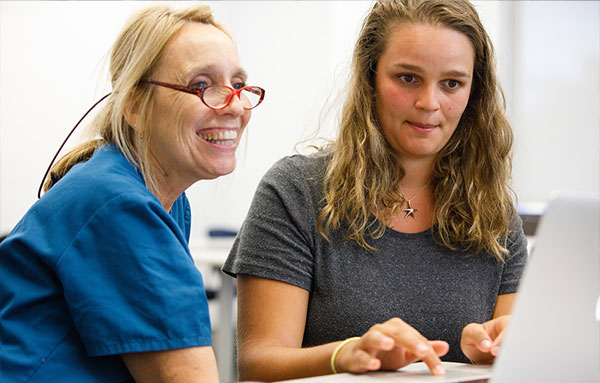 Applicants to the Bachelor of Arts in University Studies programs must submit the following:
a complete Part-Time Adult Undergraduate Application
official transcripts from any college attended
30 transferable college credits required*
must be 22 years of age or older*
cannot have been a fulltime student at UHart in the prior two years
*If a student is at least 22 years old, but has fewer than 30 transfer credits, they will be admitted into the Associate in Arts in Liberal Arts degree. 
ADMISSION DEADLINES
Admission to the University Studies programs is granted on a rolling basis throughout the year; students are admitted in the fall, spring, or summer sessions. It is recommended that all application materials be submitted no later than one month prior to the start of the term to which the student is seeking admission. 
START EARLY
Prospective students are welcome to take up to 15 undergraduate credits before applying to a degree program. Taking courses as a non matriculated student (a student not formally accepted into a degree program) is an excellent way to get to know the University of Hartford before committing to a particular degree program. Credits earned by non matriculated students count toward their degrees once students are accepted into a program.
Tuition and Aid
COST OF ATTENDANCE
The Bachelor of Arts in University Studies is very affordable. Students are charged at the per-credit rate up to 11.5 credits a semester. In addition to the cost per-credit for the courses they select, students pay minimal fees per semester. This per-credit pricing structure means that students can progress at nearly a full-time pace for a fraction of the cost of full-time tuition. 
FINANCIAL AID
Student financial assistance is administered through the Office of Student Financial Aid and is limited to federal financial aid and supplemental loan programs. Students must meet all eligibility requirements as established by the U.S. Department of Education. The academic year includes summer, fall, and spring.
Adult Academic Services
Adult Academic Services is a general resource for all part-time undergraduates at the University of Hartford, including students interested in the Bachelor of Arts in University Studies.