College of Arts and Sciences
BA in Environmental Studies
If you have an interest in shaping environmental policy, addressing sustainability issues, and taking on environmental challenges, consider our interdisciplinary program in environmental studies.
About the Major
In our BA in environmental studies, you choose from two concentrations, one focused on environmental policy and the other centered on environmental communication. Both options provide you with the benefit of working with our expert faculty across a wide range of subject matter.

The program will help you develop cross-cutting and interdisciplinary skills to prepare you to address environmental issues through policy initiatives and/or communication strategies.
Career Options and Outlook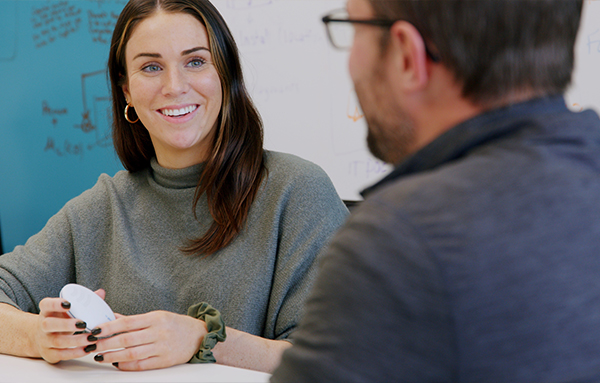 At UHart, you will have opportunities to do research with faculty and have access to internships to prepare you for a rewarding career addressing sustainability and environmental issues for industry, government, and nonprofit organizations. You can also consider applying to law school or to graduate programs in communication, economics, public policy, or public administration.
Examples of careers include
Environmental consultant or policy analyst
Sustainability coordinator
Corporate social responsibility officer
Energy auditor 
Natural resource officer
Remediation specialist 
Public relations specialist for an environmental organization
The average annual pay for an Environmental Policy Analyst in the United States is $81,747 as of Feb. 2023 according to Zip Recruiter.
Employment of environmental communication specialists with a bachelor's degree is projected to grow 11%, faster than the 7% average for all occupations with a median pay of $62,810 annually according to the U.S. Bureau of Labor Statistics.
The median pay for an environmental geographer with a bachelor's degree is $85,430 according to the U.S. Bureau of Labor Statistics.
Degree Requirements
You must complete a total of 38-40 credits. A total of eight required core courses (26-27 credits) provides you with a foundation in various approaches to the environment—environmental science and ecology, biostatistics, environmental ethics, environmental policy, and environmental communication. A required internship and required capstone experience offer real-world, hands-on opportunities that help students prepare for postgraduate careers.
Electives and Concentrations
You complete an additional 12-13 credits in your area of interest. You select from two areas of concentration.
Environmental Policy
You take the following courses
American Environmental Policy
American Public Policy
Plastic Pollution Policy
Choose an additional elective such as
Connecticut Environmental Regulation and Policy
Political Communication
Conservation Biology
Any Economics Course
Environmental Communication
You take the following courses
Intro to Digital Media Production
Intro to Radio & Audio, or Intro to TV Production
Writing for the Media
Topics in Media Production
Choose an additional elective such as
Media Marketing and Promotion
Conflict and Communication
Media Industries
Video Field production
For more information, and to see a complete list of requirements, visit the Course Catalog. 
Our interdisciplinary minor in environmental studies complements a variety of majors including art, business, history, politics and government, sociology, and more.
You must complete 19-21 credits including the following courses:
Fundamentals of Environmental Studies  
Environmental Studies Capstone  
In addition, electives are required in the Environmental Studies and Environmental Sciences categories. Examples include:
Environmental Communication
Environmental Ethics
Latin America Environment and Development
American Environmental Policy
Introduction to Environmental Science  
Conservation Biology
Ecology  
Environmental Chemistry
For more information, and to see a complete list of minor requirements, visit the Course Catalog.
Myalia Durno
Psychology, Environmental Studies and Math Minors , '24
Myalia cannot neglect her passion for the environment. She was awarded the well-respected Connecticut Sea Grant to support her research about Connecticut restaurants' use of single-use plastics. Myalia reached out to nearly 100 restaurants along the Connecticut coast and 60 restaurant owners in Hartford, Middletown, and Glastonbury. So far, she's discovered it's challenging for them to find non-plastic or non-single use alternatives that are affordable.  
Myalia is planning to apply to graduate school to study for a master's degree in psychology and says she may do more research in plastics in the environment. 
This project is incredibly important because it gets to the bottom of the issue of why we aren't stopping the use of plastics and what is preventing us from being able to use alternatives.
Learning Outcomes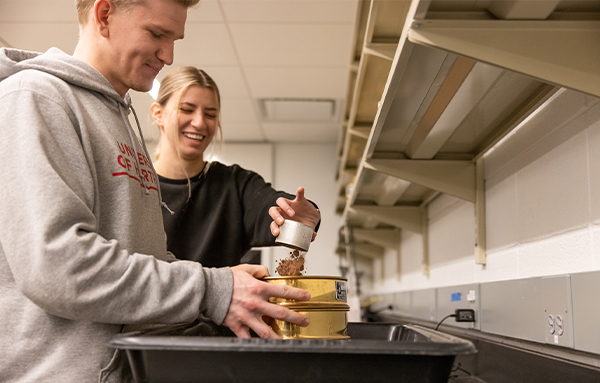 Students graduating with an BA in Environmental Studies will be able to:
Understand and apply key concepts from economic, political, and social analysis as well as the ecological and physical sciences to address environmental issues.
Think critically by integrating multiple disciplines that intersect with environmental concerns to solve environmental problems.
Demonstrate an awareness, knowledge, and appreciation of the ethical, cross-cultural, and historical context of environmental issues and the link between human and natural systems.
Identify the fundamental environmental, social, and economic issues underlying sustainability and communicate effectively about them with stakeholders.
Apply skills of quantitative literacy by analyzing environmental data to assess environmental issues.