Academic Programs
The College of Arts and Sciences is the University's largest college with 25 undergraduate majors and 29 minors. All of our programs offer small class sizes and the opportunity to learn in a hands-on supportive environment.
Here you can explore a variety of academic disciplines—from the arts and humanities, to sciences and social sciences. Study the great writers or learn to become one. Examine what we know about the past, then harness that historical understanding to hypothesize about the future. Explore the workings of the mind, the complexities of society, the diversity of the arts, and much more.
Although the courses vary greatly among our departments, each program within the College of Arts and Sciences offers you:
Experienced faculty who are committed to personal student advising and development
Small class sizes where you will have ample access to your teachers and the department's resources
A balanced emphasis on quality liberal arts studies and professional training and experience.
Our Programs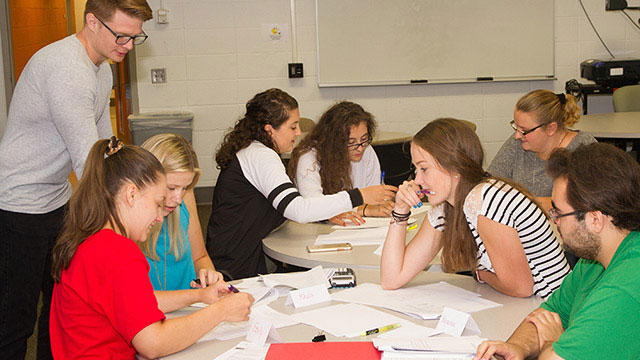 Our undergraduate programs offer small class sizes, academic advising, hands-on experiences outside the classroom, and opportunities to work with professors on research.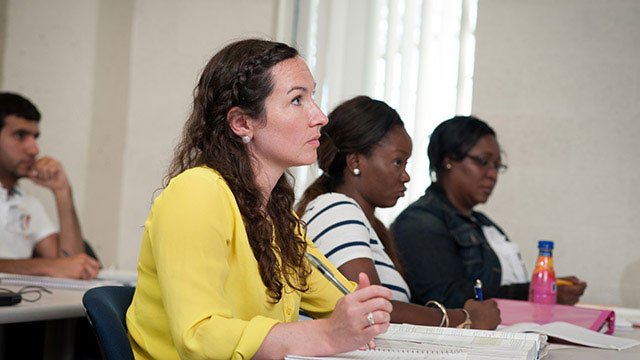 Whether you are looking for career advancement, or want to change careers, our programs will give you academic support to set you up for success. We offer graduate programs in Communication, Computer Science, and Psychology.
Taylor Zitkus
Politics and Government '18,
Taylor Zitkus is a good example of how a College of Arts and Sciences education can help build a solid foundation for success. As a risk and underwriting analyst for Cigna, Zitkus says the variety of courses she took as a
politics and government
major at UHart helped her develop collaboration, research, critical thinking, and public speaking skills that are helping her to succeed in her career and in life.
Read more
.
The opportunities I took advantage of at UHart also taught me to be open minded and willing to always strive to learn more.