College of Arts and Sciences
MA in Integrated Communication
If you want to take your advertising, public relations, or strategic marketing communication career to the next level, our online master's in integrated communication program will give you the ability to expand your job opportunities and enhance your strategic messaging skills.
The program connects you with cutting edge industry-standard resources and professionals and to help you launch a successful career in a wide variety of businesses, nonprofits, and other organizations.
Quick Facts
33 Credits (part time or full time)
100% Online
Start in the fall, spring or summer.
Rolling Admission
Learn from industry and academic experts in the field.
Questions? Email gradstudy@hartford.edu
About the Program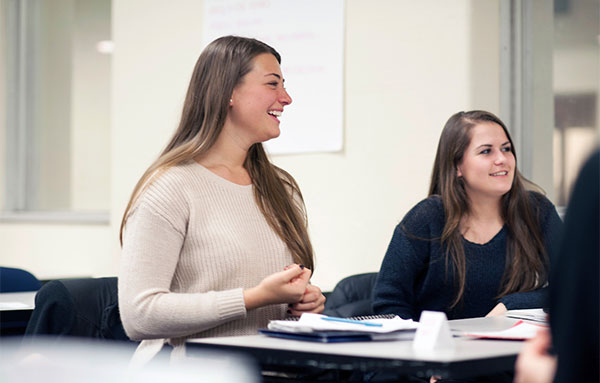 The 100% online MA in Integrated Communication program is focused on helping you become a skilled communicator and leader across all organization levels and media platforms. You build a strong portfolio as you learn to produce fully integrated marketing communication campaigns that achieve your company's/client's objectives and goals. 
 
You develop critical thinking skills and creative solutions as you master the fundamentals of targeted and effective messaging that generates results in an ever-changing media, technological, and demographic landscape.
 
Our integrated marketing communication program, and UHart, are committed to getting you career ready, and helping you achieve your career goals. You produce campaigns for real clients in our student-run agency Crested Communications and gain real-world experience in a "classroom" setting. You also work with our School of Communication internship program director to gain experience in the field, and/or with the University's Career Studio to explore career paths, produce a compelling career portfolio, and develop networking and interview skills.
Overview of Courses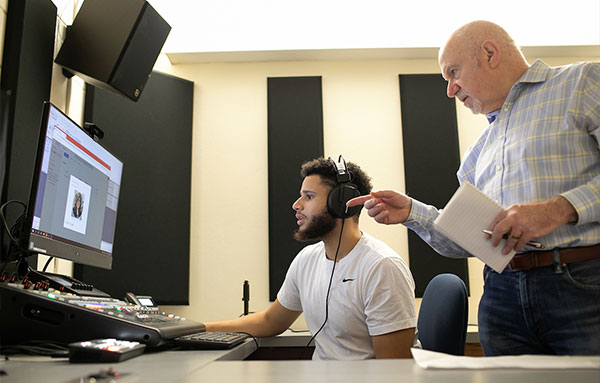 You take courses in integrated communication research methods, media, and public relations strategies and practices. Examples of electives include courses in creative concepts and campaigns, multimedia production, media metrics and analytics, organizational communication, and visual communication and branding.
 
These intensive courses cover all the key areas in the field. Graduates will be well-rounded and poised to take on upper-level managerial roles across a variety of organizations and contexts.
To see a complete list of degree requirements and courses, visit the Course Catalog.
Degree Requirements
The Master of Arts in Integrated Communication requires 33 credit hours of approved graduate courses. You and your faculty advisor will design a  program of study based on your experiences and plans.
You will take six required core courses, for a total of 18 credits. They do not need to be taken in any specific order and examples include:

Integrated Communication
Integrated Communication Seminar
Integrated Communication Research Methods
Media Touchpoints

For more information, and to see a complete list of degree requirements, visit the Course Catalog.
Students who have completed at least 27 credits in the program and have maintained a 3.0 grade point average are qualified to complete their 3-credit capstone course. You may choose between completing a Graduate Project or producing a Portfolio.
Integrated Communication Graduate Project
Students will engage in in-depth research, analysis, and application around an emerging topic in integrated communication. Students will select a faculty project advisor who will work with them to determine project scope and deliverables. The graduate project requires a substantial contribution to knowledge around, and practice of, integrated communication. It requires 20-30 written pages or equivalent multimedia presentation as agreed upon with the project advisor.  A final defense of the project is required.

Integrated Communication Portfolio
Students create a professional quality portfolio that showcases their learning across the program and focuses on content relevant to their career goals. Portfolios must show mastery of integrated communication concepts, effective use of tools and touchpoints, be grounded in research, and include production of creative work that delivers a consistent message and solves real-world problems. Portfolios will be facilitated by an assigned or chosen faculty/administrator who will guide the student and oversee the evaluation process. A final defense of the portfolio is required.
For more information, and to see a complete list of degree requirements, visit the Course Catalog.
In addition to your core and capstone courses, you will choose four elective courses to satisfy your credit requirement for the Master of Arts degree in Integrated Communication. Examples include:
Visual Communication & Branding
Organizational Communication
Creative Concepts & Campaigns (if not taken as a core course)
Multimedia Production (if not taken as a core course)
Media Metrics & Analytics
  
For more information, and to see a complete list of degree requirements, visit the Course Catalog.
MA in Integrated Communication students will be able to:
Identify integrated communication tools and trends to develop a demonstrable set of best practices.
Identify, assess, and leverage traditional, digital, and emerging media touchpoints.
Develop qualitative, quantitative, along with secondary research skills to identify communication challenges and opportunities.
Translate research findings into powerful creative messaging materials and campaign plans that meet communication objectives.
Become effective communicators across multiple contexts, organizational levels, and media platforms.
Produce a fully integrated campaign that tells compelling brand stories, engages audiences, and achieves communication objectives.
Move your career forward in positions in the following areas: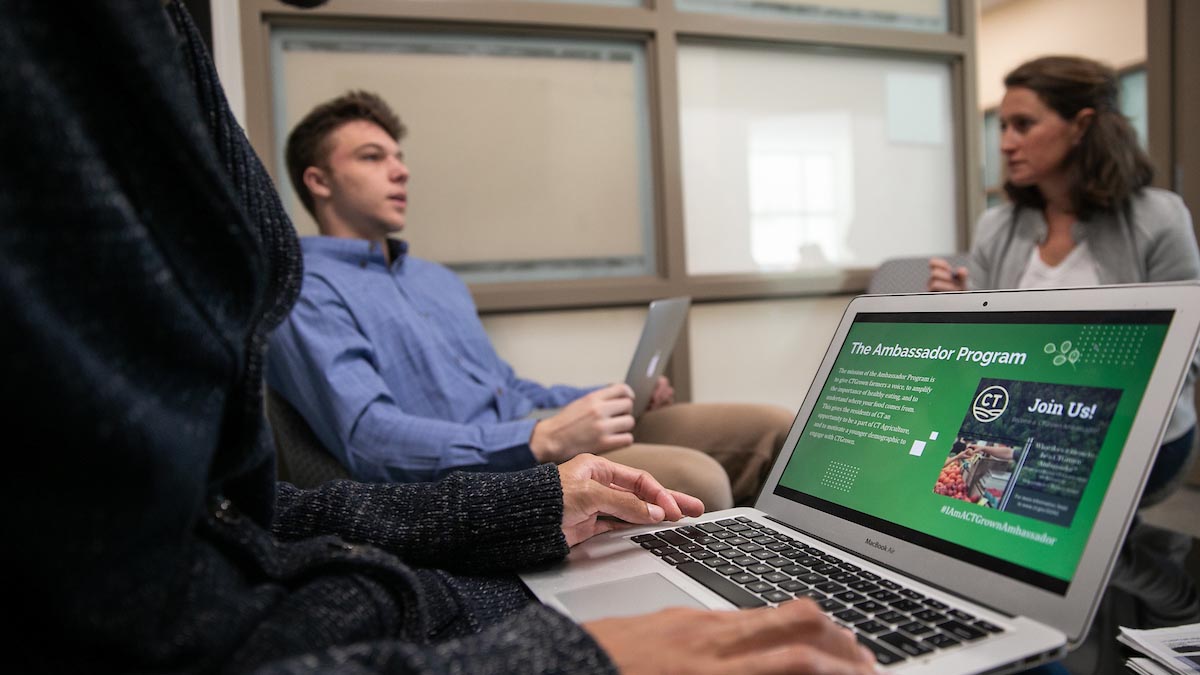 — Account Manager 
— Account Planner 
— Advertising Manager 
— Creative Director 
— Media Analyst
— Media Manager 
— Media Planner/Buyer 
— Paid Media Specialist Strategist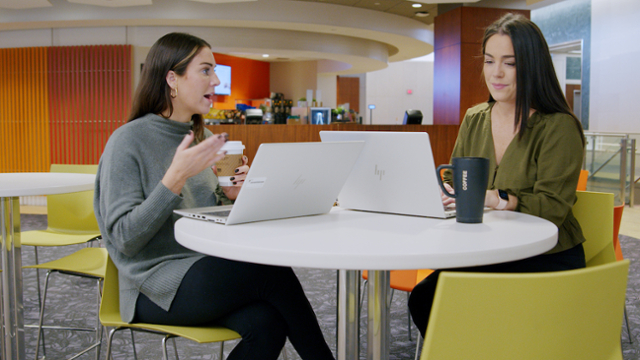 — Communication Manager 
— Content Marketing Specialist 
— Public Relations Manager 
— Public Relations Specialist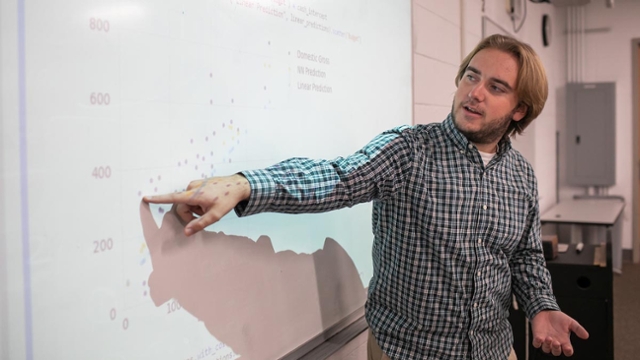 — Brand Manager
— Director of Advocacy 
— Director of Communication 
— Marketing Manager 
— Marketing Strategist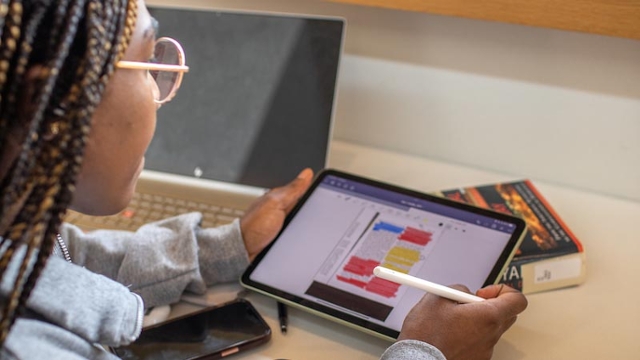 — Digital Marketing Manager
— Digital Project Manager 
— Digital Strategist 
— Social Media Manager 


Career Outlook
According to the U.S. Bureau of Labor Statistics, overall employment of advertising, promotions, and marketing managers is projected to grow 10 percent from 2020 to 2030, about as fast as the average for all occupations.
Admission Information
Applications are accepted throughout the year. We offer three start terms (spring, summer, and fall).  
Application Requirements:
Completed online application
Official transcripts from all collegiate coursework
Letter of Intent
Résumé
Two letters of recommendation
 The University of Hartford is not able to support F-1 student visas for international students pursuing the MA in Integrated Communication program since it is 100% online. International students who do not require a F-1 student visa are welcome to apply. There are additional requirements for international students; please visit our
international website
for more details.
Hawk Alumni Scholarship
UHart alumni who have completed a bachelor's degree at the University of Hartford are eligible for a 25% tuition discount through the Hawk Alumni Scholarship for the Master of Arts in Integrated Communication program. The scholarship will automatically renew until students complete their program of study and maintain satisfactory academic standing.