We want our Hawks to continue to soar....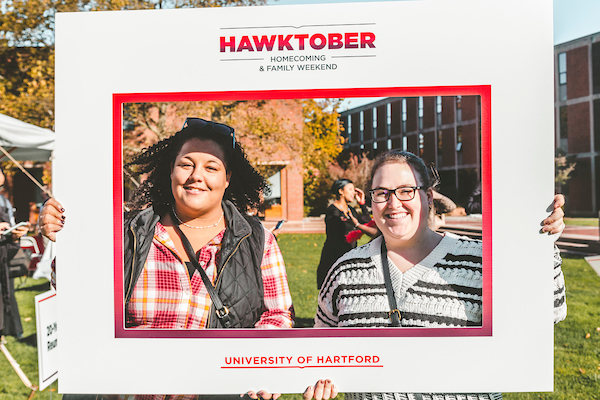 That is why we have created a scholarship for alumni to attend UHart for their graduate studies. We want to be a continued destination in your educational journey!
Our graduate students are an important part of our learning community, and with an alumni network of over 85,000, we want to provide an opportunity for your continued personal and professional growth as a University of Hartford Hawk. 
The Hawk Alumni Scholarship provides a scholarship equivalent to a 25% tuition discount for UHart alumni entering select graduate degree programs. 
Eligible Programs of Study
The Hawk Alumni Scholarship is available for the following Master's programs:
Hawk Alumni Scholarship Details
Application Information
Students interested in participating in the Hawk Alumni Scholarship must:
Have at least a 2.8 GPA for most programs—some programs require a 3.0 GPA. Details are provided on the individual program pages.
Be accepted for admission
Begin your graduate degree in the spring of 2022 or a future term
Scholarship Eligibility
The Hawk Alumni Scholarship is open to all University of Hartford alumni. 
The scholarship eligibility started in Spring 2022.
The scholarship will automatically renew until students complete their program of study, as long as they maintain satisfactory academic standing.
The Office of Student Financial Aid will complete an official review of a student's file to determine eligibility for this award. The Hawk Alumni Tuition Discount cannot be combined with any other non-need based award offers (academic scholarships, Graduate Assistantship Benefits, Tuition Abatement, Employee Discount, Education Alliance Discount, Partnership Discount etc.) as determined by the Office of Student Financial Aid. We will assume you would like to accept the highest value award if you are eligible for multiple award programs.