College of Education, Nursing and Health Professions
Doctor of Nursing Practice
Transform nursing practice and education with our online Doctor of Nursing Practice (DNP).
 
The Doctor of Nursing Practice degree prepares nurses at the highest level of nursing education, providing the knowledge and skills to transform practice.
 
Our 30-credit program is fully online, and you can begin study in either the fall or spring semester. The program is designed to enable working nurses to complete their degrees while continuing full-time employment. 
Quick Facts
Fully online

Next start term Fall 2023

Interdisciplinary courses with UHart's Barney School of Business
About the Program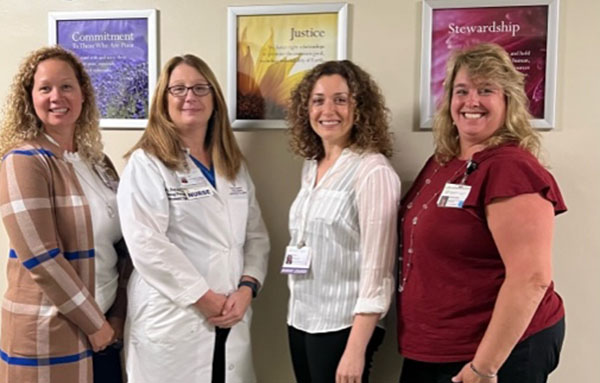 The DNP is a 30-credit fully online program that prepares nurses to assume leadership roles in healthcare organizations or contribute to educating future practitioners. Courses are offered in 7-week sessions during a 14-week semester. This format allows you to advance through the program while continuing full-time employment.

The complex nature of modern healthcare systems requires practitioners and leaders who not only have a deep understanding of clinical practice but also have broader knowledge of other factors, such as finance and operations, to impact health outcomes. Our interdisciplinary curriculum will give you a strong foundation to be an effective team leader and work with others across health systems.

The DNP program includes at least 500 hours of practicum experiences that integrate classroom learning, promote innovative thinking as an advanced practitioner, and develop new solutions for clinical and/or system practice issues.

DNP students will also complete a scholarly project that aims to improve practice, affording students the opportunity to apply their knowledge and skills related to scholarship, leadership and teamwork – all essential competencies for nurses in advanced leadership or educational roles.
UHart Benefits
Learn in an interdisciplinary curriculum that includes management courses in partnership with UHart's Barney School of Business. The Princeton Review has ranked the Barney School of Business on its list of Best Business Schools for 16 consecutive years.

Become eligible to sit for the Certified Associate in Project Management (CAPM) or Project Management Professional (PMP) exam, giving you an edge for executive leadership roles.

Convenient fully online format.

Competitive tuition compared to other area DNP programs.
Curriculum
The DNP is a 30-credit program. Most students will enroll in 6 credits each fall, spring, and summer.
For full course descriptions, please see the course catalog.
NUR 700 — Knowledge for Advanced Nursing Practice (3 credits)
NUR 701 — Population Health (3 credits)
NUR 702 — Personal, Professional, and Leadership Development (3 credits)
NUR 703 — Quality and Safety in Health Care Practice (3 credits)
NUR 704 — Systems-Based Practice (3 credits)
NUR 705 — Scholarship for the Nursing Discipline I (3 credits)
NUR 706 — Scholarship for the Nursing Discipline II (3 credits)
MGT 607 — Managing Organizational Processes (3 credits)
MGT 700 — Innovation and Project Management (3 credits)
MGT 719 — Advanced Project Management (3 credits)
Our Faculty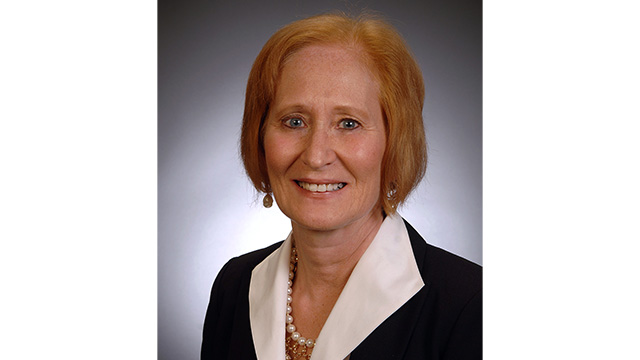 Susan Pettorini-D'Amico, DNP, RN, NEA-BC
Susan Pettorini-D'Amico is an experienced healthcare executive and educator. She is the Vice President of Patient Care Services and Chief Nursing Officer for the Springfield market for Trinity Health of New England (two acute care hospitals). She has extensive experience in hospital operations. Dr. D'Amico is well versed in process and quality improvement in the healthcare setting and holds a LEAN Blackbelt.

Dr. D'Amico's doctoral research explored instilling leadership traits in new nurse residents. She has authored articles on this subject as well as workplace violence. She has written curriculum for nursing master's and doctoral programs with an emphasis on healthcare business, quality improvement and leadership. Dr. D'Amico has mentored students to complete their nursing doctoral projects.

Dr. D'Amico earned a diploma in nursing from Saint Vincent's College, a baccalaureate degree from Elmira College, a Master of Science in Nursing Administration from the University of Hartford and a Doctor of Nursing Practice from Sacred Heart University.

Dr. D'Amico is a member of the Organization of Nurse Leaders of New England and the American College of Healthcare Executives.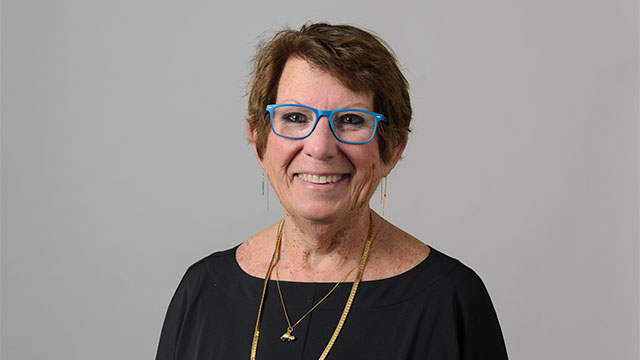 Carol Polifroni, RN, EdD, CNE, NEA-BC, ANEF
Carol Polifroni is an experienced administrator, educator and consultant. She is an Emeritus Professor in the School of Nursing at the University of Connecticut and directs the University's Office of Clinical Placement Coordination. Carol's research is on meaning and joy in the workplace and learning science across all levels of learners. She has a consistent record of continued federal funding for workforce diversity and preparation of nurse educators.  She is the co-editor and author of the only anthology of Philosophy of Science in the discipline of nursing which is used throughout the international world of higher education. She has taught PhD and DNP students for the past several decades and served as major advisor for more than 30 PhD students. 
She was a Magnet Appraiser through the American Nurses Credentialing Center, Magnet Recognition Program for 23 years. Carol is noted for her leadership ability as evidenced by her recent role as Dean of the School of Nursing at UConn, and  her professional organization leadership activities as Past President of Phi Kappa Phi, Sigma Theta Tau Mu Chapter and the Connecticut Nurses Association. She was inducted as a fellow in the American Academy of Nurse Educators. Carol earned her baccalaureate degree in nursing from Saint Anselm College, her master's from New York University in nursing and biophysical pathology, and her doctorate from Rutgers: The State University of New Jersey in administration and curriculum theory and development.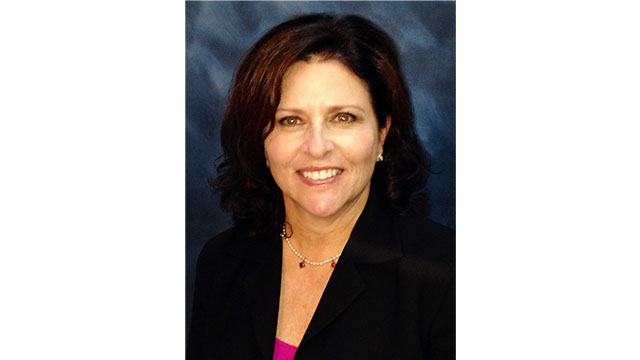 Mary T. Allegra, RN, DNP, NPD-BC, NEA-BC
Dr. Allegra earned a DNP from Quinnipiac University and currently holds a leadership position in an acute care environment focusing on professional practice, leadership development, professional development, and research. She also has expertise in leading organizations through the Magnet journey designation. She has served in faculty roles in various programs and institutions since 2016 and has taught at the BSN, MSN and doctorate levels. As an educator, Dr. Allegra has focused on the areas of curriculum development and student engagement. She has participated in clinical research and presented at numerous professional meetings on topics related to homecare, telehealth, and transitions into practice. In addition to earning a DNP, Dr. Allegra's academic credentials include a Master of Science in Nursing from the University of Hartford and a Bachelor of Science in Nursing from Southern Connecticut State University.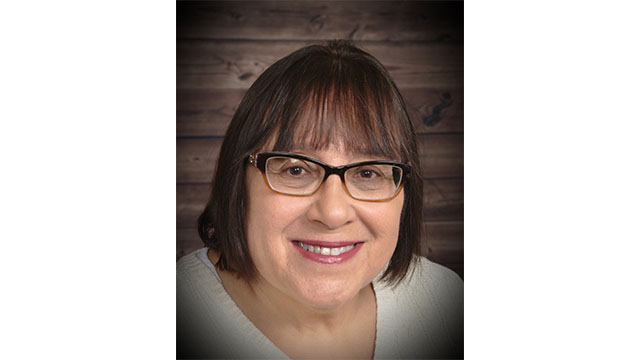 Leona Konieczny, DNP, MPH, RN-BC, CNE
Dr. Leona Konieczny, Program Director of Graduate Studies in the Department of Nursing at the University of Hartford, is a nurse educator with more than 35 years in academia. She has taught in undergraduate and graduate nursing programs. She holds certifications in Gerontologic Nursing from ANCC and is a Certified Nurse Educator from NLN. At the University of Hartford, Dr. Konieczny teaches in the MSN and DNP programs. She has presented locally, nationally, and internationally. She earned a DNP at Sacred Heart University, a MPH from the University of Connecticut, a BSN from the University of the State of New York (Excelsior College) and a ADN from Quinnipiac College (Quinnipiac University).  
Admission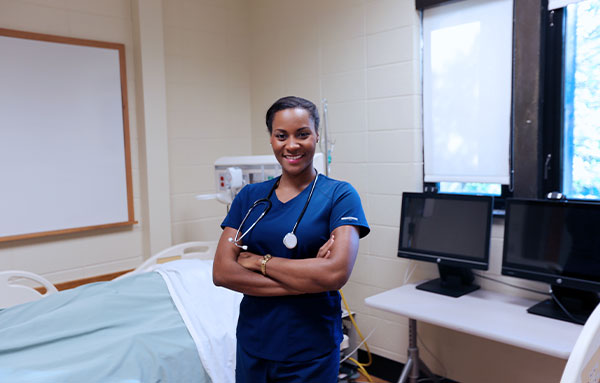 Applications are accepted for either a fall or spring semester start. 
Requirements:
M.S. in Nursing from an accredited institution and accredited nursing program, with a GPA of at least 3.0.
Official transcripts from all colleges/universities attended indicating completion of a baccalaureate degree in nursing and a master's degree in nursing.
A copy of your current licensure as a registered nurse without restrictions in the state in which you reside.
A telephone or virtual interview with the Program Director.
Two letters of recommendation, preferably one from an academic source and one from a current employer.
Statement of goals and purpose of pursuing the DNP.
DNP Scholarship Opportunities
Admitted Doctor of Nursing Practice applicants are automatically eligible for the following scholarship opportunities:
UHart alumni who have completed a bachelor's degree or Master of Science in Nursing degree at the University of Hartford are eligible for a 25% tuition discount through the Hawk Alumni Scholarship.
Non-UHart alumni are eligible for the Doctor of Nursing Practice Scholarship valued at 15% percent of DNP graduate program tuition. The Doctor of Nursing Practice Scholarship is automatically renewable until program completion as long as a 3.0 cumulative GPA and satisfactory academic standing is maintained. Scholarship eligibility is also dependent on enrollment in 6 credits per semester (fall, spring, and summer), excluding the last two semesters in the program. 
*The above scholarships cannot be combined with any other non-need based award offers from the University of Hartford (academic scholarships, Graduate Assistantship Benefits, Tuition Abatement, Employee Discount, Education Alliance Discount, Partnership Discount, etc.) as determined by the Office of Student Financial Aid. We will assume you would like to accept the highest value award if you are eligible for multiple award programs.
Additional Information
Mission
To prepare future nurse leaders and advance the level of education of registered nurses while fostering their professional and personal development.
 
Philosophy
We emphasize quality teaching complemented by scholarly and creative expression, clinical expertise, dedicated community service, and service to the profession of nursing. We are dedicated to the preparation of persons who enrich the nursing profession by responding flexibly and creatively to both professional and societal issues.
We believe that students seek relevant learning experiences grounded in experiential learning and have a clear commitment to the identity of the professional nurse. We believe that the best learning takes place in an environment of support where students are respected, and their life experiences honored. The ideal education setting is a learning community that allows student to realize their full potential as reflective, active, and life-long learners. Because we are committed to the idea that active involvement is essential to effective learning, we foster an environment of interaction among students and faculty. We expect all students to participate in their own learning and to facilitate the learning of others by participating in collaborative learning groups and partnerships, respecting each other's opinions and questions, and by establishing a commitment to learning and critical and creative thinking. We strive to create a global community of scholarly caring.
Incorporate scholarship, research, and analytic methods to lead evidence-based practice change and continuous quality improvement.
Foster interprofessional collaborations to improve health outcomes and quality of healthcare for diverse populations.
Synthesize advanced theoretical concepts from nursing and other scientific disciplines to support organizational and system leadership strategies.
Appraise critical healthcare legislation using knowledge of health policy to facilitate advocacy initiatives, social justice and ethical care.
Incorporate process improvement methods to improve the quality and safety of care delivery.
Tuition
Tuition for the DNP program beginning in the Fall 2022 semester.
| | Per Credit Rate |
| --- | --- |
| Doctor of Nursing Practice | $1,000 |
Program Contacts
Department of Nursing
860.768.4252
nursing@hartford.edu
Graduate Admissions Office
860.768.4371
800.945.0712
gradstudy@hartford.edu
Accreditation

The Doctor of Nursing Practice program at the University of Hartford is pursuing initial accreditation by the Commission on Collegiate Nursing Education. Applying for accreditation does not guarantee that accreditation will be granted. Information about the accreditation process is available at CCNE.