College of Arts and Sciences
BA in Criminal Justice
Our criminal justice program focuses on thinking critically about crime and justice, including understanding the causes, consequences, and responses to criminal behavior. Students take classes in criminology, law, policing, and sociology and have experiential learning opportunities through internships and faculty-led research.
About the Major
Criminal justice courses are taught by faculty who have in-depth experience as criminal justice attorneys, gang unit and state police officers, medical examiners, and probation administrators. The program offers you opportunities to study within agencies dealing with crime and justice and take courses that study the full range of issues related to the social nature of crime, criminal law, and social control.
Degree Requirements
You must complete 38 credits in criminal justice. These include six required courses that total 20 credits.
For more information, and to see a complete list of degree requirements, visit the Course Catalog.
Explore a few of the exciting criminal justice course offerings.
Introduction to Criminal Justice
The course introduces the ideologies of crime and crime control; the determination of rates of crime; the structure, operation, and effectiveness of the major criminal justice agencies; and contemporary issues in crime control.
Criminology
An in-depth analysis of the sociological factors associated with crime and criminality and the examination of definitions of criminal activity, measures of crime and the organization of criminal behaviors.
Crime, Law, and the Administration of Justicee
The senior capstone course is an interdisciplinary seminar that focuses on major issues of current interest in criminal justice. 
For more information, and to see a complete list of course offerings, visit the Course Catalog.
You select six courses (18 credits). Possibilities include:
Drugs and Society
Policing
Juvenile Delinquency
Law and Forensic Evidence
Deviance
Race, Ethnicity, and Crime  
For more information, and to see a complete list of electives, visit the Course Catalog.
The criminal justice minor requires you take the following courses, plus completion of an internship or one of the Electives listed above.
Introduction to Criminal Justice

Methods of Social Research

Deviance

Criminology

Crime, Law, and Administration of Justice
For more information, and to see a complete list of minor requirements, visit the Course  Catalog.
Students earning a Bachelor of Arts in Criminal Justice will:
Demonstrate an understanding of the interrelated structures and functions of the major components of the criminal justice system – police, courts, and corrections.
Identify and apply criminological theory to explain causes of crime, patterns of behavior, and trends.
Demonstrate understanding of the various methodological approaches commonly used to study criminal justice issues.
Assess the quality and significance of existing criminological scholarship.
Demonstrate an understanding of the diverse nature of society and how it relates to criminal justice.
Communicate effectively in professional settings while gaining real-world experience in the field.
Career Outlook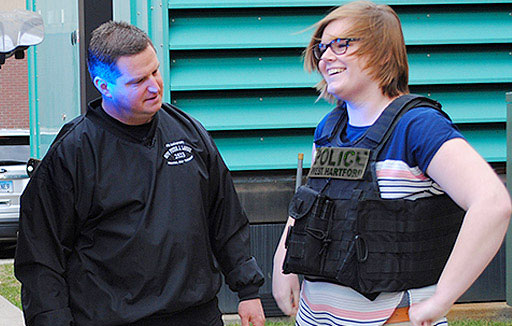 Our recent criminal justice graduates are working in:
The social service field, with focuses on re-entry, substance use treatment and recovery, and advocacy
Probation, family services, and other divisions of the Connecticut Judicial Branch
State and local law enforcement agencies, as police officers and investigators
Federal agencies, such as the Department of State and FBI
Insurance companies - as investigators and adjusters
Explore Your Career Options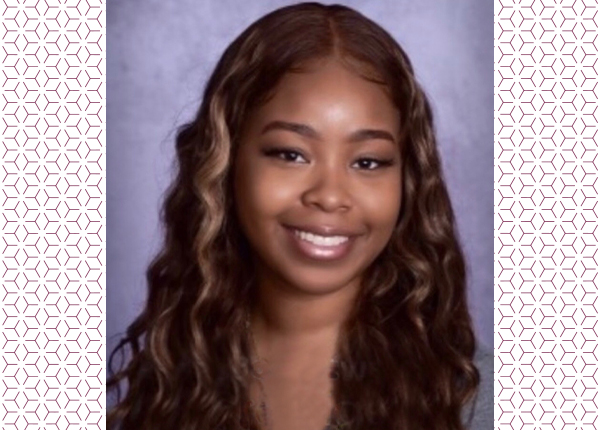 Alexia Desir '21 is an investigator for the Child Support Enforcement Team of Rockland County, New York's Department of Social Service, where her responsibilities include investigating absent parents with court-ordered child support obligations and enforcing them. 
Desir says the criminal justice program can be applied to so many different career paths. "Internships are your best friends, "she says. "They give you a real-world experience of what your career could be. You can learn what you like and dislike early on and narrow down your job search."
Read more about Alexia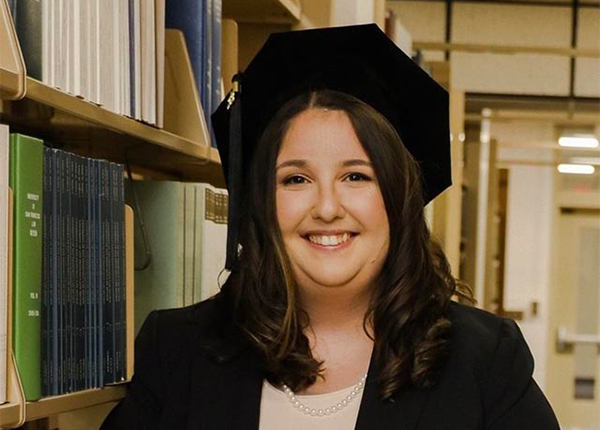 Courtney Hyman '20 recently graduated from Western New England Law School and now serves as a staff attorney with Community Legal Aid's Family Law Unit in Northampton, Massachusetts. There she provides legal assistance to domestic violence victims and other vulnerable clients in cases involving restraining orders, divorce, paternity, custody and visitation, child support, health insurance, and name change petitions.
Courtney says she knew she wanted to be a lawyer after completing an internship with the Orange County District Attorney's Office in Newburgh, New York. There she worked with Assistant District Attorneys, attended criminal trials, and developed legal research and writing skills. "The Department of Sociology and Criminal Justice allowed me to take courses that sharpened my reading, writing, and research skills that I used throughout law school."
Read more about Courtney.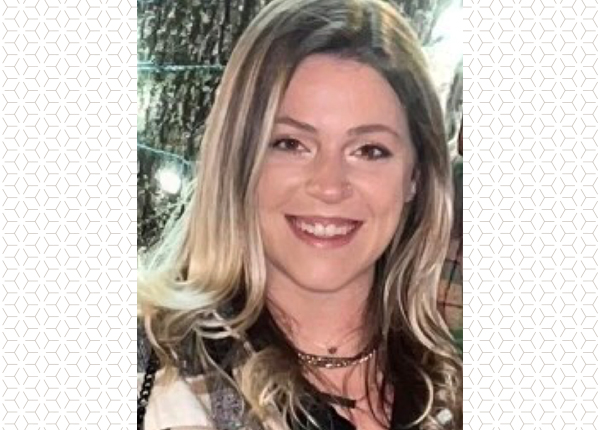 Kaylah Miller '19 works for the State of Connecticut Judicial Branch in the New Britain Superior Court as a family services court intake assistant. Her responsibilities include supporting family counselors, performing clerical duties, obtaining police reports, and checking in clients for hearings, case dates, and resolution plan dates.
As an undergraduate, Kaylah got valuable experience for her current role by interning at the Meriden Superior Court where she worked in child support enforcement. After graduation, she also worked as a real estate paralegal for Keily Mira Law in West Hartford for three years. "Criminal justice is a rewarding field," she says. "You get to help the public and can make a difference in someone's life."
Read more about Kaylah.
Mark Zocco
Criminal Justice, '23
Criminal justice major and sociology minor Mark Zocco '23 is now working in the Hartford Superior Court's family clerk's office after completing an internship with the Connecticut Judicial Branch Experiential Learning Program (JBEL). 
Mark says nearly every UHart criminal justice course he took focused on aspects of the criminal justice system. He says courses such as Introduction to Criminal Justice, Criminology, and Law and the Justice System are examples of those that helped him better apply the information he learned in class to the real-life scenarios he experienced and observed during his internship. He says the professionalism and intimate knowledge of the U.S. Criminal Justice System that he learned in the classroom contributed to his success in the internship and his job. Read more. 
Each and every one of my criminal justice professors taught professionalism early on as a way to help prepare us for future jobs.
Dartray Belk
Criminal Justice '07,
Dartray Belk is an officer with the New York City Police Department, serving as the African American liaison to the Police Commissioner Unit. As a 12 year veteran with the NYPD, he has focused on nurturing and fostering relationships between the police department and the community in order to create a thriving group of active citizens. He is one of the recipients of the University of Hartford Alumni Association's Anchor Awards, which recognizes alumni who have distinguished themselves by achieving the highest level of professional and community accomplishments. 
Since graduating from the University, Belk has maintained an active involvement in civic organizations as a detective with the New York City Police Department.
As a criminal justice major at UHart, Belk served as a mentor with Big Brothers/Big Sisters and worked as an intern with the Hartford Police Department in its Weed and Seed Crime Prevention Program. Also, while a student, he was member of the basketball team, the men's rugby club program and Black Student Union.
You may learn from a book, but in the field you develop a network and mentors who are going to help you along the way in your career.
January Welks '06, U.S. Probation Officer Criminal Justice and Sociology minor