College of Arts and Sciences
BA in Sociology
Sociology is the scientific study of social behavior. Our program helps you prepare for a wide range of careers by addressing the most pressing issues of our time. Sociology has a broad scope and relevance for research, theory, law, and social policy.
About the Major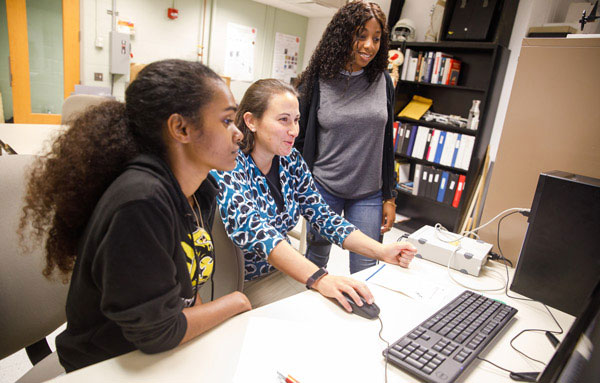 Our sociology program is designed to increase your understanding of factors that determine social relationships and social organization. You take courses that cover current social issues like race relations, inequality, health care, gender, and modern family life. We encourage you to participate in an individually designed internships so you can combine your academics with your future career interests.
Degree Requirements
You must complete 36 credits in sociology. These include five required courses that are a total of 18 credits.
For more information, and to see a complete listing of degree requirements, visit the Course Catalog.  
Explore a few of the exciting sociology course offerings.
Introduction to Sociology  
Topics include social origins of the self, the basic processes of social interaction, class and stratification, political power, education, organization, and family.
Methods of Social Research  
Topics include the issues of sampling, the problems of measurement, the logic of survey design and analysis, secondary data analysis, observational techniques.
Sociological Theory  
This course is organized around a set of issues that is crucial to understanding the role of sociological theory in research.
Statistical Analysis  
This course prepares you to use basic statistical concepts and procedures in relation to social data.
To learn more, and to see a complete list of course offerings, visit the Course Catalog.
In addition to core classes, sociology majors must complete 18 credits in the following ways:
Select three courses from the list of 12 foundation-level courses like:
Sexuality and Social Conflict
Sociology of Health and Illness
Urban Sociology  
Select two courses from the list of nine advanced-level courses like:
Applied Research Internship
Social Relations  
Political Sociology
One additional elective must be taken from any part of the curriculum.
For more information, and to see a complete list of additional requirements, visit the Course Catalog.
The sociology minor requires 15 credits which includes the following requirements:
Introduction to Sociology  
Two courses at the foundation or advanced level
Two additional sociology courses
For more information, and to see a complete listing of minor requirements, visit the Course Catalog.
Bachelor of Arts in sociology students will:
Demonstrate understanding of the role of sociological theory in sociological inquiry and analysis.
Synthesize the learning objectives and content knowledge developed in core and foundation level courses.
Develop a "sociological imagination" and an ability to apply a sociological perspective to experiences, tasks, and activities beyond the university setting.
Demonstrate knowledge of the steps of sociological research and understand the relative advantages of different methodologies.
Demonstrate an understanding of how the nature of social data determines the best statistical procedures, then describe the assumptions necessary for the procedures, how to request them in SPSS, and how to write a good report based upon the SPSS output.
Career Outlook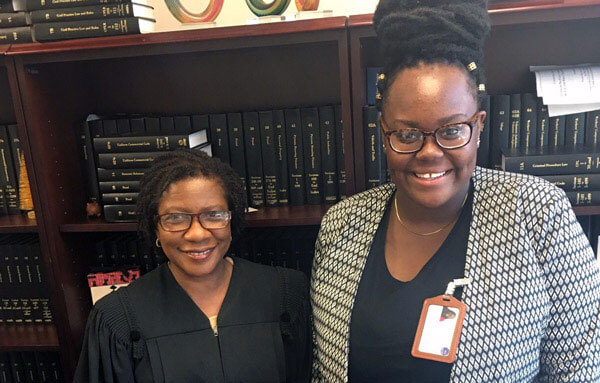 Sociology graduates are working in the public and private sectors as:
Consultants
Researchers
Human resources administrators
Public relations practitioners
Others pursue advanced degrees in fields such as social work and law.
Sociology has allowed me to study race, gender, class, and inequality, all of the things that most subjects stay away from. Every semester I have walked out of my sociology classes with a new understanding of not only society but also of myself.
Jaileene Arriaga '19, Sociology