Sociology and Criminal Justice
As a sociology and criminal justice student at UHart, you prepare for a successful career by working with dedicated faculty who are respected teachers, scholars, and leaders in the criminal justice and sociology fields. Our small classes allow your professors to support you and help you succeed.
Our Bachelor of Arts in Criminal Justice and Bachelor of Arts in Sociology programs help you develop broad skills that will enhance your career and personal goals.
In criminal justice you study criminal behavior, criminal law, and proactive and reactive strategies of social control of crime. Our sociology program is designed to increase your understanding of factors that determine social relationships and social organization. We offer a minor in Criminal Justice  that can easily paired with another program of study. The criminal justice minor is a great way to complement our business, politics and government, or psychology programs.
Our sociology program is designed to increase your understanding of factors that determine social relationships and social organization. We also offer a minor in Sociology to enhance your area of study and improve your critical thinking, writing, and research skills. You'll study social issues and learn about various methods of social research that can be applied to any profession.
Hands-On Experience Criminal Justice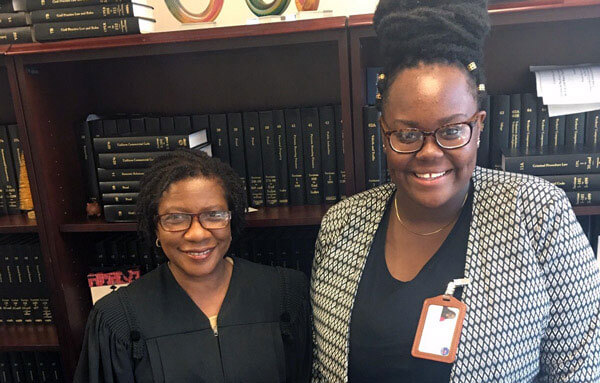 Explore your career interests by applying what you learn in the classroom to an individually designed internship that gives you hands-on experience in your chosen field before you earn your degree.
We have long-standing relationships with a number of federal, state, local, and nonprofit organizations, and businesses so you can find opportunities for internships at organizations like:
Department of Homeland Security
Federal and state probation systems
State and local police departments
State social service agencies
Local and regional courts
Our Faculty are Experts in Their Field
Department of Sociology and Criminal Justice Assistant Professor Kelly McGeever and Associate Professor Wesley Younts,
Assistant Professor Kelly McGeever, and Associate Professor and Center for Social Research Director Wesley Younts, are leading a research team that is studying the best practices for operating recovery houses in Litchfield County in northwest Connecticut. The professors, along with criminal justice students, are working with the Litchfield County Opiate Task Force (LCOTF) to identify and implement best practices for recovery and sober homes, which are places where people can live while they are in recovery.
Recovery homes can be a bridge between substance use treatment and sustained independent living. I am very hopeful that our research will help create safer and healthier environments for people recovering from substance use disorders, which ultimately benefits the entire community.
Hands-On Experience Sociology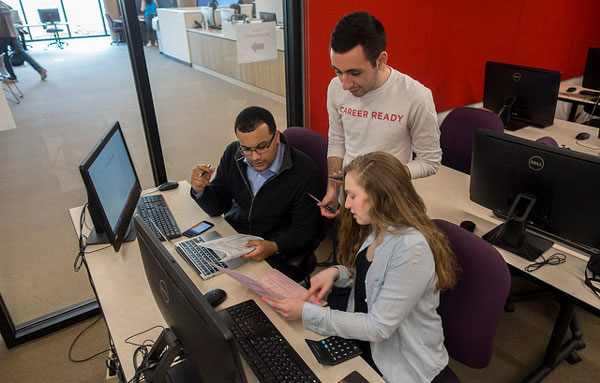 You have opportunities to get valuable hands-on research experience in UHart's Center for Social Research, or you can complete a required internship in a:
Mark Zocco
Criminal Justice, '23
Mark is working in the Hartford Superior Court as a temporary assistant clerk for the family court after completing an internship with the Connecticut Judicial Branch Experiential Learning Program (JBEL). This experience enabled him to complete rotations in the civil, criminal, family, and housing courts.
His responsibilities include helping office staff and assisting people at the customer counter where motions and other court paperwork is taken in to be filed. Mark also attends court proceedings and takes notes about any findings, evidence, and rulings that are later logged in electronically. He says the professionalism and intimate knowledge of the U.S. Criminal Justice System that he learned in the classroom contributed to his success in the internship and his job. Read more. 
The professors within the Department of Sociology and Criminal Justice will not only be able to help you with your classes but will also write letters of recommendation for job opportunities or graduate degree programs. Each and every one of my criminal justice professors taught professionalism early on as a way to help prepare us for future jobs.
Meet the Sociology and Criminal Justice Department