College of Arts and Sciences
BS in Physics
Our Bachelor of Science in Physics gives you a solid foundation for graduate study, or for employment in physics or a related field. In addition, our curriculum emphasizes analytical and critical thinking which benefit careers in engineering, computer science, business, or law.
About the Major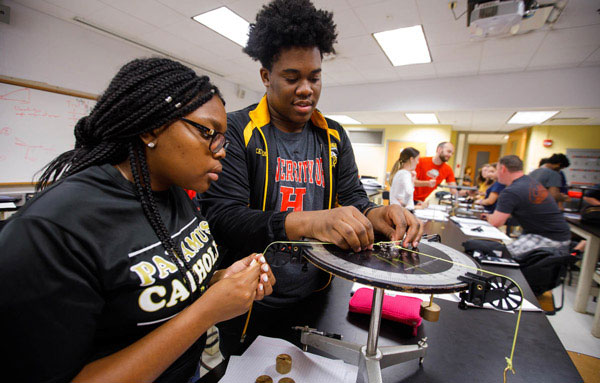 The Bachelor of Science in Physics is an intensive program in physics designed to prepare you for graduate training in physics or (by appropriate choice of electives) for employment in industry. The program has ample room for electives in the arts and sciences and for teacher certification for teaching in the public schools.
Degree Requirements
You must complete 72 credits that include a combination of physics, mathematics, chemistry, and computer science courses. 
For more information, and to see a complete list of degree requirements, visit the Course Catalog.
Among the required physics courses are:
Calculus-Based Physics I, II and III

Modern Physics I

Thermal Physics

Mechanics

Electromagnetic Theory
For more information, and to see a complete list of degree requirements, visit the Course Catalog.
Calculus I & II

Fundamentals of Computing

College Chemistry

Four additional upper-level (200 and above) physics courses approved by a physics advisor

A foreign language is not required, but is recommended for students intending to enter graduate school

For more information, and to see a complete list of additional degree requirements, visit the Course Catalog.
Bachelor of Science in Physics students will demonstrate:
Knowledge of the body of natural laws through which much of the behavior of the physical universe can be understood and predicted;

An understanding of the powerful concepts of mathematical analysis necessary for the construction and application of physical theories;

Competency in the use of sophisticated and accurate apparatus specifically designed to discover the physical attributes of matter and radiation and their interactions; and

The ability to properly interpret data obtained from experimental investigations and mathematical simulations.
Department of Physics
Dana Hall Room 220
860.768.4684
Fax: 860.768.5244
Career Outlook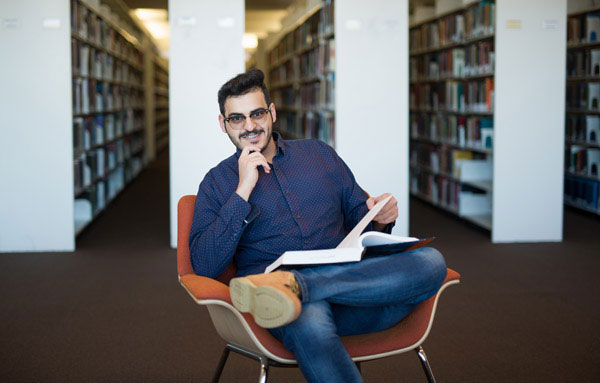 In recent American Institute of Physics surveys, 96 percent of the nation's recipients of bachelor's degrees in physics were employed or pursuing graduate work one year after graduation.  
People with degrees in physics are working in such varied fields as health sciences, telecommunications, fiber optics technology, laser applications, computer modeling, science education, and patent law.
Brian Wells
Associate Professor, PhD,
Associate Professor Brian Wells teaches a First-Year Seminar course, the Science of Star Wars,  where students explore the science and physics of the Star Wars movies, cartoon series, comic books, and novels. "I give students journal entries for every movie, reading, or topic and prepare lectures to help prompt discussion.
"One of the positive outcomes of the course is that more students are exposed to physics through the Star Wars theme. "I had one student in particular who is now interested in adding physics as a major."