Pre-professional Advising Programs
The University of Hartford offers pre-professional programs in law, medicine and pharmacy that help you prepare for entry into a graduate or medical school program.
Each pre-professional program is structured to provide you with a solid foundation, hands-on experience, and guidance to pursue your career goals.
Our Programs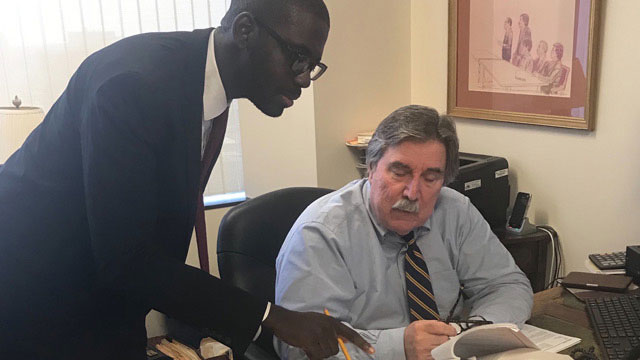 If you are considering attending law school, the Pre-Law Advising Program allows you to complete a major of your choice while being part of a learning-community program that is focused on pursuing a law career.
Pre-law faculty advisors work with you and your academic advisor to select courses that are designed to prepare you for the study of law while satisfying degree requirements for your undergraduate degree.
Faculty develop and periodically review a list of recommended courses for students who are interested in attending law school. The list contains courses that develop skills established by the American Bar Association and those that are important for a pre-law curriculum: analytic and problem-solving skills, critical reading abilities, writing skills, oral communication and listening abilities, general research skills, task organization and management skills, and the values of serving others and promoting justice.
For more information contact Jane Horvath.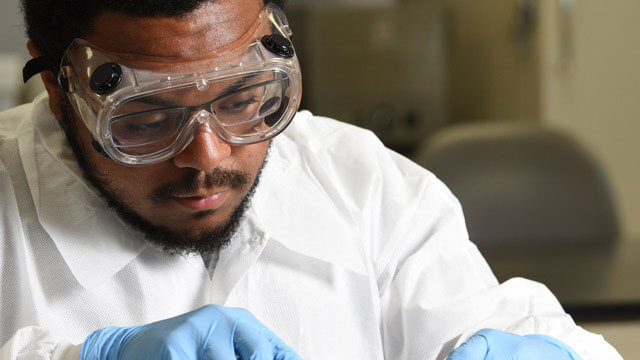 Increase your chances of being successfully admitted into medical or graduate school by enrolling in the Premedical Professions Advising program.
This structured program gives you a solid foundation to prepare for further study in the medical professions. You can enter the program by either demonstrating outstanding academic performance in secondary school or through outstanding performance in your first semester at the University of Hartford. The advising program begins in your second semester of study.
If interested, contact Eric Mahan, PhD as soon as possible for advice in planning your academic program.
Available Specializations include
Chiropractic
Dentistry
Optometry
Osteopathic Medicine
Podiatry
Veterinary Medicine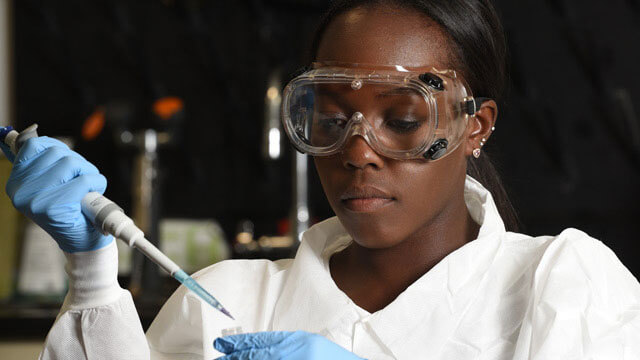 In conjunction with the University of Saint Joseph Pharmacy School, located just three miles from UHart, we offer two paths to earn both a Bachelor's degree in either Biology or Chemistry and a Doctor of Pharmacy degree in six years.
If you wish to transition from the BS in Biology or BA in Chemistry to the Doctor of Pharmacy Program at the University of Saint Joseph, you should discuss this option with your advisor and  the chair of either the biology or chemistry department before registering for classes. There are particular courses you must complete to be eligible to attend the University of Saint Joseph.
If eligible, you must apply for admission to the University of Saint Joseph's pharmacy program during the summer before your junior year. Once accepted into the pharmacy program, you complete the requirements for the BS in biology or the BA in chemistry at Saint Joseph's during your senior year to being your pharmacy coursework. The BS or BA degree is awarded after the first completed year at the University of Saint Joseph.
For more information about the program's requirements, please consult with either Aime Levesque, PhD, chair of the biology department, or Eric Mahan, PhD, chair of the chemistry department.
Gabriella Silva
Economics, International Studies , '20
Gabriella Silva is attending Fordham University School of Law focusing on public interest law. She says her UHart professors have contributed enormously to her academic growth and ultimately helped her in deciding to attend law school at Fordham.When looking back on her faculty mentors, Silva points to Associate Professor of Economics Jane Horvath, who oversees UHart's pre-law advising program, as being instrumental in helping her attend law school.
From day one, she made sure that I took courses that would help me with the LSAT and helped me maintain the proper timeline to be in law school immediately after graduation.