UHart Legacy Families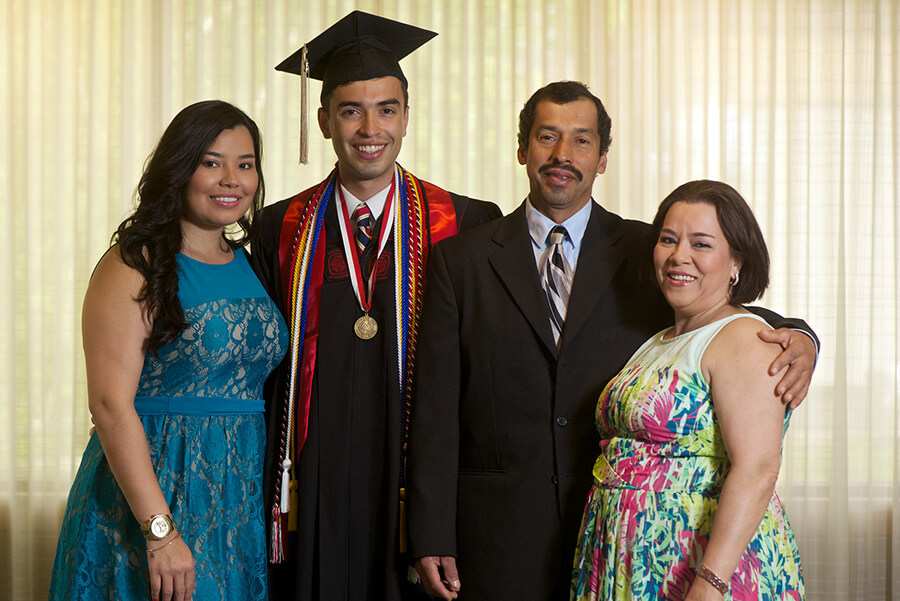 Legacies are alumni with family members—parents, grandparents, siblings, cousins, aunts, or uncles—who have also graduated from the University of Hartford. Legacies hold a special piece in our community's history, making the University of Hartford a family tradition!
Does UHart pride run in your family? Share your story with us!
Hawk Alumni Scholarship
We want our Hawks to continue to soar! That is why we have created a scholarship for alumni to attend UHart for their graduate studies. We want to be a continued destination in your educational journey!
Our graduate students are an important part of our learning community, and with an alumni network of over 85,000, we want to provide an opportunity for your continued personal and professional growth as a University of Hartford Hawk.

The Hawk Alumni Scholarship provides a scholarship equivalent to a 25% tuition discount for UHart alumni entering select graduate degree programs.