Career Services, Mentoring, and Networking
The University of Hartford and the Alumni Association are here to support you through any stage in your professional life, whether you're looking to expand your network or thinking of a career change. 
Join us on the University's official LinkedIn group with over 55,000 followers. Share news, ask for career advice, and make connections with other alumni in your field.
HAWKS SOAR: ALUMNI CAREER WEBINARS
Develop your professional skill set and engage in meaningful discussion with thought leaders from various industries in this webinar series for the UHart community. 
Past Events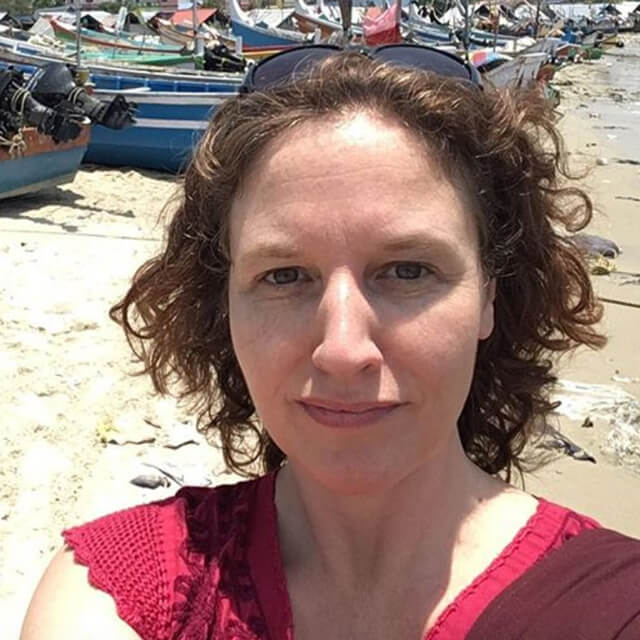 Presented by Kat Owens
Plastic pollution harms water quality, wildlife, ecosystems, and the economy. Katharine Owens, PhD works to train communities to collect debris using scientific methods and share the results with local policymakers. In this presentation, she'll detail her projects in the United States and India, highlight potential policy solutions to the global problem, and share how she tells the story of marine pollution through the arts. 
Professor Owens is a National Geographic Explorer who is interested in civic engagement, in the way humans impact water resources, and how the arts are used to address political and environmental problems.

She works with students on a variety of service- and applied-learning projects to address real-world challenges.  In many courses, her students tackle complex economic, public, and environmental policy problems.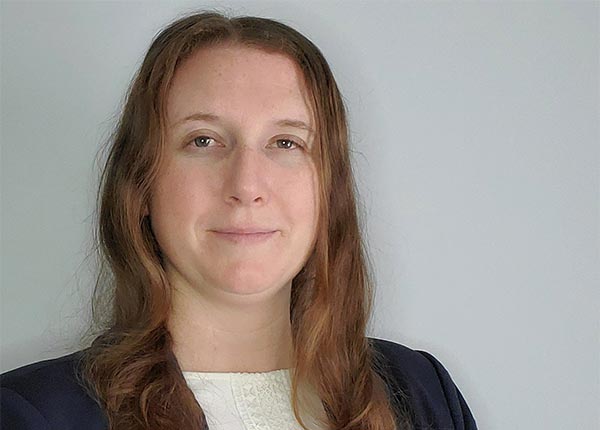 Shannon Garber M'20, founder of WorkMinded, explained how mindfulness can help you perform better on the job, accelerate your professional development, and promote your overall wellbeing. Participants learned resources and mindfulness skills that they could apply to work right away. 
Presented by Lorna Riley '71
This webinar provided recall techniques using a "mental memo system" for instant brain power to learn how to remember names, become a better listener, and use memory techniques to develop lasting memory habits.
More on Riley:
Named Consummate Speaker of the Year, Lorna Riley is a 30-year veteran international professional speaker, trainer, published author, and Founder/Vice President of AXIS Professional Development. Her membership with the National Speaker's Association earned her the CSP (Certified Speaking Professional), an honored classification held by less than 8 percent of professional speakers. She has won five productivity awards, including the Stevie Award nomination for "Best Training Website," the Brandon Hall Silver Award for "Best Use of Blended Learning," "Best Results From a Learning Program," the American Society of Training and Development's PEAK Award top three finalist, and Consummate Speaker of the Year.
Lorna's background includes sales, management, education, and a wide variety of industries. She has created over 170 training programs, six coaching guides, 300 eLearning courses, and five assessments in sales, leadership, management, customer service, and team building. She has presented over 1,000 programs to audiences worldwide.

Lorna has authored nine books, including co-authoring with Warren Bennis, James Kouzas, Bob Nelson, and Margaret Wheatly, three audio albums, is a frequent contributor to trade publications, and featured in national magazines and radio.
Presented by Lon Seidman '98
This webinar explored what has changed and what you need to be doing to prepare yourself for a media career. Lon Seidman is the host and producer of Lon.TV, a consumer technology video show that is on a number of platforms including YouTube and Amazon. He creates in-depth consumer friendly product reviews and commentary. His YouTube channel has over 300,000 subscribers and more than 98 million views.
Part of the TD Bank Business Leadership Series
Presented by: John Jaramillo, Coach It Out LLC

Regardless of your age or career experience, don't leave the impression you make to the world to chance! The same way companies strategically earn our trust and entice our buying power through their logo, marketing, and reputation, we need to proactively craft our leadership messaging—in both life and work. This workshop will provide you with a checklist of tactical tools to proactively sharpen your leadership narrative, leaving no question of the value you create for others and making those around you loyal customers of what you are selling—you!
Part of the TD Bank Business Leadership Series
Presented by: Nick Wagner Sr., Certified CliftonStrengths Coach
We all have unique talents and abilities. Leveraging these strengths is key to achieving greater personal and professional performance. Learn how to utilize these strengths with the CliftonStrengths assessment. Nick Wagner Sr. will share how he has used his strengths to be successful as an entrepreneur, corporate HR professional, and non-profit founder. Attendees will receive an online code to take the CliftonStrengths assessment after the session.
Part of the TD Bank Business Leadership Series
Presented by: Chris Salem, America's Prosperneur ™
Disruption in the economy is a key driver of change for organizations of all sizes. Change starts with an organization's core values. Leveraging strengths and aligning core values leads to innovative ideas that bring along growth. Whether an entrepreneur or an employee, attendees will learn the importance of core values, five most effective ways to foster innovation and how to sustain it with a leading from example model.
Part of the TD Bank Business Leadership Series

Presented by: Joanne Newborn, Newborn Evolution

How can you improve your financial situation? Create your own personal vision of the lifestyle you desire and build a viable action plan for attaining it. Work through the unconscious barriers that have been holding you back. Finally, learn how to use gratitude, compassion, non-judgement, and non-attachment to the outcome to center you and drive your vision forward. Join us for an empowering evening as we work together towards financial freedom!
Presented by Mike Oleksinski M'90 (Barney)
The presentation focused on the interpersonal and soft skills to complement today's online social media business environment.  It's the little things you do working with people that conveys who are you are as you advance in your current job role and future career.
A panel discussion on the importance of corporate and personal responsibility. The panel will discuss why it's important for corporations to give back to the global and local community, and why and how professionals are able to stay involved with non-profits and volunteerism in their professional lives. 
Alumni panelist: Sam Broomer '97 (Barney), Kristen Roberts '98 (Barney), Michael Byrne '11 (Barney), and Gario Graham '13 (A&S)
Part of TD Bank Business Leadership Series

Presenter: Suzanne McColl, Licensed Professional Counselor, Speaker and Author

A workshop to learn about the phenomenon of Impostor Syndrome - what it is, where you notice it, and how to manage and resolve it. Hear personal and professional stories that will help you gain insight into your own experiences and learn that you can overcome Impostor Syndrome. We'll cover:
What Impostor Syndrome is and why it exists
How your own life experiences may contribute to having periods of Impostor Syndrome
If/where Impostor Syndrome shows up in your life
Three strategies to utilize when struggling with Impostor Syndrome or other versions of self-doubt
Part of the TD Bank Business Leadership Series
Presented by Rebecca Pardoe, Results HR LLC
As a small business owner or manager, you continually shift focus between supporting your employees and doing your own work. As the company grows, you may be supervising someone who's doing what used to be your job. In this workshop, we'll talk about how to decide and keep track of whose job is what, how to delegate effectively and empower your employee to take things off your plate, and how to stay centered in the midst of demands from every direction. We'll cover:
Making time to manage
Barriers to delegating: How to let go
Managing up: Tools your staff can use to make the best use of your time
Managing yourself as a member of your team
Presented by Eli Freund M'18
In whatever profession you're in, storytelling is a common trait among some of the most successful people in business and life. The ability to be a great storyteller helps you climb the career ladder, and may even help you during your job search process. Using real-world examples, this webinar will help you dig deeper into your storytelling skill set. 
Eli Freund M'18 earned a master's degree in communication from UHart, and is the communications manager for the UConn School of Engineering and an adjunct communications professor for Central Connecticut State University and Eastern Connecticut State University. He started his career as a journalist after graduating from UConn with a bachelor's degree in journalism in 2014, covering towns and cities in eastern Connecticut. Eli is an avid paranormal enthusiast, and is currently a paranormal investigator for the Eastern Connecticut Paranormal Society, which investigates reported hauntings all over the state. He is a native of West Hartford, Conn., and currently resides in Ellington, Conn.
Presented by Mary Landsfield M'90 and Cindy Ryan
This webinar focused on financial planning, including retirement and savings. Research shows that women specifically are giving up control of their finances to their partners; Mary and Cindy will discuss why it is so important to take financial planning into your own hands. 
Mary Landsfield and Cindy Ryan
Mary is a financial planner, investment advisor representative, and special care planner for Barnum Financial Group. She works closely with families and individuals to help them understand financial security—and to make educated choices in developing a future financial plan. Mary is the mother of a son with special needs (Phelan-McDermid Syndrome, a rare genetic condition); a strong advocate for a sister who suffered a severe stroke and is bed-ridden in a long-term care institution; and a financial planner with a Chartered Special Needs Consultant (ChSNC) designation. Mary's background makes her an advocate for families in the areas of special needs planning and education. She is graduate of the MBA program at UHart's Barney School of Business.
Cindy is a financial planner, registered broker, and investment advisor representative with Barnum Financial Group. She has over 30 years of experience in banking and financial services. As a financial planner, Cindy serves the needs of individuals and businesses while building long-term relationships. She collaborates with her clients to determine their financial goals and navigates through each of the six areas of financial planning to help them achieve their goals. Starting with clients' current financial position, Cindy analyzes protection planning, investment planning, tax planning, retirement planning, and estate planning. When the analysis is complete, she identifies solutions to meet her clients' specific needs. Cindy builds and implements a financial plan that helps clients be in the best position to succeed. 
Securities and investment advisory services offered through qualified registered representatives of MML Investors Services, LLC. Member SIPCwww.sipc.org  6 Corporate Drive, Shelton, CT 06484; Tel 203.513.6000 CRN202212-275560
Presented by Lisa Wisniewski D'17
What happens when you meet challenges on the road to making your dreams happen? This webinar focuses on how to make your goals into reality, even when you experience challenges along that journey. 
Lisa M. Wisniewski is an assistant professor of sociology at Goodwin University, where she is a Teaching Fellow in Universal Design for Learning. She is a researcher who has presented her work regionally, nationally, and internationally. Lisa's research focuses on first-generation college students, immigrant students, and college choice. In addition to her work as an academic, she operates a blog titled Belle's Notebook, which focuses on being a professional in the modern world. 
Part of the TD Bank Leadership Series
Presented by Erica Cuni, The Burnout Professor
As a practical approach to wellness, this 12-step roadmap will take you from battling toxic stress to enjoying mind, body, and spiritual health. Learn what every entrepreneur and future leader needs to know in order to have long-lasting success.
Presented by Markham '80 and Jody Rollins
Join us for this webinar focused on maintaining relationships during these unusual times. Being socially isolated hurts emotionally and psychologically, and its stresses take a physical toll.
According to the American Psychology network, persistent loneliness (lasting longer than two weeks) is linked to high blood pressure, depression, heart disease, and stroke, among other conditions, including Alzheimer's disease.
The ability to jump in your car and go to the gym, yoga studio, coffee shop, movies, restaurants, and even to visit an aging relative in a nursing home has been taken away from us.
Please join us to learn more about the problems, solutions, and strategies to maintain and deepen your relationships.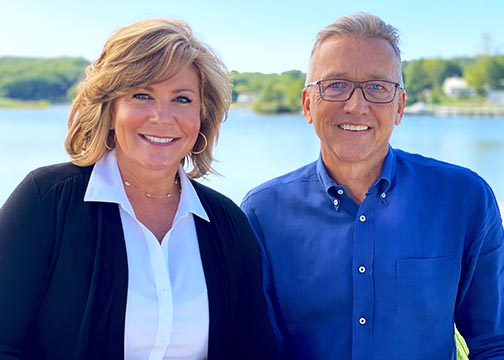 Markham (Mark) Rollins
Mark Rollins is an executive coach and national keynote speaker who helps entrepreneurs and executives rewrite their story of retirement to live a life filled with purpose, passion, and clarity. As an accomplished (now retired) insurance executive and former business owner of The Rollins Agency, Rollins built his career managing a business dedicated to helping individuals plan for their future. Now utilizing their unprecedented proprietary program, Rollins and his wife, Jody, help individuals plan for their retirements beyond their financial plan. Using their unique planning process, Rollins helps to solve clients' retirement problems—including loss of identity, loss of community, and the 40+ hours of free time that comes their way—and helps them to create a vision and actionable plan that leads to a happy, healthy, fulfilled life of service and wisdom-sharing.
An early entrepreneur himself, upon graduation from University of Hartford in 1980, Rollins entered his family's insurance business, The Rollins Agency. Over the course of 40 years, Rollins successfully expanded the agency, eventually selling the company to Brown & Brown, the sixth largest insurance broker in the United States. He guided the company through the acquisition and served an additional five years before retiring.
A philanthropist and volunteer throughout his life, Rollins has always prioritized giving back his time and skills to numerous nonprofit organizations and his professional community. Over the years, Rollins has served as a board member on Bridges to Community, an organization dedicated to improving the lives of impoverished communities in developing countries through volunteer service trips. Serving his spiritual community has also been a priority, and Rollins has been a board member for the Bedford Presbyterian Church. He has also dedicated his time to the Westchester County Association, Nonprofit Westchester, and Volunteer New York! as a board member, among other roles. In addition, Rollins has served on the editorial advisory board for The Rough Notes Company, providing guidance and support for cutting edge content in the insurance industry. He is also a past member of the board of directors of the Bronxville Scout Committee and is an Eagle Scout himself.
In February of 2002, Rollins and 40 other members of his community went to Nicaragua, under the auspices of Bridges to Community, to build two homes and a church. The trip was such a life-changing experience that he has been back nearly 20 times since then.
Rollins has received recognition in the past for his philanthropic efforts and leadership skills in the nonprofit community, including these awards:
Community Service Award, Rough Notes Company, February 2007
Travelers Insurance Lifetime Achievement Award, April 2009
Nonprofit Board Member of the Year, Volunteer New York, 2012
Association of Development Officers Legacy Award, Volunteer New York, April 2015
Philanthropic Couple of the Year, Family Services of Westchester, April 2016
Jody E. Rollins
Jody E. Rollins is the co-founder and president of Rollins Consulting Group LLC and co-creator of Retirement Transformed, an online course, coaching practice, and community built to re-frame retirement concepts. Utilizing her certificate from UPenn in Applied Positive Psychology and many years of research and experience, Rollins and her team have been focused on passion, purpose, and clarity for the 10,000 people aging into retirement each day.
Prior to this, she was senior vice president at CHUBB in New York. Rollins has been described as an enterprising and dynamic insurance executive with more than 30 years of cross-functional industry experience. She has a proven track record of success at establishing an enduring presence in the marketplace; identifying and pursuing new business opportunities; and building external partnerships that drive bottom-line profits and top-line growth.  
Over the years, Rollins has consistently and effectively managed profit and loss on a $1B+ book of business across all insurance coverage lines for the premier F500 property and casualty insurer, CHUBB.
She is an inclusive leader who clearly communicates vision and strategy, and leverages diversity to stimulate innovation and enhance competitiveness. An active member of SheEO of New York, she is dedicated to consulting with female entrepreneurs who are solving some of the world's toughest social issues. Rollins has been recognized and utilized by executive management at CHUBB, as well as many of her clients, as a strategic thinker with valued market insights and an enterprise view. Rollins is very active in her community and with local charities and global philanthropic endeavors.
Rollins lives in Harrison, New York, with her husband, Mark. Together they have six children, ranging in age from 21 to 33 years old.
Part of the TD Bank Leadership Series
Presented by Yvonne Mitto, Mitto and Associates
Learn how to plan and lead engaging and productive meetings that deliver results! Whether you are meeting virtually or in-person, how you prepare for and lead meetings matters. In fact, there's a direct correlation between effective meetings, team effectiveness, and achieving the results you seek. This workshop will give you proven strategies to help ensure that your meetings are purposeful, engaging and productive.
Presented by Jesse Rosenbaum '09
"It's not what you know, it's who you know," they say. But no one teaches you how to get to "know" the people you need to meet. This webinar will focus on strategies everyone can use to build a massive business network remotely that will pay dividends for years.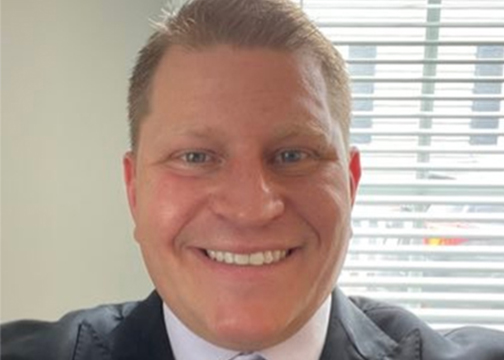 Jesse Rosenbaum '09 graduated from the University of Hartford's Barney School of Business and has spent the last 15 years turning strangers into friends and customers. Through various sales and business development roles at companies like ADP, GRP Funding, Vector Marketing, and Varonis Systems, he has developed skills and strategies that have helped him meet the right people when he needed to meet them. Jesse looks forward to sharing these strategies with you!
Presented by Maryann D'Ambosio, Leap Without Limits, & Colette Pellisier, Illuminated Leadership
Part of the TD Bank Leadership Series
During these turbulent times where the familiar is changing, dissolving, and nothing seems clear, we need leaders who can respond with curiosity, openness, and heart.  In this experiential and interactive presentation, discover the role evolution and energetics plays in supporting professionals to thrive in the midst of change.  As we LeaderShift in the present moment, emerge with practical tips and take-aways to navigate the sea of change. 
Presented by Maureen Ross Gemme, Emerge Leadership Academy
Part of the TD Bank Leadership Series
During these times of crisis, it is more important than ever to have a strong self-care program so that you can continue to lead and support those around you more effectively. Maintaining your own wellness is key to managing stress, dealing with uncertainty, avoiding burnout, and feeling powerful in powerless situations. During this workshop, learn about self-care tools that will help you deal with fear and uncertainty while maximizing your brain efficiency.
Presented by Amy Staub '96
Your ability to communicate effectively is essential to success in a virtual environment. The communication skills that worked for your team in a shared space need to be modified for remote settings.
Are your meetings and presentations "remotely" successful? In today's global marketplace, meetings are often held across the world from Toronto to Tokyo using telephone, videoconference, or webcast. Exec|Comm's Virtual Facilitation Skills prepares you to communicate clear ideas with confidence and conviction in any virtual setting.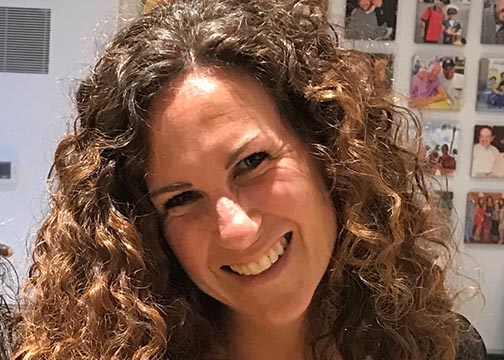 Amy Staub brings vigor and enthusiasm to everything she does at Exec-Comm—from managing client relationships and designing customized training programs to delivering experiential workshops where participants hone their skills and leave with increased confidence. Amy specializes in presentation skills, effective business writing, consultative selling, and client services. She consults and facilitates workshops for diverse clients and industries including in digital media and advertising, pharmaceutical, biotech, financial, legal, and technology. Before joining Exec-Comm in 2004, Amy sold advertising for About.com as a senior account executive. She was recognized as a top performer in sales and client services. Her ability to communicate and influence decision makers was frequently called upon at national conventions and trade shows. Amy earned her Master of Science degree in International Employee Relations and Human Resource Management from the London School of Economics as a Merit Scholar. Prior to that, she graduated summa cum laude with a bachelor's degree in psychology from the University of Hartford. In her free time, Amy hangs with her husband and two boys, runs half-marathons with friends, eats out at new restaurants whenever she can, volunteers with the Marlene Meyerson Jewish Community Center and the UJA-Federation of New York, and enjoys life in the Big Apple to the fullest extent.
Presented by Matt Blocker-Glynn and Lenisa Mathew
Catch up with the University of Hartford's Alumni Book Club with this webinar discussion on Range: Why Generalist Triumph in a Specialized World. Feel free to join us whether you've read the book before or not!
Range looks at career and personal paths to develop your expertise in a "range" of domains—and explores how generalizing, rather than specializing, can be important when mapping out your professional life.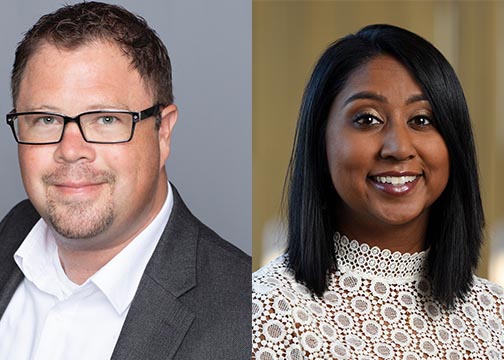 Matt Blocker-Glynn is originally from southeastern Connecticut. He attended Eastern Connecticut State University, where he received his B.A. in History. Matt received his M. Ed in Human Relations Counseling while at Plymouth State University, and relocated to Connecticut to direct the University of Hartford's Center for Community Service. He has a long history of working in his local communities and enjoys mobilizing others to explore their potential, and get involved. He enjoys nature, games, sun and sand, and spending time with his husband and two children.
Matt brings with him an enthusiasm for student-focused work, and a wealth of knowledge related to training and motivating teams and engaging them in strategic initiatives and service. Matt will oversee the launch of the LGBTQ+ Affinity Career Focused Group (our first) and also oversee and further develop the Career Peer Ambassadors program. Matt will also be our representative on our campus-wide effort for Service-Learning as it is developed. 
Lenisa is one of the Assistant Directors in the Office of Career & Professional Development at the University of Hartford. Her background consists of a 15+ year career in educational and non-profit settings. Her experience includes advising, program development and management. She is excited to be part of a team that is making a difference for our UHart students.
Presented by Toni Gipson
What is the intersection of Allyship and Inclusion? Being an ally comes with a lot of responsibility whether it is in the workplace, externally in the community and/or with friends and family members. In this webinar we will explore what it means to be an ally and how allies can play a critical role in helping leaders drive inclusion and build more inclusive organizational cultures in the workplace.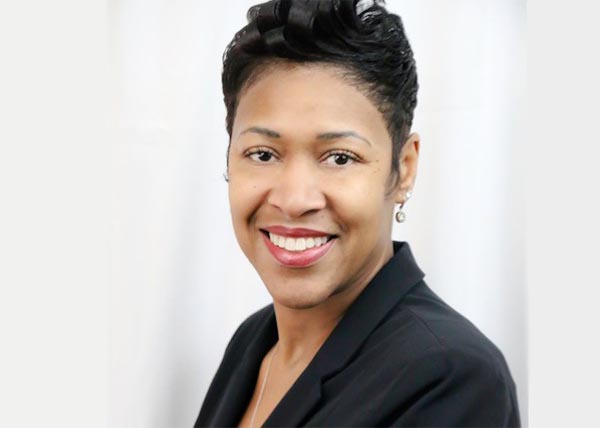 Toni Gipson is the Diversity Senior Advisor for Cigna in the Human Resources and Services Department. She has 28 years of healthcare industry experience, and over 21 years of experience in employee management. Gipson received her Diversity and Inclusion for Human Resources Certificate from Cornell University, and holds and MBA and bachelor's degree in business management from Olivet Nazarene University.
Presented by Stephanie Silverstein '94 (ENHP)

Did you know that people with disabilities are twice as likely to be unemployed compared to those without a disability? According to the Bureau of Labor Statistics, only 19.3 percent of people with disabilities held jobs in 2019. Employers need to step up their efforts to recruit, hire, and support people with disabilities in their jobs, to model how inclusive and diverse workplaces should look. In this webinar, we'll talk about ways employers can engage this largely untapped population and promote accessibility for all by using universal design practices.
Give a man a fish and you feed him for a day; teach a man to fish and you feed him for a lifetime. Stephanie Silverstein's career is at the intersection of disabilities and employment. She consults with clients ranging in age from 12 to 50 who are looking for solutions to school or workplace concerns. Her specialty lies in assisting people with learning disabilities, ADHD, or executive function disorder, who may struggle to organize their time, workload, and material possessions. 
Silverstein received a bachelor's in special education from the University of Hartford's College of Education, Nursing and Health Professions, and a master's in learning disabilities from American University School of Education. She lives in Gaithersburg, Maryland, with her husband and teenage daughter. In her free time, she loves to travel, visit museums, and make chocolate candy and baked goods with her daughter.
Presented by Brian Romano, A'83 M'18
What does it mean to be a lifelong learner and technology teacher? Staying current is important in today's fast paced world, and the everchanging technology cycle can be intimidating. This webinar will discuss what it takes to stay current, and more to the point, how to stay ahead to keep you and your company on the leading edge of technology.
Brian Romano is a 40-year veteran of the process and automation control systems field. He is a double alum from the University of Hartford, earning his associate degree in 1983 from Ward Technical College—now part of the College of Engineering, Technology, and Architecture (CETA)—and a MBA from the Barney School of Business in 2018. He also holds a bachelor's in information technology and a master's in applied computer science. Romano is currently pursuing a PhD in technology and innovation management.
Romano is currently the manager of Arthur G. Russell Company, a growing automation engineering and technology company in Connecticut. Previously, he was the owner of a systems integration company, PACsys, LLC, which he grew from an out-of-the-garage operation to one that serviced customers worldwide, followed by a position as president of PACE, a division of Steinmetz Machine Works which grew from the company that he founded. Romano has also been an adjunct faculty member at CETA since 2018 and has helped develop the automation curriculum that was introduced in September 2019.
Romano has been married to his wife, April, for 32 years, has four children, and continues to play soccer in a statewide men's league, and is a pilot and major in the U.S. Air Force Auxiliary.
Presented by Elite Rubin, '98 (A&S)
Learn how to leverage your unique talents to create YOUR brand and YOUR elevator pitch. This session will help you discover ways to promote your brand through communications, management style, and other actions—even during quarantine.
Elite Rubin is a strategic, results-driven marketing and business development leader. She has experience leading national and global initiatives while building market presence and executing integrated campaigns that improve visibility, brand, and account base for leading organizations.
Currently, Ms. Rubin is the director of marketing at CBIZ—one of the nation's leading providers of professional advisory services, focused on accounting; benefits and insurance; and HR and payroll solutions.
Presented by Nicole Suissa, Esq. '12 (A&S)
During these uncertain times, it might seem scary to switch careers or pursue that dream job. It is now more important than ever to be prepared for opportunities, shore up your résumé, and leverage your network. Let's chat strategically about leaning in to your chosen career during an unprecedented national lockdown. This webinar is an interactive brainstorming session for Hawks of all classes looking for a professional fit during a time of crisis.
Nicole Suissa, Esq. is a licensed attorney with Griffin Alexander, P.C. based in Randolph, N.J. Previously, she was a consultant with Deloitte Tax, LLP in New York City. Suissa is a 2012 graduate of the University of Hartford's College of Arts and Sciences, and in 2015, earned her JD from the Pennsylvania State University's Dickinson School of Law. Suissa resides with her fiancé in Old Bridge, N.J. and is the proud mother of a 4-year-old future Hartford Hawk, Sarah. Suissa is currently a member at large on the University's Alumni Board of Directors. She invites you to reach out to her via LinkedIn with your ideas and visions for the UHart community, or with any professional mentoring needs you may have as a UHart alum.
UHart Class of 2008 alumni share advice on navigating the job search during challenging economic times.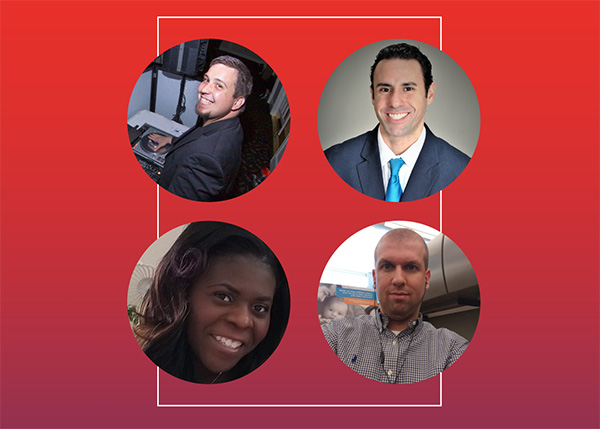 Facing an uncertain job market and tough economic times, recent graduates and young alumni are concerned about how to navigate their future. 2008 alumni were faced with joining the workforce during difficult times in the 2008–09 recession—their experiences are a great resource for new graduates today. Join us for an interactive panel discussion to hear advice and encouragement, and make some connections to help you navigate your own job search.
PANELISTS:
Mike Burchard '08 (Barney), owner, B_Entertained DJs and More
John Coury '08 (A&S), principal, Camlea Realty, LLC
Penny Davis M'08 (Barney), chief human resources officer, Department of Social Services, State of Connecticut
Zachary Krince '08 (Barney), M'16 (Barney), account analyst, Cigna Healthcare
MODERATOR:
Celia Lofink '79 (ENHP), P'16, instructor of management; undergraduate program director, Management, Marketing, and Entrepreneurship, Barney School of Business, University of Hartford
Part of the TD Bank Leadership Series. Presented by: Yvonne Mitto, Mitto and Associates.
Whether at home, work, or with a volunteer organization, we all interact with teams daily. However, many teams aren't effective and miscommunication can lead to personal and professional strain that inhibits success. Learn practical applications for leadership and collaboration principles that can improve your teams and help you accomplish your dreams.
Presented by Ebony T. Wright-Campbell A'02 (Hillyer), '04 (A&S); Kristen Harris '02 (A&S); and Denice Garrett '07 (ENHP)
In a short amount of time, we've made some quantum leaps in virtual education. Right now, we're moving faster, and being more innovative and creative, than we might have thought possible. Let's explore how being forced to embrace new virtual tools, even some social media platforms, will help us to bridge the technology gap in a traditional classroom and lean in to new ways to inspire and motivate students in the future.
Ebony Wright-Campbell, DSW is a licensed school social worker at Abraham Lincoln High School in Brooklyn, N.Y. She entered the University of Hartford's Hillyer College before moving on to the College of Arts and Sciences, where she earned a bachelor's degree in sociology in 2004. She has a master's in social work from Hunter College and recently completed her doctorate from Capella University. It was at the University of Hartford where Wright-Campbell developed her passion for working with young people, which led her to pursue her career in social work. Her future plan is to work in higher education to make a difference for students the way her mentor, DeLois Lindsey, did for her. In her free time, Wright-Campbell volunteers with Peer Forward, helping high school students through the college application process. She enjoys traveling the globe with Key Club students and staff from her current school, getting together with her closest friends (also UHart alums) for dinner and laughs, and serving in the choir ministry at her home church.
Kristen Harris serves as the senior director of college and career success in the Office of Postsecondary Readiness at the New York City Department of Education. In her role, Harris leads district-wide culture building, professional learning, and policy in support of developing systems and structures that align with promoting strong postsecondary readiness culture. Her professional experience includes over a decade of direct service as a college access and success advisor working in community-based organizations and in public schools. Harris is an active member and former board chair of the College Access Consortium of New York, vice president for Professional Development and Planning with the New York State Association of College Admissions Counseling, and member of the National Association of College Admissions Counseling. Harris holds a bachelor's in communications from the University of Hartford and a master's degree in organizational leadership from Lehman College, CUNY.
Denice Garrett is a 2007 graduate of the University of Hartford's College of Education, Nursing and Health Professions (ENHP). She received her bachelor's degree in elementary education and behavioral studies. While attending the University of Hartford, she was the vice president and president of Brothers and Sisters United. After attending the University, Denice began working for Hartford Public Schools where she has been a teacher for the last 13 years. Garrett was a 2014 Teacher of the Year for her elementary school. She holds a Master of Science in reading and literacy, and currently working on her doctorate in special education.
Part of the TD Bank Leadership Series. Presented by: Jean Mix, Mix Education Services.
Does doubt or uncertainty hold you back from sharing your ideas or getting to the next level? Are you tired of playing it safe and coasting through life? Learn what triggers negative thoughts, how to combat negative self-talk, and how to create a strategy for success.
Part of the TD Bank Leadership Series. Presenter: Alden Davis, My Value Tree
Join us in this special, collaborative session as we explore strategies for navigating the highs and lows of life's journey. Developing an approach for dealing with the cycles of life is essential if you want to craft your future. Join us and claim, "It's MY time, it's MY journey!" At the end of the workshop you will:
Be equipped with the Ups n' Downs Success Strategies
Embrace the down times as gifts
Extend the up times
Presented by John M. Jaramillo M'09 (A&S), M'15 (Barney)
We're all works in progress when it comes to emotional intelligence and leadership in the workplace. Nowadays, these skills are even more important when working from home has become the rule rather than the exception for most of us. Learn how to enhance and sharpen your effectiveness when in-person communication, collaboration, and connection are lost.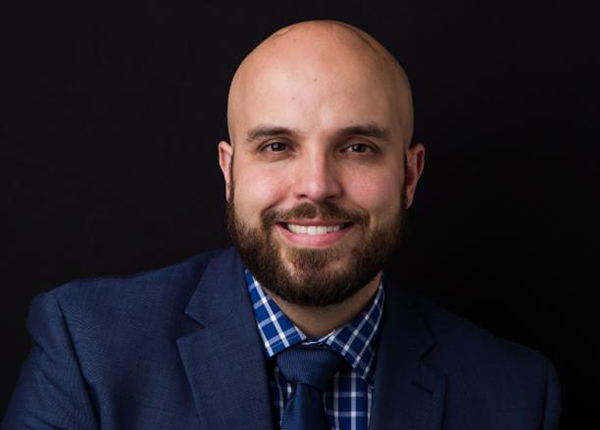 John M. Jaramillo, leadership coach, development consultant, and founder of Coach It Out, works with clients on reaching their next level of performance and effectiveness. Combining his educational background in organizational psychology and business, and his coaching work in the public and private/profit and non-profit sectors, Jaramillo is able to transfer lessons across business industries, organizational structures, and leadership needs, starting with the individual. Clients don't often realize they can bring more of their own abilities, experiences, and goals to the table. Jaramillo helps clients maximize who they are to evolve toward their performance goals.
Part of the TD Bank Leadership Series. Presented by Jean Mix, Mix Education Services.
Millions of dollars are wasted every year because of lack of productivity due to unresolved conflict in the workplace. End the productivity drain now with an effective and proven strategy to resolve conflict in the workplace and beyond.
See more events offered by the Entrepreneurial and Women's Business Centers.
Presented by Layne Frank '94 (A&S)
Virtual networking and the job search have shifted dramatically in a short period of time. This presents some new opportunities for graduating seniors and alumni to position themselves well as we navigate this new era. We'll talk about ways to network in the online space, make new connections, take advantage of different opportunities, and continue advancing your career or job search.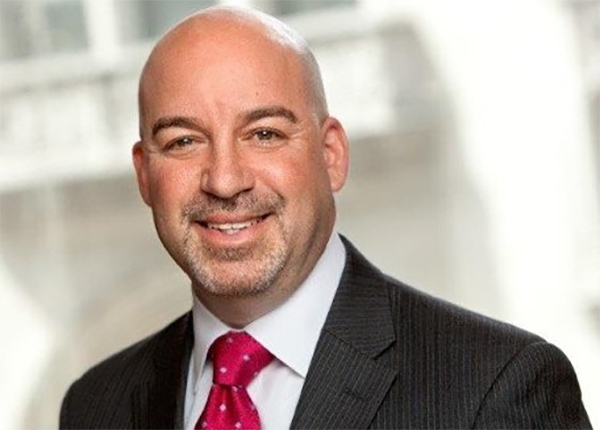 Layne Frank graduated from the University of Hartford in 1994 and moved to New York City shortly thereafter. He has built a successful career over the past 25 years in sales, mostly in the technology sector (telecommunications, data centers, consulting, and managed services). Frank has experience in founding and selling companies, finding great success and battling back after failure. He is an entrepreneur, a trusted advisor, and a connector. Frank is a director at BBH Solutions, Inc. and a co-founder of the community virtual5oclock.com with partners Alan Kaye A'91 (Hillyer) and Mindie Barnett.
See Frank's LinkedIn profile.