As University of Hartford alumni, you are invited to attend gatherings and reunions on campus or in the Greater Hartford-area*, regional, and virtual events. Take advantage of opportunities for professional development and networking through our Hawks Soar series, or volunteer to get involved in other ways. 
*To ensure the health and safety of our community, any in-person events may change. Registrants will be notified via email.

The Two Connecticuts: Conversations about Race and Place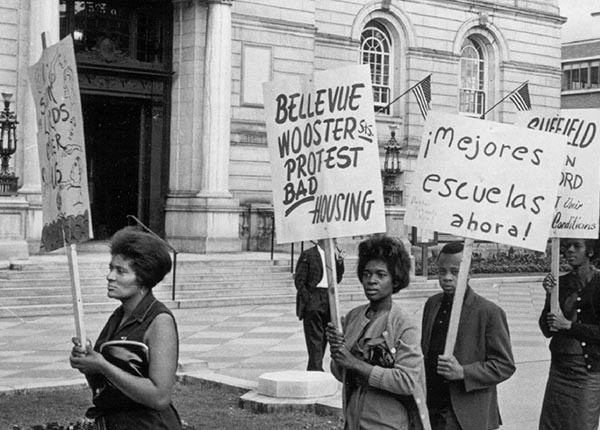 Sept. 22, Oct. 20, Nov. 10, and Dec. 8
Join us to learn more about the disparities that exist in our state, and what you can do about them. We will talk about initiatives enacted in other states and proposed here in Connecticut, so that all participants have the opportunity to join the effort to reduce these disparities where they live. This is a four-part series presented by the University of Hartford's Presidents' College and Office of Diversity and Community Engagement, The Third Age Initiative™ a program of Leadership Greater Hartford, and the Connecticut Mirror. Learn more and register for The Two Connecticuts.
Hawktober 2021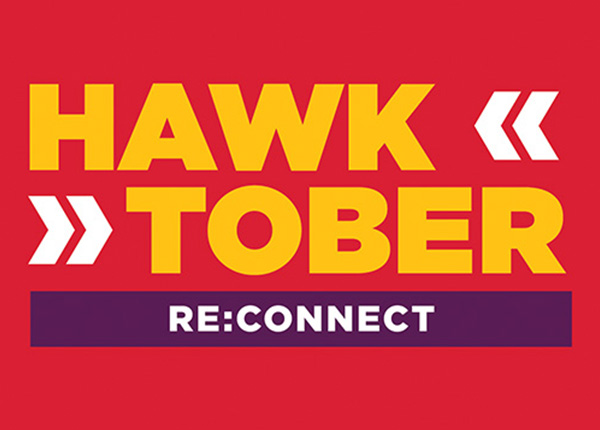 Oct. 15–17, 2021
After more than a year apart, it is time to Rejoice, Reflect, Reinvent, and most importantly—RE:Connect! From in-person events to interactive virtual events, there's something for everyone. We can't wait to RE:Connect with you! Take a look at the full schedule Hawktober schedule.
Class of 1971 Golden Hawks 50th Reunion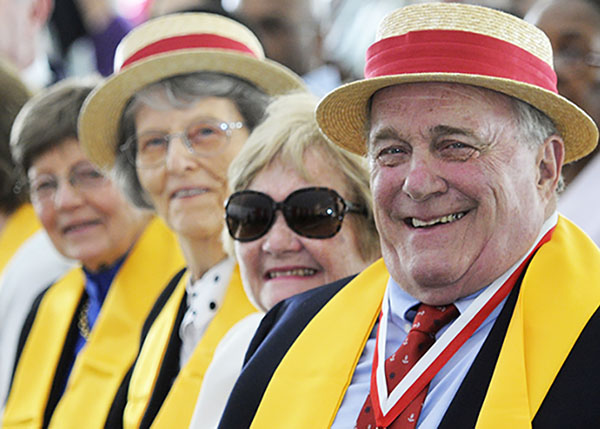 Oct. 15–17, 2021
Reconnect with University of Hartford classes of 1970 and 1971 during Hawktober to celebrate a most joyous milestone, your 50th reunion and induction into Golden Hawks. Please join us in the way that you feel is most comfortable, virtually and/or in person, to take a trip down memory lane to the late 60s and early 70s archives, explore the ways that campus has changed over the decades, and share your most nostalgic moments.
To ensure you won't miss your Golden Hawks Reunion, please update your contact info. If you'd like to be involved in our Reunion Planning Committee, send a message to alumni@hartford.edu.
Memory Management: Using Recall in Business and Personal Life
Presented by Lorna Riley '71
Oct. 21 | noon–1 p.m.
Ever had a memory lapse? What did you say your name was? Where did I park my car? If you've ever wondered why you forget and how you can control your memory, this fun-filled, highly interactive session is for you! You'll immediately boost your recall using a "mental memo system" for instant brain power, learn how to remember names, become a better listener, and use memory techniques to develop lasting memory habits.
Named Consummate Speaker of the Year, Lorna Riley is a 30-year veteran international professional speaker, trainer, published author, and Founder/Vice President of AXIS Professional Development. Her membership with the National Speaker's Association earned her the CSP (Certified Speaking Professional), an honored classification held by less than 8 percent of professional speakers. She has won five productivity awards, including the Stevie Award nomination for "Best Training Website," the Brandon Hall Silver Award for "Best Use of Blended Learning," "Best Results From a Learning Program," the American Society of Training and Development's PEAK Award top three finalist, and Consummate Speaker of the Year.

Lorna's background includes sales, management, education, and a wide variety of industries. She has created over 170 training programs, six coaching guides, 300 eLearning courses, and five assessments in sales, leadership, management, customer service, and team building. She has presented over 1,000 programs to audiences worldwide.

Lorna has authored nine books, including co-authoring with Warren Bennis, James Kouzas, Bob Nelson, and Margaret Wheatly, three audio albums, is a frequent contributor to trade publications, and featured in national magazines and radio.
Live Events: Health and Safety—What Have We Learned...How Do We Go Forward?
Presented by Jodi Katzman '78
Oct. 28 | noon–1 p.m.
When we get back among crowds of people at live events, what does that look like and what new dangers exist? In everyone's rush to want to move forward, we must take time to consider the ramifications of what might happen if we don't address the new risks that have emerged within the past year. As live events restart in the U.S., and restrictions are lifted in accordance with individual state reopening guidelines, event organizers, planners, venues, and providers need to rethink how live events operate. As event professionals look at events scheduled for 2021 and beyond, extra consideration must be put into the event planning process and operations to ensure the health and safety of attendees, guests, clients, staff, and crew. The pandemic has fundamentally changed the way events are planned and executed. As organizations are looking to bring their meetings and events back, there is a major need for guidance as to how to make this happen safely. We now have an added element of responsibility regarding attendee safety. Health and safety must be a top priority when planning events and welcoming back attendees in this new and challenging environment. Doing our due diligence to smartly reopen and ensure our events are as safe as possible for everyone involved is paramount to the way forward. Join us as we explore the lessons learned in 2020, and what we need to do to go forward. 
Jodi Katzman is an award-winning events management and production professional with expertise in event creation, planning, management and execution of high-profile, world-class events, business programs, and TV projects, including several Olympic Games, the Super Bowl, presidential conventions, 9/11 Memorial commemorations, the Macy's Thanksgiving Day Parade, 4th
of July fireworks, Miss America pageants, and the Tony and Grammy Awards, in addition to events and programs for clients including Verizon, Johnson & Johnson, Mercedes-Benz, BMW, Avon Products, Nickelodeon, and MTV. Most recently, she added management of exhibits and attraction experiences to her repertoire. She has stage-managed 50+ theatrical productions, concerts, and events.

Katzman has received numerous accolades for her work, including two Telly Awards, Avon Products' President's Award, with the distinction of receiving the recognition after only two years of service, and the International Association of Amusement Parks and Attractions first-place award for Best New Product for Madame Tussauds Orlando and Sydney Justice League: A Call for Heroes experience. She received an Esprit Award for the Mercedes-Benz S-Class Premiere Launch and was awarded Special Events Magazine's Gala Award for the Hong Kong USA Festival and Tai Chi in the Park. Katzman was also twice named the Cambridge Who's Who Professional of the Year in Event Management, one of the few honorees with the distinction of receiving this recognition two years in a row.

In our current pandemic environment, she has become a leader in events-related COVID-19 compliance and safety. Katzman is a Health Education Services Certified COVID-19 compliance officer, Certified COVID Safety Officer, Certified Pandemic Compliance Advisor for Meetings and Events, Pathogen Prepared Professional, currently holds 20 COVID-19 health and safety certifications, and serves as Leadership Chair of Risk Assessment and Safety Protocols for the Live Events Coalition.
UHart Alumni Book Club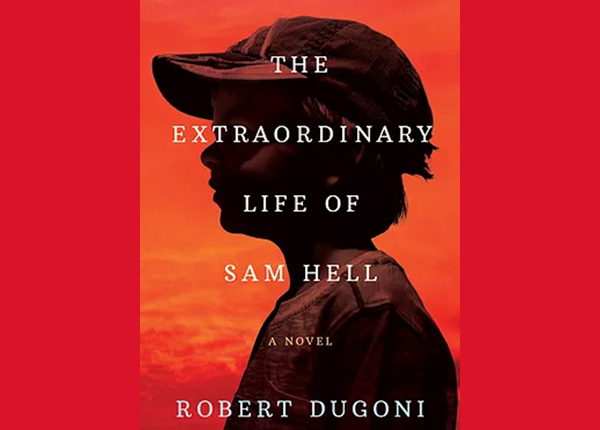 Our August to October Selection:
The Extraordinary Life of Sam Hell 
by Robert Dugoni
Not yet an Alumni Book Club member? Everyone is welcome! Come hang out with us while we discuss themes from the book.
Hawks Soar: Alumni Career Webinars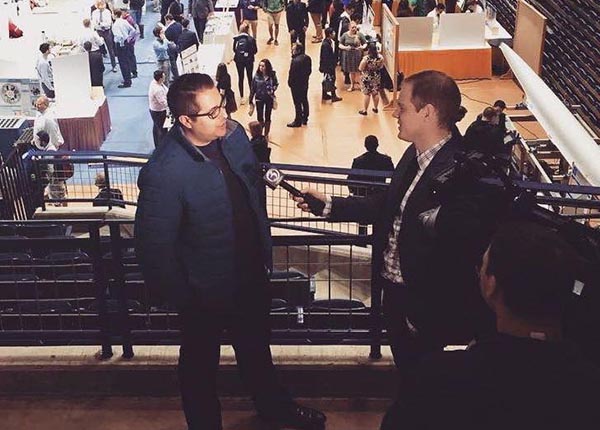 In these free, virtual webinars, alumni and friends of UHart share their professional advice and expertise. Enhance your skills in areas like leadership, communication, and technology, and get a chance to connect with other UHart alumni.
Please check back for upcoming webinars or visit the Hawks Soar page to see past topics and presenters.
Hawk Gatherings: #UHartAlumni #UHart4Life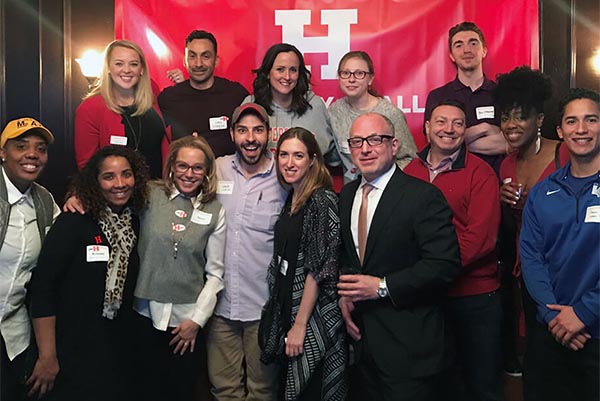 Planning a Hawk gathering in your area or virtually? We'll send you some swag so you can show off your UHart pride. Be sure to share your photos with us or tag us on social media.
Questions? Contact us at alumni@hartford.edu. We'd love to help!

@UHartfordAlumni



@UHartAlumni



@UHartfordAlumni



University of Hartford