As University of Hartford alumni, you are invited to attend gatherings and reunions on campus or in the Greater Hartford-area*, regional, and virtual events. Take advantage of opportunities for professional development and networking through our Hawks Soar series, or volunteer to get involved in other ways. 
Get social with us: 
---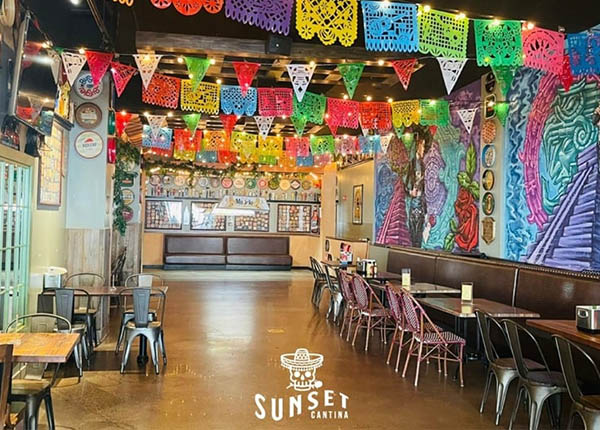 Hawk Pride Social–Boston
Wednesday, March 22
6–8 p.m.
Sunset Cantina
Please join us for a Hawk Pride alumni social event at Sunset Cantina! Enjoy a beautiful evening reconnecting with fellow alums at this renowned Mexican bar & restaurant.
All food & drinks are compliments of the UHart Alumni Board. There will be games, raffles, & some fun surprises, as well as a free drink ticket for all attendees!
Questions? Please contact Roberto Fabian '19 who will be hosting this event in English & Spanish!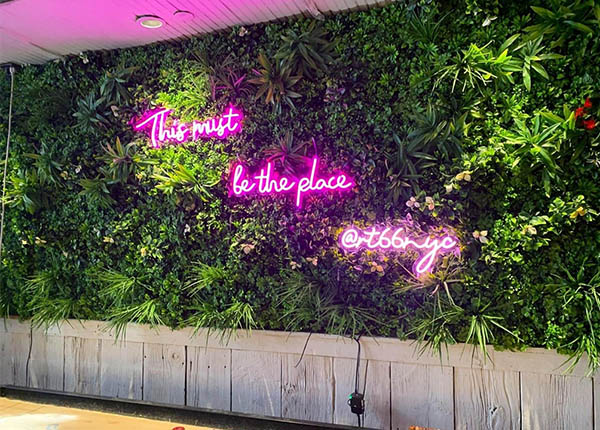 Hawk Pride Social–NYC
Thursday, March 23
7–9 p.m.
Route 66 Smokehouse
We've been apart for the last few years losing quality time to connect with our alumni community. It's time to change that! This event officially kicks off the restart of in-person regional programming!

Route 66 Smokehouse is a lively spot with great cocktails, craft beer, and many games—from shuffleboard to Giant Jenga!
Food will be provided and each person who attends will receive a free drink ticket. Reception is compliments of the UHart Alumni Board.

Questions? Contact Anthony Eulie '19, alumni engagement officer.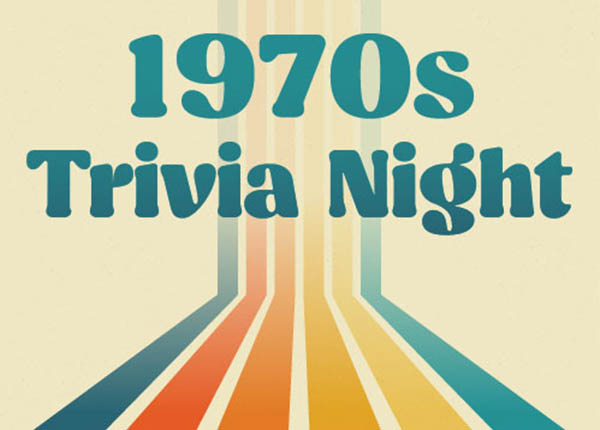 70s Trivia Night
Hosted by The 50(ish) Reunion Committee
Thursday, March 23
6–8 p.m.
Maple Tree Cafe
781 Hopmeadow St., Simsbury, Conn.
This event is free for alumni and $10 for guests and includes an appetizer buffet, your first drink, and prizes! All the 70s trivia is presented by alumni owned b-Entertained!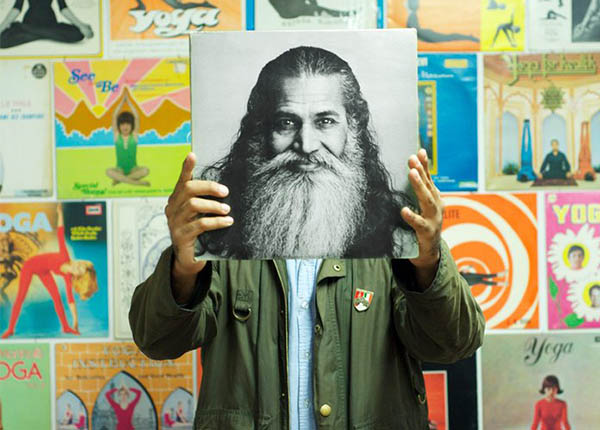 "Whose Dream are we Living?"
Friday, March 24
1:15–1:45 p.m. Reception, 2–3:30 p.m. Panel Discussion
Join us for an engaging panel discussion, "Whose Dream are we Living?", in conjunction with the inaugural Whitney Artist-in-Residence program at the Hartford Art School. This panel of artists from immigrant backgrounds will discuss the expectations and responsibilities that they inherit from parents and families who instilled in them a pursuit of "The American Dream".
Featured speakers include Arshia Fatime Hag, Genevieve Deleon, Chiraag Bhakta and moderator Anuradha Vikram. Immediately prior to the panel we will be hosting a reception for alumni and attendees in the Wilde Auditorium foyer.
Contact Roberto Fabian '19, fabian@hartford.edu, with questions.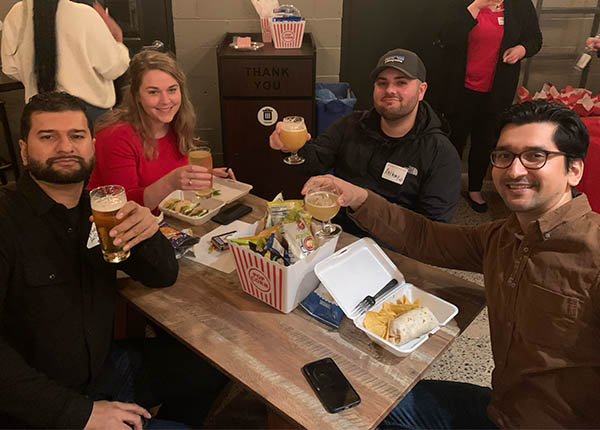 Hawk Pride Social–Hartford
Tuesday, March 28
5:30–7:30 p.m.
Alvarium Beer Co.
Hartford area alumni, this one's for you! Join Dan Mocci '02, Katey Curran '19, Michael Byrne '11, Tamyra Farrell '22 and fellow alumni at Alvarium Beer Co. for an evening of UHart fun. Have a drink and food on us as we celebrate some of the great accomplishments of the past year and get ready for another year of growth and excitement ahead. This event is free and being hosted at an alum-owned business.
Day of Giving S'more Celebration
Wednesday, March 29
7–9 p.m.
Calling all students, faculty, staff, parents and alumni: Gather 'round the Poe Fire Pit on campus, toast a s'more (or two!) and celebrate our beloved University on the 8th annual Day of Giving. Mix and mingle with friends old and new, and even grab our latest and greatest H socks when you make your Day of Giving gift.
MJ the Musical
Saturday, April 15
2 p.m.
We're thrilled to offer alumni discounted mid-mezzanine Broadway tickets to a matinee performance of MJ the Musical! Join UHart alumni at the Neil Simon Theater for a matinee performance.
Tickets are $70 and include a beer or wine at the post performance alumni gathering.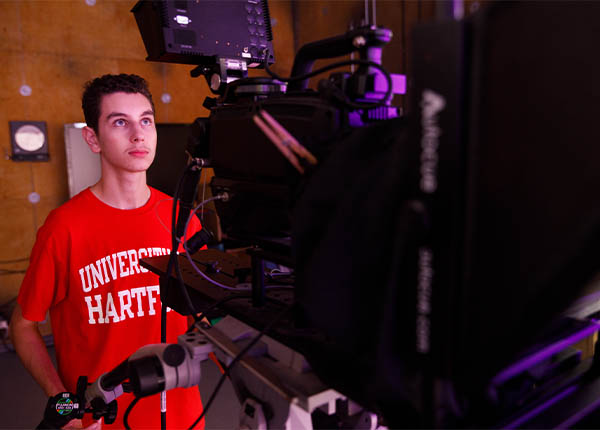 STN2 30th Anniversary
Saturday, April 22
7–10 p.m.
GSU North Cafe
Join Lee Simmons '06, John Pence '95, and current STN president Thomas Giuffre '24 for the Student Television Network's 30th Anniversary in the GSU North Cafe on the UHart campus. We are looking forward to an evening of networking, new connections, chance meetings for old friends, and lots of fun.
During the event we are excited to present the first STN Honors, recognizing 3 individuals who have had a lasting impact on the past and present of STN2. For Mentorship, Kristie Borges '93; For Foundational Contributions, James "Jim" H. Keener (posthumously); For a Lasting Legacy, Jack Banks, associate professor, UHart.
If you have any questions, please contact Julissa Pabon at jpabon@hartford.edu.
Hartford Hawks Golf Classic
Monday, May 8
8:30 a.m.–5:00 p.m.
Tumble Brook Country Club
Mark you calendar for the inaugural Hartford Hawks Golf Classic!
$250 per golfer / $900 per foursome
Registration includes 18 holes with cart, breakfast, lunch, dinner, post-round happy hour, and a tournament gift!
Join the UHart Alumni Book Club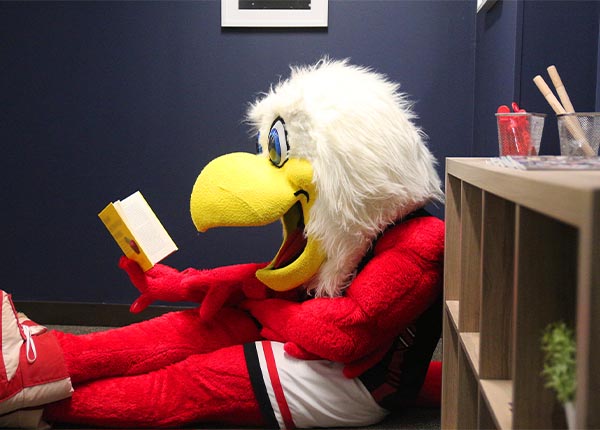 Are you a book lover who would like to participate in a book club with other alumni? Do you have ideas or recommendations for books or genres? Join our UHart Alumni Book Club on Facebook and help us pick our next read! 
Have an idea for a great event or program in your area? Reach out to us at alumni@hartford.edu to share more.
---
Hawk Gatherings: #UHartAlumni #UHart4Life
Planning a Hawk gathering in your area or virtually? We'll send you some swag so you can show off your UHart pride. Be sure to share your photos with us or tag us on social media.
Questions? Contact us at alumni@hartford.edu. We'd love to help!

@UHartfordAlumni



@UHartAlumni



@UHartfordAlumni



University of Hartford