Hawks Soar: Alumni Career Webinars
Join us for virtual events and webinars, featuring alumni sharing their professional experiences and expertise.
For more information or to submit ideas for topics or guest speakers, email alumni@hartford.edu.
Technology Leadership: Staying Ahead of Technology and Making It Work for You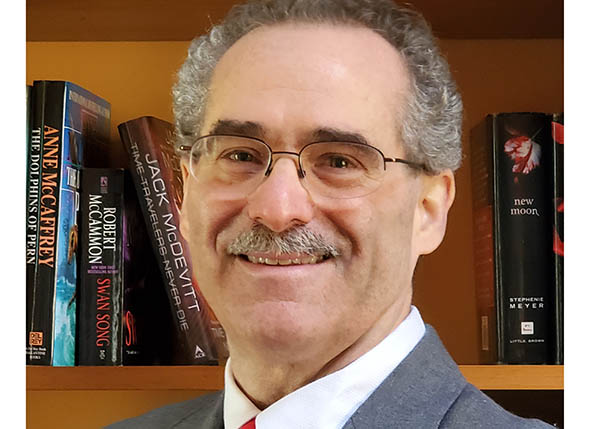 Thursday, August 13 | noon–12:45 p.m.
Presented by Brian Romano A'83, M'18 (CETA, Barney)
What does it mean to be a lifelong learner and technology teacher? Staying current is important in today's fast paced world, and the everchanging technology cycle can be intimidating. This webinar will discuss what it takes to stay current, and more to the point, how to stay ahead to keep you and your company on the leading edge of technology.
Brian Romano is a 40-year veteran of the process and automation control systems field. He is a double alum from the University of Hartford, earning his associate degree in 1983 from Ward Technical College—now part of the College of Engineering, Technology, and Architecture (CETA)—and a MBA from the Barney School of Business in 2018. He also holds a bachelor's in information technology and a master's in applied computer science. Romano is currently pursuing a PhD in technology and innovation management.
Romano is currently the manager of Arthur G. Russell Company, a growing automation engineering and technology company in Connecticut. Previously, he was the owner of a systems integration company, PACsys, LLC, which he grew from an out-of-the-garage operation to one that serviced customers worldwide, followed by a position as president of PACE, a division of Steinmetz Machine Works which grew from the company that he founded. Romano has also been an adjunct faculty member at CETA since 2018 and has helped develop the automation curriculum that was introduced in September 2019.
Romano has been married to his wife, April, for 32 years, has four children, and continues to play soccer in a statewide men's league, and is a pilot and major in the U.S. Air Force Auxiliary.
Driving Inclusion Through Allyship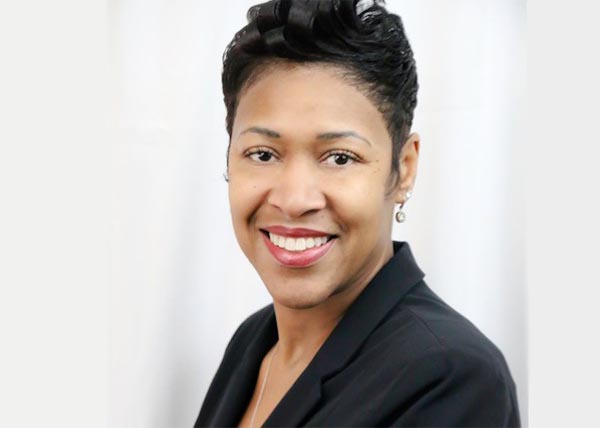 SAVE THE DATE: Tuesday, Sept. 22, noon–12:45 p.m.
Presented by Toni Gipson
What is the intersection of Allyship and Inclusion?  Being an ally comes with a lot of responsibility whether it is in the workplace, externally in the community and/or with friends and family members.  In this webinar we will explore what it means to be an ally and how allies can play a critical role in helping leaders drive inclusion and build more inclusive organizational cultures in the workplace.
Registration information available soon.
Toni Gipson is the Diversity Senior Advisor for Cigna in the Human Resources and Services Department. She has 28 years of healthcare industry experience, and over 21 years of experience in employee management. Gipson received her Diversity and Inclusion for Human Resources Certificate from Cornell University, and holds and MBA and bachelor's degree in business management from Olivet Nazarene University.
Virtual Facilitation Skills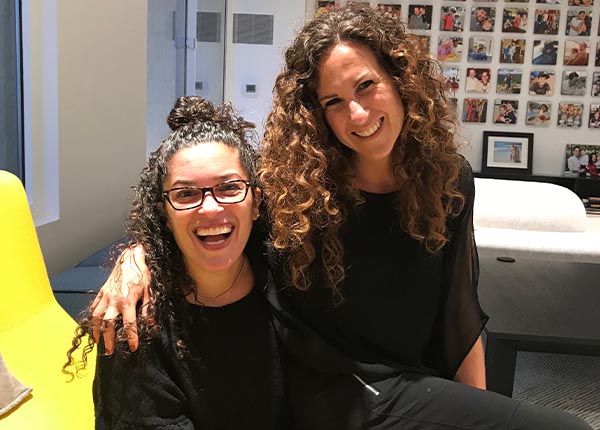 Tuesday, November 10 | noon–12:45 p.m.
Presented by Amy Brian Staub '96 (A&S)
Your ability to communicate effectively is essential to success in a virtual environment. The communication skills that worked for your team in a shared space need to be modified for remote settings.
Are your meetings and presentations "remotely" successful? In today's global marketplace, meetings are often held across the world from Toronto to Tokyo using telephone, videoconference, or webcast. Exec|Comm's Virtual Facilitation Skills prepares you to communicate clear ideas with confidence and conviction in any virtual setting. After participating in this interactive webinar, you will: 
Project confidence and credibility on videoconference screens and conference calls
Engage others to encourage participation
Actively listen to gain agreement and avoid misunderstandings
Deliver directive visual aids effectively for maximum audience impact
Respond effectively to questions
Amy Staub brings vigor and enthusiasm to everything she does at Exec-Comm—from managing client relationships and designing customized training programs to delivering experiential workshops where participants hone their skills and leave with increased confidence. Amy specializes in presentation skills, effective business writing, consultative selling, and client services. She consults and facilitates workshops for diverse clients and industries including in digital media and advertising, pharmaceutical, biotech, financial, legal, and technology. Before joining Exec-Comm in 2004, Amy sold advertising for About.com as a senior account executive. She was recognized as a top performer in sales and client services. Her ability to communicate and influence decision makers was frequently called upon at national conventions and trade shows. Amy earned her Master of Science degree in International Employee Relations and Human Resource Management from the London School of Economics as a Merit Scholar. Prior to that, she graduated summa cum laude with a bachelor's degree in psychology from the University of Hartford. In her free time, Amy hangs with her husband and two boys, runs half-marathons with friends, eats out at new restaurants whenever she can, volunteers with the Marlene Meyerson Jewish Community Center and the UJA-Federation of New York, and enjoys life in the Big Apple to the fullest extent.
Past Webinars
Networking in the New Era of Virtual Communication | April 22
Presented by Layne Frank '94 (A&S)
Virtual networking and the job search have shifted dramatically in a short period of time. This presents some new opportunities for graduating seniors and alumni to position themselves well as we navigate this new era. We'll talk about ways to network in the online space, make new connections, take advantage of different opportunities, and continue advancing your career or job search.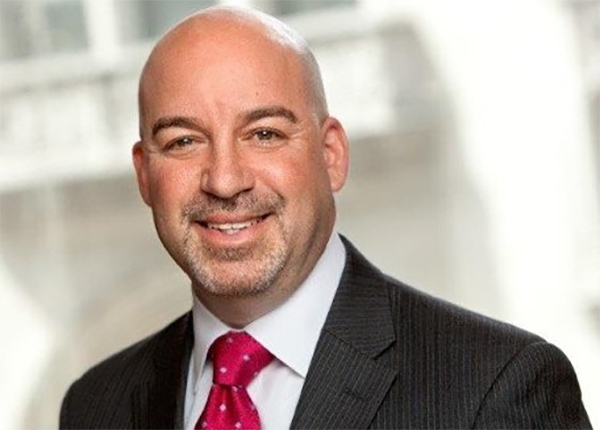 Layne Frank graduated from the University of Hartford in 1994 and moved to New York City shortly thereafter. He has built a successful career over the past 25 years in sales, mostly in the technology sector (telecommunications, data centers, consulting, and managed services). Frank has experience in founding and selling companies, finding great success and battling back after failure. He is an entrepreneur, a trusted advisor, and a connector. Frank is a director at BBH Solutions, Inc. and a co-founder of the community virtual5oclock.com with partners Alan Kaye A'91 (Hillyer) and Mindie Barnett.
See Frank's LinkedIn profile.
Conflict Management 101: How to Communicate When Times Get Tough | April 23
Part of the TD Bank Leadership Series. Presented by Jean Mix, Mix Education Services.
Millions of dollars are wasted every year because of lack of productivity due to unresolved conflict in the workplace. End the productivity drain now with an effective and proven strategy to resolve conflict in the workplace and beyond.
See more events offered by the Entrepremeurial and Women's Business Centers.
Emotional Intelligence and Leadership in a Virtual Environment | April 30
Presented by John M. Jaramillo M'09 (A&S), M'15 (Barney)
We're all works in progress when it comes to emotional intelligence and leadership in the workplace. Nowadays, these skills are even more important when working from home has become the rule rather than the exception for most of us. Learn how to enhance and sharpen your effectiveness when in-person communication, collaboration, and connection are lost.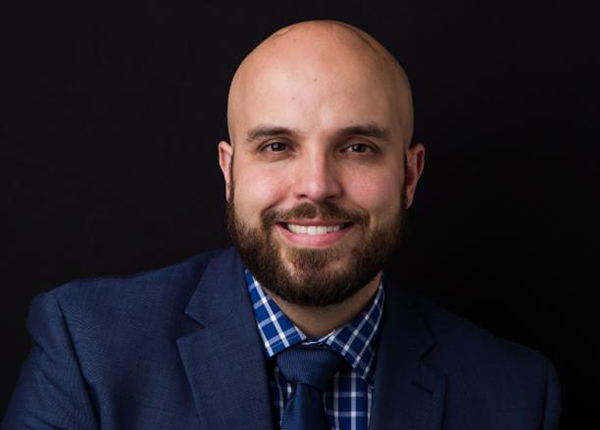 John M. Jaramillo, leadership coach, development consultant, and founder of Coach It Out, works with clients on reaching their next level of performance and effectiveness. Combining his educational background in organizational psychology and business, and his coaching work in the public and private/profit and non-profit sectors, Jaramillo is able to transfer lessons across business industries, organizational structures, and leadership needs, starting with the individual. Clients don't often realize they can bring more of their own abilities, experiences, and goals to the table. Jaramillo helps clients maximize who they are to evolve toward their performance goals.
Ups and Downs...Dealing with Life's Peaks and Valleys | April 30
Part of the TD Bank Leadership Series. Presenter: Alden Davis, My Value Tree
Join us in this special, collaborative session as we explore strategies for navigating the highs and lows of life's journey. Developing an approach for dealing with the cycles of life is essential if you want to craft your future. Join us and claim, "It's MY time, it's MY journey!" At the end of the workshop you will:
Be equipped with the Ups n' Downs Success Strategies
Embrace the down times as gifts
Extend the up times
The Power of Positivity: Controlling Negative Self-Talk | May 7
Part of the TD Bank Leadership Series. Presented by: Jean Mix, Mix Education Services.
Does doubt or uncertainty hold you back from sharing your ideas or getting to the next level? Are you tired of playing it safe and coasting through life? Learn what triggers negative thoughts, how to combat negative self-talk, and how to create a strategy for success.
Distance Learning and the Opportunity for Innovation in Education | May 12
Presented by Ebony T. Wright-Campbell A'02 (Hillyer), '04 (A&S); Kristen Harris '02 (A&S); and Denice Garrett '07 (ENHP)
In a short amount of time, we've made some quantum leaps in virtual education. Right now, we're moving faster, and being more innovative and creative, than we might have thought possible. Let's explore how being forced to embrace new virtual tools, even some social media platforms, will help us to bridge the technology gap in a traditional classroom and lean in to new ways to inspire and motivate students in the future.
Ebony Wright-Campbell, DSW is a licensed school social worker at Abraham Lincoln High School in Brooklyn, N.Y. She entered the University of Hartford's Hillyer Collegebnefore moving on to the College of Arts and Sciences, where she earned a bachelor's degree in sociology in 2004. She has a master's in social work from Hunter College and recently completed her doctorate from Capella University. It was at the University of Hartford where Wright-Campbell developed her passion for working with young people, which led her to pursue her career in social work. Her future plan is to work in higher education to make a difference for students the way her mentor, DeLois Lindsey, did for her. In her free time, Wright-Campbell volunteers with Peer Forward, helping high school students through the college application process. She enjoys traveling the globe with Key Club students and staff from her current school, getting together with her closest friends (also UHart alums) for dinner and laughs, and serving in the choir ministry at her home church.
Kristen Harris serves as the senior director of college and career success in the Office of Postsecondary Readiness at the New York City Department of Education. In her role, Harris leads district-wide culture building, professional learning, and policy in support of developing systems and structures that align with promoting strong postsecondary readiness culture. Her professional experience includes over a decade of direct service as a college access and success advisor working in community-based organizations and in public schools. Harris is an active member and former board chair of the College Access Consortium of New York, vice president for Professional Development and Planning with the New York State Association of College Admissions Counseling, and member of the National Association of College Admissions Counseling. Harris holds a bachelor's in communications from the University of Hartford and a master's degree in organizational leadership from Lehman College, CUNY.
Denice Garrett is a 2007 graduate of the University of Hartford's College of Education, Nursing and Health Professions (ENHP). She received her bachelor's degree in elementary education and behavioral studies. While attending the University of Hartford, she was the vice president and president of Brothers and Sisters United. After attending the University, Denice began working for Hartford Public Schools where she has been a teacher for the last 13 years. Garrett was a 2014 Teacher of the Year for her elementary school. She holds a Master of Science in reading and literacy, and currently working on her doctorate in special education.
Teamwork: Learn It, Live It, Lead Others to It | May 14
Part of the TD Bank Leadership Series. Presented by: Yvonne Mitto, Mitto and Associates.
Whether at home, work, or with a volunteer organization, we all interact with teams daily. However, many teams aren't effective and miscommunication can lead to personal and professional strain that inhibits success. Learn practical applications for leadership and collaboration principles that can improve your teams and help you accomplish your dreams.
2020 Meet 2008: Finding Career Success in a Recession | May 20
UHart Class of 2008 alumni share advice on navigating the job search during challenging economic times.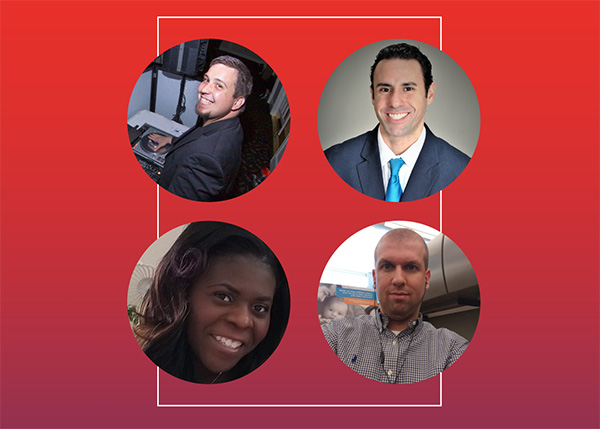 Facing an uncertain job market and tough economic times, recent graduates and young alumni are concerned about how to navigate their future. 2008 alumni were faced with joining the workforce during difficult times in the 2008–09 recession—their experiences are a great resource for new graduates today. Join us for an interactive panel discussion to hear advice and encouragement, and make some connections to help you navigate your own job search.
PANELISTS:
Mike Burchard '08 (Barney), owner, B_Entertained DJs and More
John Coury '08 (A&S), principal, Camlea Realty, LLC
Penny Davis M'08 (Barney), chief human resources officer, Department of Social Services, State of Connecticut
Zachary Krince '08 (Barney), M'16 (Barney), account analyst, Cigna Healthcare
MODERATOR:
Celia Lofink '79 (ENHP), P'16, instructor of management; undergraduate program director, Management, Marketing, and Entrepreneurship, Barney School of Business, University of Hartford
Leaning In During Lockdown | June 2
Presented by Nicole Suissa, Esq. '12 (A&S)
During these uncertain times, it might seem scary to switch careers or pursue that dream job. It is now more important than ever to be prepared for opportunities, shore up your résumé, and leverage your network. Let's chat strategically about leaning in to your chosen career during an unprecedented national lockdown. This webinar is an interactive brainstorming session for Hawks of all classes looking for a professional fit during a time of crisis.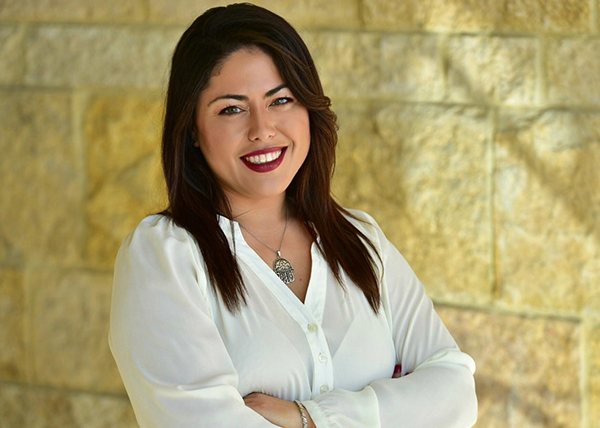 Nicole Suissa, Esq. is a licensed attorney with Griffin Alexander, P.C. based in Randolph, N.J. Previously, she was a consultant with Deloitte Tax, LLP in New York City. Suissa is a 2012 graduate of the University of Hartford's College of Arts and Sciences, and in 2015, earned her JD from the Pennsylvania State University's Dickinson School of Law. Suissa resides with her fiancé in Old Bridge, N.J. and is the proud mother of a 4-year-old future Hartford Hawk, Sarah. Suissa is currently a member at large on the University's Alumni Board of Directors. She invites you to reach out to her via LinkedIn with your ideas and visions for the UHart community, or with any professional mentoring needs you may have as a UHart alum.
Creating Your Personal Brand to Promote Your Best Self | June 25
Presented by Elite Rubin, '98 (A&S)
Learn how to leverage your unique talents to create YOUR brand and YOUR elevator pitch. This session will help you discover ways to promote your brand through communications, management style, and other actions—even during quarantine.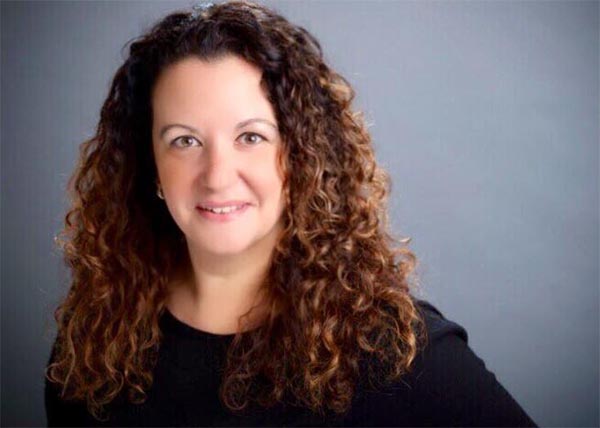 Elite Rubin is a strategic, results-driven marketing and business development leader. She has experience leading national and global initiatives while building market presence and executing integrated campaigns that improve visibility, brand, and account base for leading organizations.
Currently, Ms. Rubin is the director of marketing at CBIZ—one of the nation's leading providers of professional advisory services, focused on accounting; benefits and insurance; and HR and payroll solutions.