Our community is rising to the challenge—meet the people who are making a big difference.
UHart Provides Free Housing for First Responders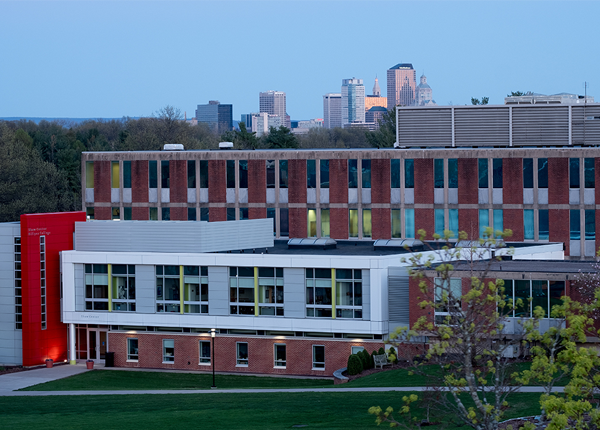 The University of Hartford will provide free, temporary housing for first responders and other essential employees who play vital roles in the community's fight against COVID-19.
In partnership with the city of Hartford, UHart will house 200 police officers, firefighters, emergency telecommunicators, and other essential staff. These workers will arrive campus as early as the end of this week.
"Hartford's first responders are doing extraordinary work on the front lines. We are committed to supporting them in any way we can, as quickly as we can."
—President Woodward
UHart Students Donate to Foodshare as They Move-Out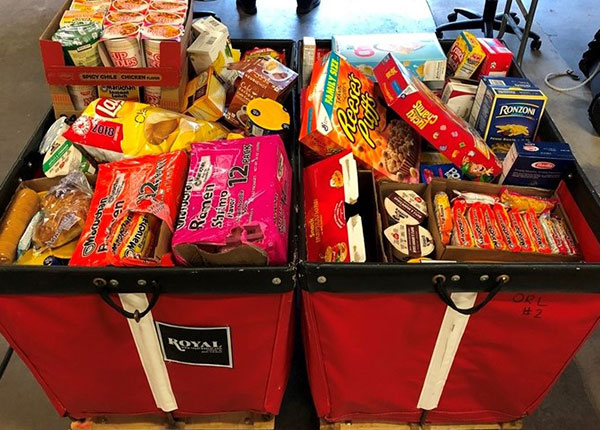 Students who returned to campus March 28-31 to move out of residence halls filled two bins with nonperishable food that they no longer needed. Foodshare, the regional food bank for Hartford and Tolland counties, picked up the donated food on April 13.
Alumnus Leads Company Making Portable Oxygen Generator Systems for COVID-19 Patients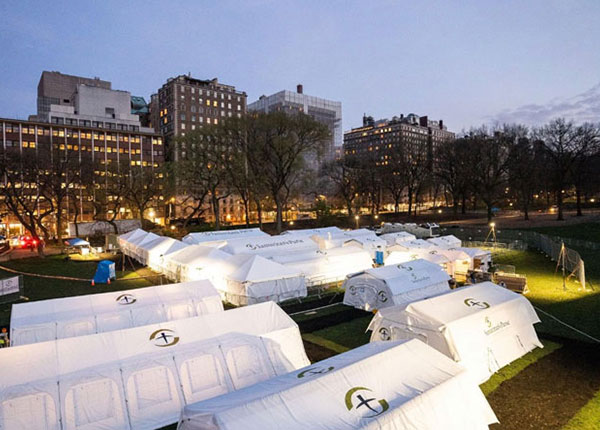 Alumnus Frank Hursey A '73, '77 and employees at his company, On Site Gas Systems, Inc., are building Portable Oxygen Generating Systems (POGS) for mobile medical centers that are being setup in cities hard-hit by COVID-19.
CETA Faculty Print 3D Face Shields for Healthcare Workers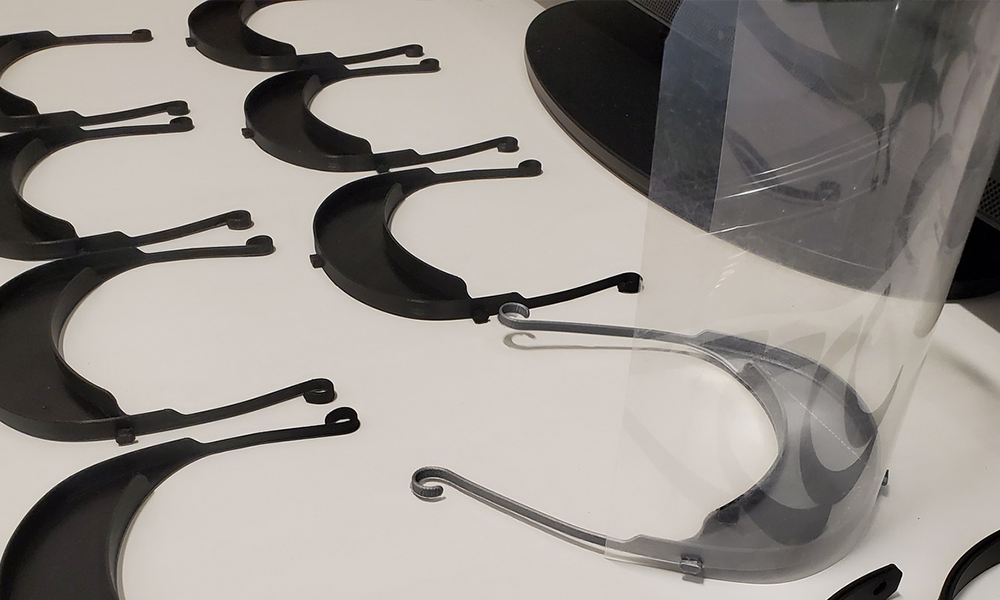 In response to a shortage of PPE (personal protection equipment) for health care workers due to the COVID-19 pandemic, nine College of Engineering, Technology, and Architecture (CETA) team members joined forces to 3D print, assemble, and pack for delivery 100 highly coveted face covers for local health professionals.
UHart Loans Ventilators to Hartford Hospital for COVID-19 Patients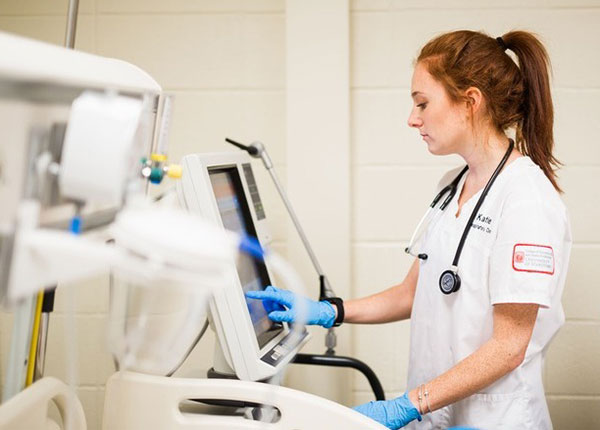 UHart loaned three much-needed ventilators to Hartford Hospital in early April to help critically ill COVID-19 patients receive the care they need. These ventilators are typically housed in labs in University of Hartford College of Education, Nursing and Health Professions. 
Laurie Granstrand Makes Masks for Healthcare Professionals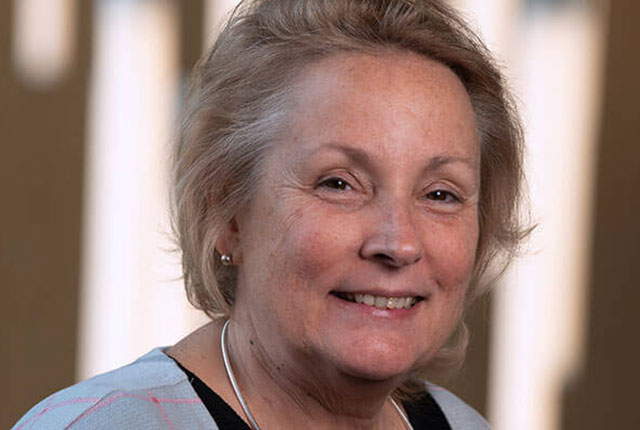 Laurie Granstrand, manager of graduate programs for the College of Engineering, Technology, and Architecture (CETA), started sowing masks for health care professionals. Granstrand was motivated by a sewers Facebook group she belongs to in the Farmington Valley. The group plans to distribute the masks to organizations that express need, including hospitals, ambulance associations, and others. 
If you have an interest in making masks there's a tutorial on YouTube from Deaconess Hospital. Granstrand also recommends contacting Hartford Stitch for information on what supplies are needed. Granstrand says she will happily continue the project, adding, "it's just a small way one can help" during this time.
Biology and Chemistry Departments Donate Boxes of PPE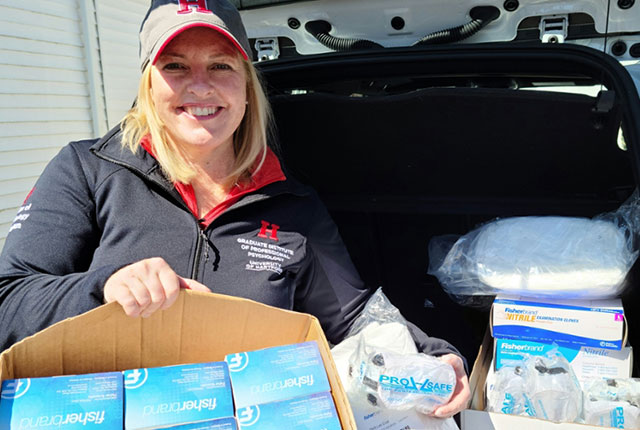 Kelly Weber, associate director of UHart's Graduate Institute of Professional Psychology and assistant professor of psychology, dropped off a trunk load of coveted PPE (Personal Protective Equipment) to Hartford Hospital on Thursday, March 26. The gloves, eye protection, and more were made available thanks to Associate Professor Eric Mahan in the Chemistry department and Jon Larsen, Biology lab supervisor in the College of Arts and Science.
David Englehardt '86 Has a Product That Disinfects Masks
David Englehardt '86 is founder, CEO, and patent-holder for ReadyDock, a chemical-free disinfection docking station for mobile devices used in hospitals. He has more than 30 years of experience in software and hardware development. ReadyDock disinfects cell phones, laptops, and tablets, which are high-touch surfaces in clinical and germ-sensitive settings. Since the COVID-19 pandemic struck, his company has geared up to produce more stations because nurses and others are also using them to disinfect masks, which are in short supply.
Old Phones Donated to Help Domestic Abuse Victims Who are Social Distancing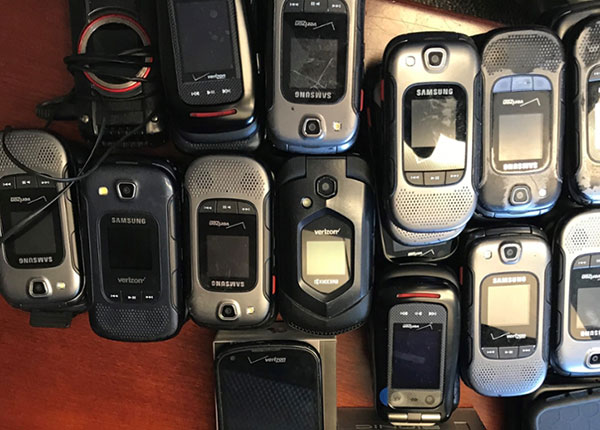 After learning that there has been a 20 percent increase in domestic abuse calls to Hartford Police since residents were told to stay at home because of COVID-19, UHart's procurement department donated 43 flip phones and chargers to Hartford's Interval House to help abuse victims. The flip phones have no monetary value but they can make emergency calls to 911. The Hartford Police Department expected a spike in domestic violence once the COVID-related stay at home order was put in place so it created a Domestic Violence Response Unit that works with Interval House.