Together, the UHart community can make a big difference!
Teacher Visits Students from a Distance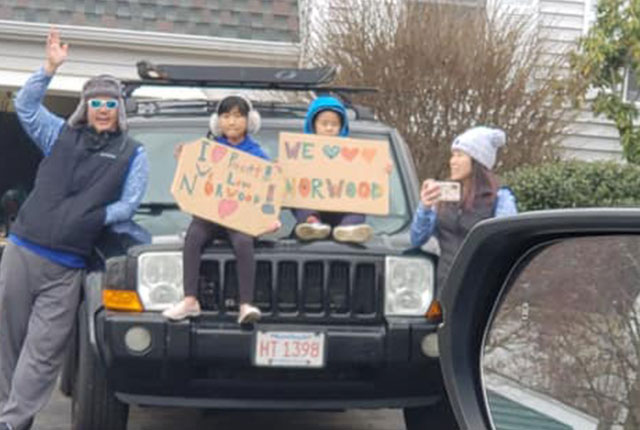 An alum who is a teacher got together with the other teachers at her school to visit their students from a distance and spread some love. They made a car parade. 
Child is Bringing Joy to People at the Rehabilitation Center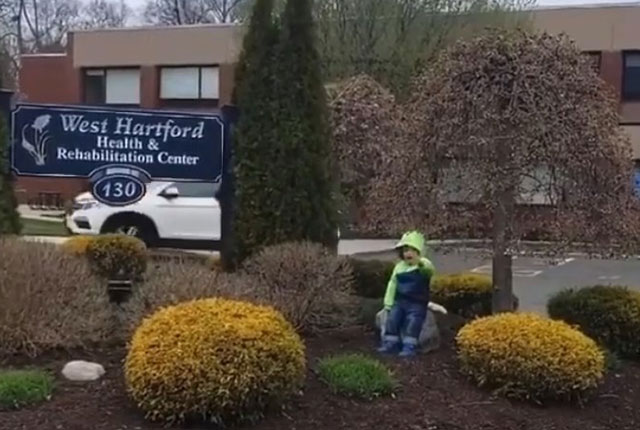 This tiny Hawk is waving to folks at a rehabilitation center to bring them joy and hope during this tough time. UHart staff members are instilling the #UHart spirit of kindness in their children from a young age. 
UHart Hawk Brough Candy to Nurses at Local ER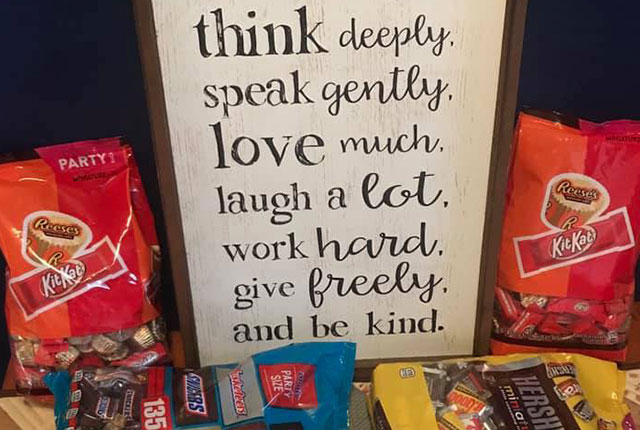 A nurse from an ER at a local hospital was asked what they needed from the public. Countless restaurants are so generously donating meals, but the staff was craving candy, they look forward to it as a mid shift pick me up. So this Helping Hawk delivered. 
Handwritten Cards Bring Joy to Elderly Family Members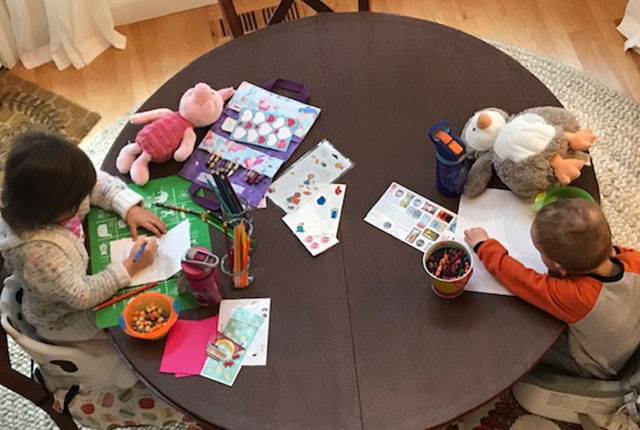 Handwritten letters always brighten someone's day. These sweet kiddos are making cards for elderly family members who are alone. 
UHart Dining Donated Perishables to Foodshare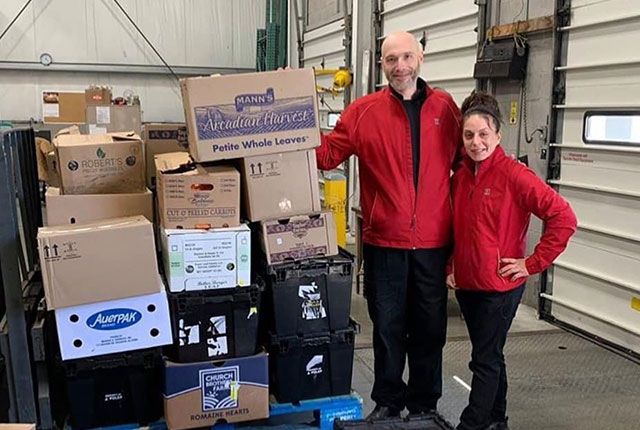 UHart Dining sent a catering truck loaded with perishables to Foodshare, the regional foodbank, and volunteered at South Park Inn, feeding clients of the organization.
Human Resources Staff Member Makes Masks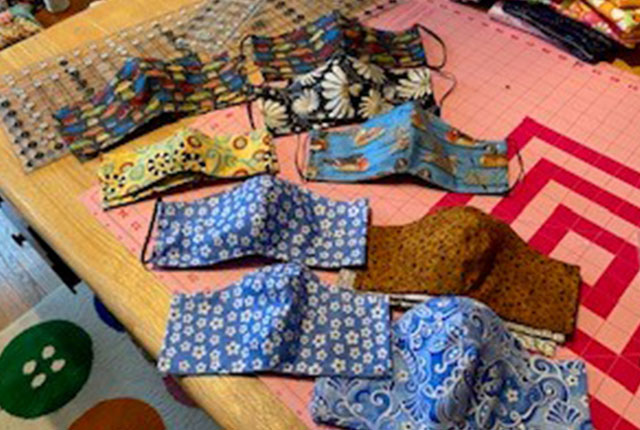 Human Resources Service Partner Dianne Silliman has completed her first batch of masks to help the community. She and her quilting friends began making masks on the weekend of March 28 and she says "We will continue until our supplies run out!"
Hartford Art School Student Takes Photos for Donations to the Local Food Pantry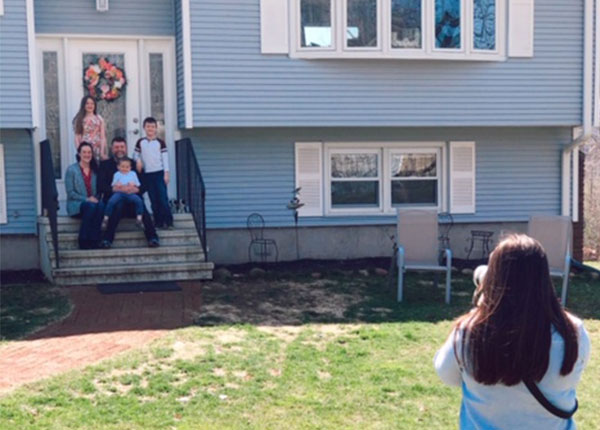 Jessica Ingarra '20, a photography major in The Hartford Art School is participating in the Front Porch Project in her hometown of North Branford, Connecticut. The Front Porch Project is an initiative created by local photographers, who are going house-to-house and take pictures of families while maintaining social distance. Instead of charging for the photos, she is asking each family to make a donation to the Food Pantry of North Branford. So far, nearly 60 families have signed up to record this moment in history!

Students Launch Exercise Challenge to Raise Money for COVID-19 Victims
A group of students decided to launch an exercise challenge in mid-April to keep people engaged and raise money for those who are facing and actively combating COVID-19. They encouraged participants to either bike, run, or walk 4 miles in 24 hours. They started a gofundme page to raise money to give back to this cause. The fundraiser closed on April 25 and the students distributed over $2,500 to Connecticut, New York, and Boston COVID-19 relief foundations.
Recruitment Marketing Team Supports the Local Community through Various Efforts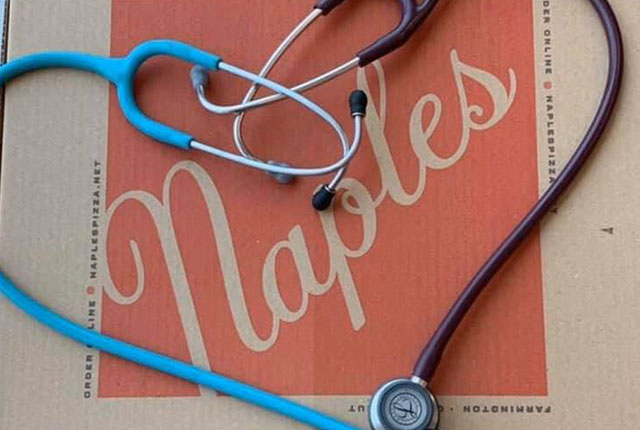 UHart's Recruitment Marketing team have done several things to support the local community during the COVID-19 Pandemic:
They donated to West Hartford-based Naples Pizza. T

he donation supported the pizzeria's effort to feed local healthcare workers during the COVID-19 pandemic.

They set up displays of positive motivational messages outside of their homes for essential employees including healthcare workers, delivery personnel, and neighbors. 

They participated in 

JB Sports Race Against Hunger Virtual 5K Run & Walk

 over the weekend of April 18-19 to support the Connecticut Food Bank. 
Alumnus Composes Music to Honor COVID-19 Health-Care Workers and Victims
Alumnus Tony Susi '85, who is also a jazz education adjunct instructor in The Hartt School, has penned two compositions inspired by the COVID-19 pandemic. "Hymn to Healthcare Heroes" is for the men and women serving on the medical front lines and "Gone but Not Forgotten" honors the victims who have lost their lives due to the virus. You can hear both on his web page.