From packing to ordering textbooks, the Class of 2023 is about to embark on their UHart journey.
With move in weekend around the corner, we want you to get to know who makes up the Class of 2023! One thing they all have in common is starting the next chapter of their lives at the University of Hartford.  
See how their stories piece together what it means to be a Hawk and the adventure members of the Class of 2023 will experience at UHart.
You will find your home away from home.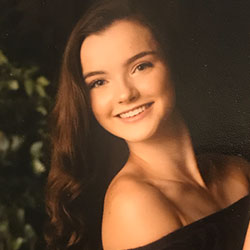 It's important for many students to feel 'at home' when coming to college, especially when they are coming from a distance. Students like Hannah Dombroski '23, mathematics major, and Joshua Keller '23, prosthetics and orthotics major, said visiting campus helped make their decision to attend UHart significantly easier.
"From my first steps on campus, I already felt at home and comfortable with my surroundings. I'm most excited to meet everyone in the class of 2023 and my professors, because from what I have already seen, they all seem great," says Hannah, who is from Waterbury, Connecticut.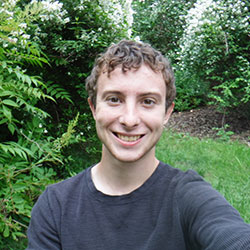 Joshua is joining us from Brookneal, Virginia and thought UHart was a great place to escape the "heat, humidity, and cows." He said that when he visited campus for the first time, "the university and I just clicked. It fit my personality." He felt an immediate connection to the University's environment thanks to the faculty and students who took the time to learn about his aspirations and goals.
You are not alone and will be supported.
Remember, you are not alone when you step onto campus in a few weeks. Sometimes, family is everything during major life-changing events like going to college. Some students are joining their siblings and attending UHart together this year—and it may be true that families that study together, stick together. Identical twins Haley '23 and Katie Josberger '23 both chose UHart in part because it was the perfect distance from their home in Long Island, New York.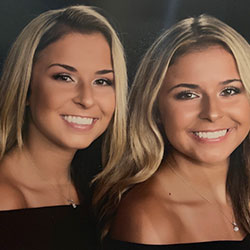 Both sisters are pursing health-related careers. Katie is majoring in physical therapy and hopes to own her own physical therapy office in the future. "I'm looking forward to starting on my path to becoming a physical therapist, making new friends, and learning how to live on my own," says Katie.
Haley is majoring in nursing and her dream job is to work as a prenatal nurse in a hospital. "I also work as a lifeguard and it's extremely rewarding getting to help others and save lives, which helped lead me to my career in nursing," says Haley.
Make the time to meet friends on campus—people who will support you and cheer for you during your time at UHart. Along with your fellow classmates, our faculty and staff are here to support you every step of the way. In our new Center for Student Success, first-year students like you will have a dedicated one-stop-shop for questions as you begin your college career. Make friends. Make connections.
You can cheer on your fellow classmates on and off the field and stage.
As a Division 1 school, attending our exciting athletics events should make it on your to-do list. Tiana Vazquez '23, biochemistry major, is a member of the first-ever Women's Puerto Rico U19 International lacrosse team and got to compete in the 2019 Women's Federation International Lacrosse (FIL) U-19 World Championships in Ontario, Canada, this summer. She says she's looking forward to being a member of the UHart's Women's Lacrosse team. "I'm really excited to finally start practicing with my future teammates."
Did you know that The Hartt School is one of the largest producers of the performing arts in Connecticut? With more than 400 performances, lectures, and master classes each year, you will have plenty of opportunities to see your classmates perform. All UHart students receive a free ticket to performances through the University Box Office.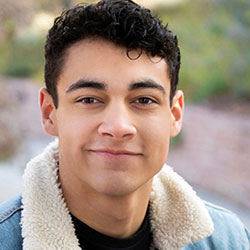 Music theatre major, Ethan Kelso '23 won one of the top prizes at the 11th annual National High School Musical Theatre Awards, more commonly known as the Jimmy Awards, over the summer.
Specifically, he won for Best Performance by an Actor for his work as Will Bloom in Big Fish at Salt Lake School for the Performing Arts in Logan, Utah. We're excited to welcome him to the UHart stage.
"At my audition, I loved working with the panel that was at the Unified Auditions. The dance call was so much fun and I felt comfortable. I started meeting all of my classmates on social media and I knew that Hartt was home for me" said Kelso.
You will want to get involved as much as possible on campus.
Did you know UHart has over 100 clubs and organizations on campus? One of the best ways to make the most of your experience here at UHart is to get involved in some of our exciting clubs and activities. Mary Bilodeau '23, an architectural design + technology major has had many opportunities to come to UHart because of her involvement in high school, which has made her shine as a student.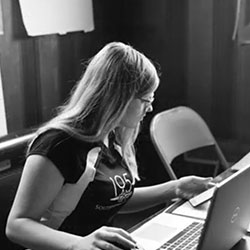 She was on the Southington High School RC Robotics Team, Team 195, and played various roles within the team such as Team Captain, Ambassador, Scouting and Rules Lead. The Team ranked 3rd in the Detroit World Competition, and thanks to UHart and FRC she was able to get a scholarship based on her involvement on the team! Mary is the perfect example with how much you can accomplish from being part of an organization on campus. Whether you're looking for Greek life, clubs related to your major, or volunteer opportunities, there is something for everyone at UHart.
You will learn from the best faculty.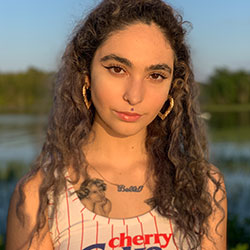 Along with our impressive programs, our small class sizes allow you the opportunity to get to know your professors and learn from the best of the best. This was another reason students like Bella Rios '23, a sculpture major, chose to attend UHart. "The exemplary art facilities and faculty made me feel like they wanted me to be here," says Bella. Bella comes to UHart with a few rankings of her own, as she was nationally ranked as one of the best young artists in the county out of 22 people in the category of visual arts by the National YoungArts Foundation. So not only will you work with some talented faculty, but be inspired by some of your fellow classmates already doing great things.
I'm really excited to be a part of a community where musicians can hang out with engineers, athletes come to musicals, and student of all backgrounds, perspectives, and experiences will learn, laugh, and live together. This community has already been so welcoming to me. I'm hopeful that each of us will learn to appreciate the quirks and unique characteristics that make each of us who we are.
Megan Camilleri '23, music education major
You will meet students who already have impressive experience related to their majors.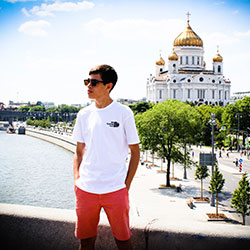 Students like Matthew Tomer '23, a digital media and journalism major, are entering the University with relevant career ready experience already! Matthew says his dream job is to work behind the camera for ESPN at sporting events. He's already gotten a taste of what that is like when he was selected as one of four students from his high school to travel to Moscow, Russia, for the FIFA World Cup. There he collaborated with Russian students to film a segment on how sports unite us. He's also traveled to Anaheim, Nashville, and Seattle for a nation-wide video competition.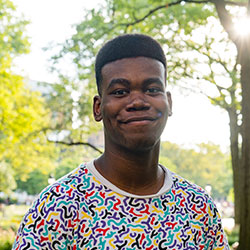 Similar to Matthew, Jaire Marshall '23, cinema major has dreams of becoming a professional filmmaker/director and says he's excited about all of the things that UHart has to offer—its size, diversity, location, and most importantly its Cinema program. While still in high school, he took an adult class offered by BRIC, an arts organization in Brooklyn, that taught him what it's like to work on a real-life movie set. There he was exposed to the roles of a crew member, cinematographer, script supervisor, and assistant director. Jaire has also had the opportunity to make films through a program called Reel Works. His first documentary, Hypersensitive, was screened at HBO headquarters in New York City last spring, and this July, his new short surrealist comedy film, The Invasion of the Culture Snatchers, was shown at The Paley Center for Media.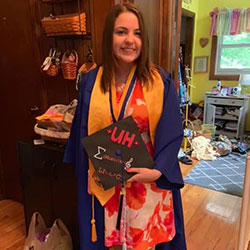 Consider taking advantage of collaborating with students and faculty from other schools to get the most out of your educational experience at UHart. As an acoustical engineering and music major, Ashleigh Basel '23 will be studying in both CETA and The Hartt School. According to Ashleigh, it was the acoustical engineering and music program that was unmatched anywhere close to where she is from because of its high caliber and amazing professors in both CETA and The Hartt School. Ashleigh is another great example of having previous experience in her major, being equally skilled in both math and music and already completing several research papers linking music and sounds with math and physics.
You are part of an exciting community full of traditions.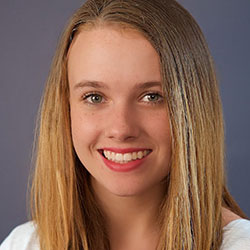 Once you become a Hawk, you realize how much community means to the University. Emmalee Richards '23, a psychology major, recognized this sense of community when she came to campus. "On my campus tour, the guide was saying 'hi' to someone every few minutes. Everybody seemed so supportive of each other and incredibly friendly. I am so excited to find my group of friends and create many amazing memories with them," says Emmalee.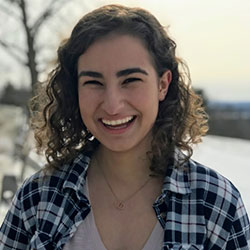 And with those memories come importance UHart Traditions that you will want to become a part of. Some students like Ava Downey '23, a computer science major, are following in the footsteps of their family members who are UHart alumni and are already familiar with the popular traditions we enjoy year after year.
"I'm following my mom and my dad, my uncle, aunt, and my aunt's brother. They've been a testament to not only the great education I'll receive at UHart, but also to the exceptional community. I know I will always feel welcome and at home here," says Ava.
Get ready to make yourself at home, Class of 2023! Welcome to the Hawk family.