CETA Students Participate in Engineering Internship Talk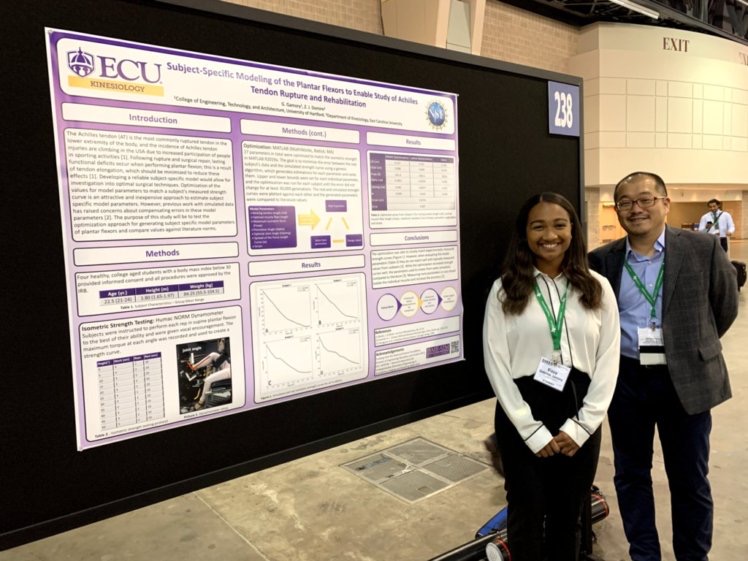 Ten students from the College spoke about their internship experience with other students at the Engineering Internship Talk event.
On Nov. 14, students from the College of Engineering, Technology, and Architecture (CETA) participated in an Engineering Internship Talk event. CETA student organizations including Biomedical Engineering Society (BMES), National Society of Black Engineers (NSBE), American Society of Civil Engineers (ASCE), American Society of Mechanical Engineers (ASME), and Institute of Transportation Engineers (ITE) collaborated to host the event as an open forum for students to discuss their recent internship experiences. Students spoke about what it took to land a good engineering job and internship, secrets to networking well, and how to master searching for opportunities.

Ryan Polk from the University of Hartford's Career Services kicked off the event to discuss how students can take advantage of University tools to research internship and job opportunities and how to make the most of their networking. After Polk presented his valuable tips, ten students from various programs in the College spoke about their recent internships to the audience.
A few students spoke about their experience at the event and how much of an impact it had for other students. 
Gabriela Gamory '21, biomedical engineering major, participated in the East Carolina University Research Experiences for Undergraduates (REU) internship program over the summer of 2019. At the event, she spoke about how she found the internship, the application process, what she learned, and what she was able to apply from her program here at UHart into her role. 
My internship tied well into the biomedical engineering program here at UHart because of the research I was doing. I focused on biomechanics research, specifically an Achilles tendon rupture. I loved being able to talk about my experience at this event to other students.
Gabriela Gamory '21, biomedical engineering major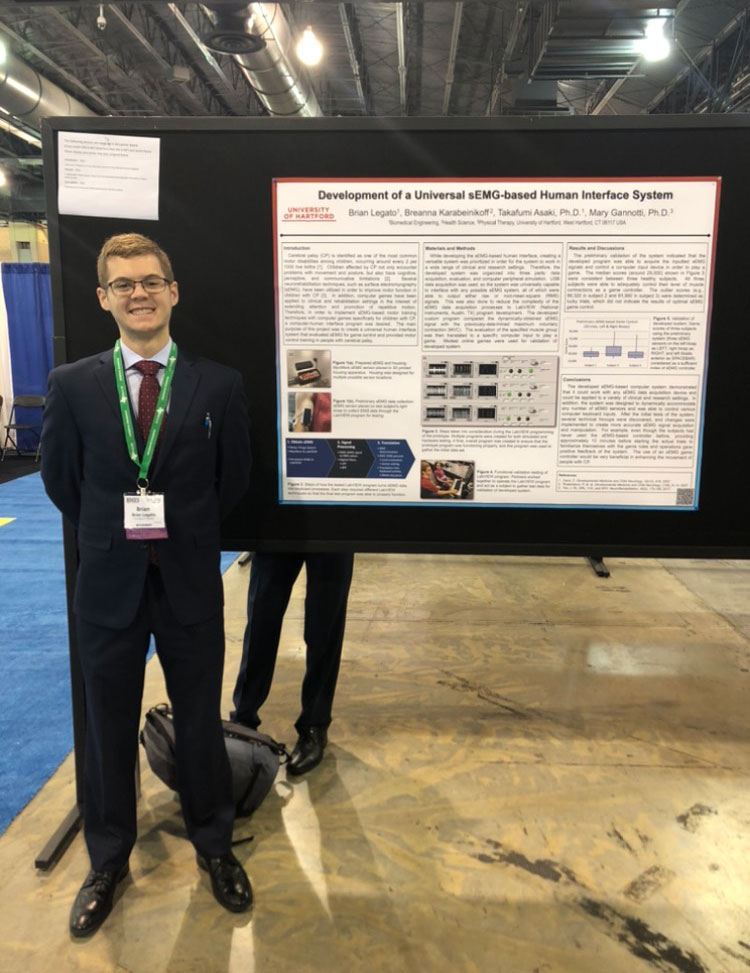 Mike Gudeczauskas '21, civil engineering major, worked as an engineering intern at Lane Construction over the summer of 2019. He spoke about his experiences at his internships, as well as some lessons learned and valuable advice. One of the points he emphasized was learning from one's mistakes. The beginning of his internship had a bit of a learning curve, but he learned greatly how to obtain quantities for different civil projects, including large highway and infrastructural.  
"The event taught me how to perform job searches and network with professionals prior to an interview," says Mike. 
Brian Legato '20, biomedical engineering major with a pre-med concentration, participated in the University of Hartford Research Experiences for Undergraduates (REU) internship program over the summer of 2019. At the event, he spoke about how he landed his internship and ways the skills he learned are benefiting him now in the classes he is taking. Brian found the event to be valuable for students looking to hear feedback from other students about their internships. 
"A lot of the programming skills that I learned I am using now in classes, and I am continuing my summer internship project as my Senior Capstone now," says Brian. 
Christopher Stauber '21, mechanical engineering major with a concentration in acoustics, worked as an engineering intern at Venture consulting the summer going into his sophomore year. At the event, he discussed how he assisted the head engineer through many interesting tasks and projects. Stauber was responsible for correcting and adjusting AUTOCAD drawings for apartments, offices, and convenience stores, as well as create MEP drawings and riser diagrams. He also designed and implemented electrical, duct work, and plumbing lines. 
"The internship tied into my program of study by using various skills learned from classes like thermodynamics and graphic communication. I thought the event overall was a very nice learning experience that also allowed me to practice my presenting skills and learn about what other types of internships my classmates were doing," says Chris. 
Great work to all the students who hosted the event and spoke about their experiences. After hearing such positive feedback, CETA clubs will be looking to host an event like this every year as new students join the College.