The College of Engineering, Technology, and Architecture (CETA) Celebrates Women in CETA Day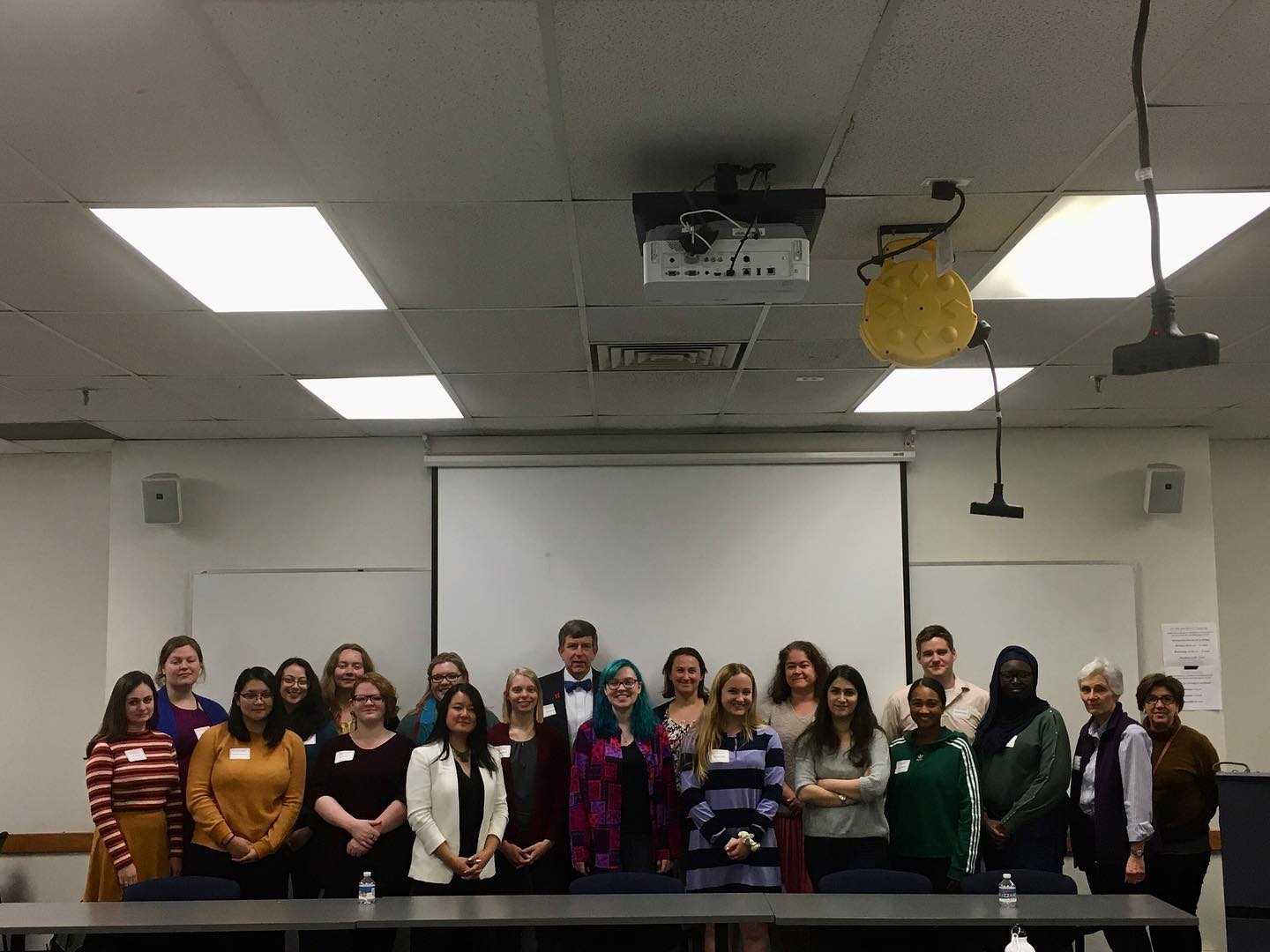 While engineering, technology, and architecture are male-dominated fields, CETA has many talented women who will be embarking on careers in these industries over the coming years as they graduate from UHart.  
On Nov. 22, the College of Engineering, Technology, and Architecture (CETA) hosted Women in CETA day. The annual day is hosted by CETA female student-run organizations, Society of Women Engineers (SWE), and Women in Architecture and Design (WAD). The event included a panel discussion from leading professionals answering questions around topics relevant for women in engineering. Panelists included Julie Chen, Adjunct Professor and Woodshop and Digital Fabrication Lab Manager at the University of Hartford, Todd Brown, Applied Assistant Professor at the University of Hartford and Male Ally, Carol Coppa '81, P'16, '17, Board of Visitor, Program Manager Transmission Projects at Eversource Energy, Rachel Goldfeder, Computational/Bioinformatics Scientist at Jackson Laboratory, and Melissa Tait, SVP of Technology & Project Management, Managing Director at Primacy. 
The event was a great opportunity for students to ask questions about a variety of topics, with a focus on finding mentors and allies in their academic and professional careers. There was also a focus on 'Nearest Neighbor Mentors', or peer mentors, and how SWE and WAD can help students to form peer mentor relationships at UHart.
Michaela Mueller '20, civil engineering
The event was a huge success with nearly 40 students in attendance. Great work to all who made the event possible. If you're interested in participating in next year's Women in CETA day as a 
UHart
 alumni, industry professional, or 
UHart
 employee, please contact us at 
cetacomm@hartford
.edu.