CETA Celebrates First-Year Students at Annual Academic Excellence Luncheon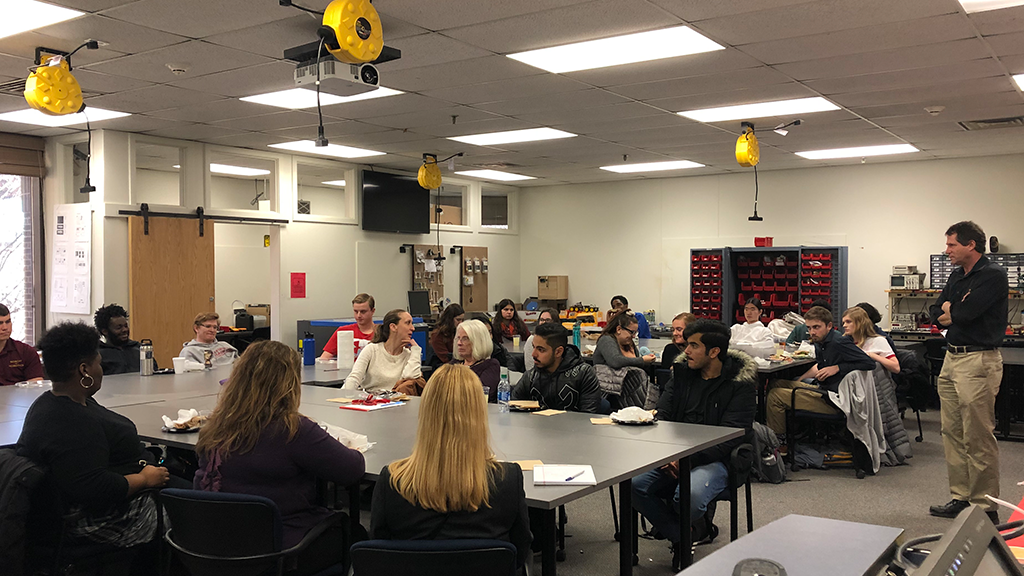 The College of Engineering, Technology, and Architecture (CETA) hosted its annual First-Year Academic Excellence Luncheon on January 30, 2020, for those who earned a 3.5 GPA or better after their first semester. 79 first-year students, out of a total of nearly 200, reached this academic achievement within the College. This is an increase of 16 students (or 25%) compared to last year and can be attributed to the highly qualified students who made up much of the incoming class, as well as the support of first-year advisors Julie Spring and Travis Karas from the Center for Student Success (CSS) and one-on-one attention and guidance provided by first-year instructors. 33 of these students were in attendance at the event.
The First-Year Academic Excellence Luncheon began so the College's Deans and student services staff could acknowledge the excellent academic performance and hard work of the first-year students. The event also allows these individuals to hear feedback from some of the best students and determine how to support them and others during their time in the College.
We want to ensure these students believe they made an excellent choice to attend UHart. Furthermore, it is critical for us to retain our best students because they will lead the way in improving our reputation, goals, mission, and enable us to increase the selectivity of our programs.
David Pines, Associate Dean for Student Support and Professor in the College of Engineering, Technology, and Architecture