Atomic Veteran Hank Bolden Returns to Hartt at the Age of 83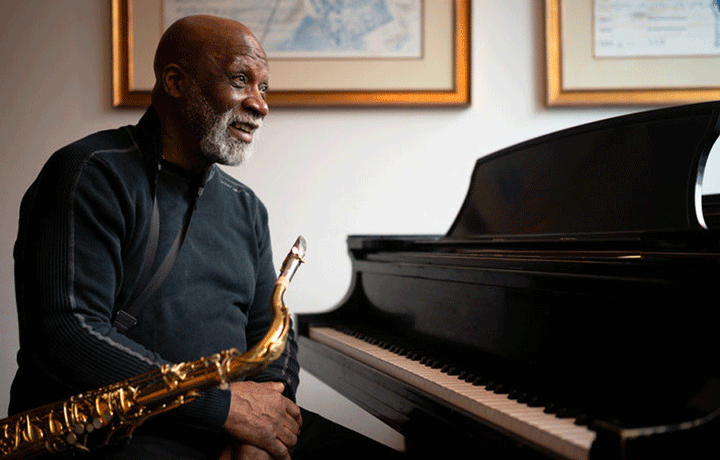 Hank Bolden may not seem like a typical undergraduate student. But this 83-year-old musician is certainly silencing any doubters. Sixty years after first enrolling in The Hartt School, Bolden is back on campus and committed to earning his degree.
Bolden is an atomic veteran, one of thousands of soliders who were exposed to secret nuclear weapons during the Cold War. That exposure lead to a variety of health problems, including cancer. It took several decades, but Bolden and his fellow soldiers were financially compensated for their illnesses. With that behind him, Bolden decided to return to Hartt.
"It was apparent to me that he is a practitioner, a musician who can do it. But he wants to come in and learn a little bit more about the nuts and bolts of music, which I think is something to be in awe of."
Professor of Jazz Saxophone Javon Jackson, Director, Jackie McLean Jazz Studies Division
Bolden recently spoke WNPR's Diane Orson about his life, including his decision to return to UHart.