Professor Enjoys Challenging His Students to Think Differently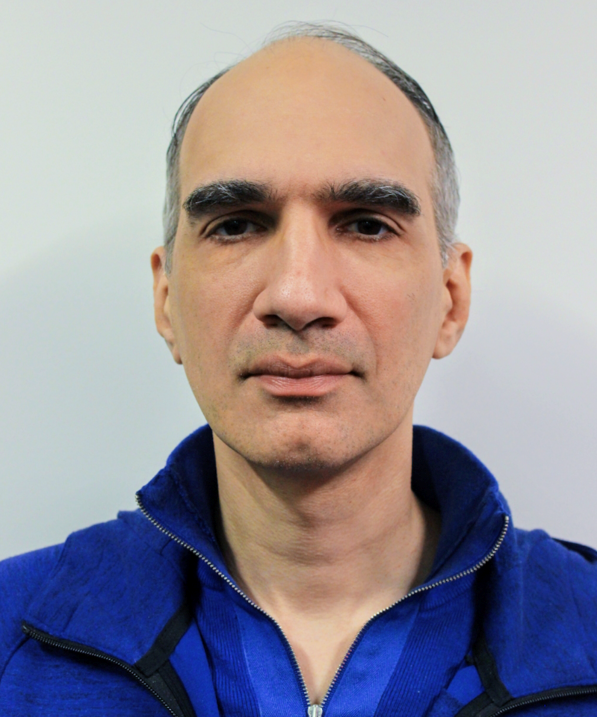 Professor of English and Modern Languages Nicholas Ealy says the interactions he's had with his students, especially those in what may be his favorite class to teach—Literature and Psychology—are the most enjoyable parts of his UHart experience.

"I purposefully choose challenging material regarding what makes us human from a psychoanalytic and literary perspective, because I know students will have a hard time with it," Ealy explains. "I also know that once they 'get it,' they will have mastered something that gets them thinking in ways they didn't know they were capable of." A first-year student returning home for Thanksgiving was told by her family that she was speaking and thinking differently, something she told Ealy that she attributed in large part to his class.

Ealy never wants there to be a "top-down" feeling in his classroom where he is the sole vessel of knowledge. "We're all in this process of learning together. I'm driving the car, but I don't want to be giving all the directions on where we're going. That's how it should be."

He says he recently learned that two students who were in that class together got matching tattoos of a mirror because they were so charged with the material they were learning. "The mirror is something we discuss in this class in relation to the myth of Narcissus and Lacan's 'Mirror Stage.' Getting a tattoo might be unique and possibly excessive for most, but that's the kind of influence I'm happy my classes have on students."

Ealy's new book, Narcissism and Selfhood in French Medieval Literature: Wounds of Desire?, looks at how five distinct literary works written in France from the 12th to the 15th centuries use the myth of Narcissus. "I chose this time period and place," he explains, "not simply because they're what I study, but because it is here that we have a culture that creates notions of romantic love that are still with us today." Ealy says he wrote the book because he's teaching these topics consistently under various guises in many of his classes.

This engaging teaching style has contributed to Ealy being named as one of the recipients of this year's College of Arts and Sciences Outstanding Faculty Award, which recognizes extraordinary achievements and outstanding contributions in the categories of teaching, scholarship, and/or service. He is also the 2020 recipient of the Roy E. Larsen Award that honors a full-time University professor for excellence in teaching and contributions to University life.
In addition, Ealy is director of the University's Humanities Center, which works to support and promote the humanities on campus by encouraging teaching, research, and learning. Each year, the Center offers a year-long honors course and seminar that generates interest from students and faculty from across the University. This year, Traversing Gender, Race, and Class is the topic led by Associate Professor of Communication Kristin Comeforo. Next year, Associate Professor of Psychology Mala Matacin will explore Lights, Camera, Activism.

Ealy's advice for first-year UHart students is to take as many classes as you can with professors who have a reputation of being challenging but fair. "Take as many classes as you can with professors who are humble in their approach to teaching and who don't claim to have all the answers. You will learn the most from them. Also, don't feel you need to succeed in everything you do here, because you won't, and that's okay."