The Arts and Healthcare Converge in this Annual Lecture
Global Perspectives on Healing Healthcare Environments: the Role of Architecture, Design, and the Arts in Creating and Supporting Health
The third Koltenuk Lecture Series in Art and Healthcare will take place virtually on Thursday April 22 at 5:00 p.m. and is co-hosted by the Hartford Art School and the College of Education, Nursing and Health Professions.
From the very beginnings of what we know today as Modern Western Medicine, the arts were understood to serve a unique role. The father of modern medicine, Hippocrates, emphasized the importance of including the arts in the healing process. He recognized that supporting our human need for beauty, inspiration, and a connection to nature lifted our spirits, and in lifting the spirits of patients, we could enhance therapeutic interventions.
Variety of form and brilliancy of color in the objects presented to patients are an actual means of recovery.
Florence Nightingale, OM, RRC, DStJ, English social reformer, statistician, and the founder of modern nursing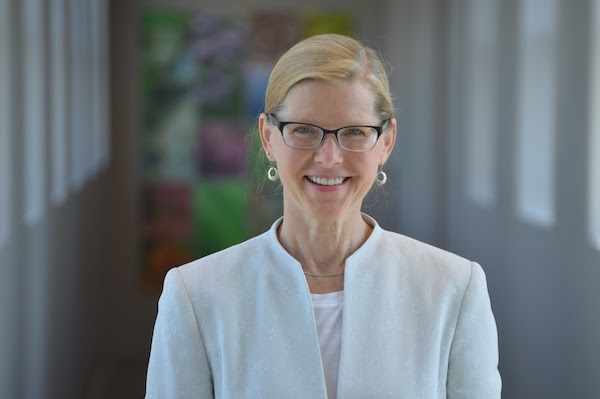 These early intuitive understandings have since been reinforced by research into the connections between healing and the environment of care. This presentation will explore these connections and share examples from healthcare settings around the world.
About our Speaker
Susan B. Frampton, Ph.D., President, Planetree International
Dr. Frampton is the President of Planetree International, a non-profit advocacy and membership organization working with a global network of healthcare provider organizations to implement comprehensive person-centered models of care. Dr. Frampton, a medical anthropologist, has authored numerous publications, including three editions of Putting Patients First, contributed to opinion pieces in The Wall Street Journal, Forbes, and the Chicago Tribune, and speaks internationally on healing healthcare environments and the rights of patients and families to be engaged in their own care and treatment decisions.
Dr. Frampton chaired the National Academy of Medicine's Scientific Advisory Panel on the Evidence Base for Patient-Centered Care and served as lead author on the resulting 2017 publication Harnessing Evidence and Experience to Change Culture.  She participated with the World Health Organization to develop their People-Centered Care platform and serves on the editorial board for the Journal of Compassionate Healthcare, the National Quality Forum's Board of Directors, and was named by HealthLeaders magazine one of 20 people who make healthcare better.