Stephen Mulready Named Dean of the Barney School of Business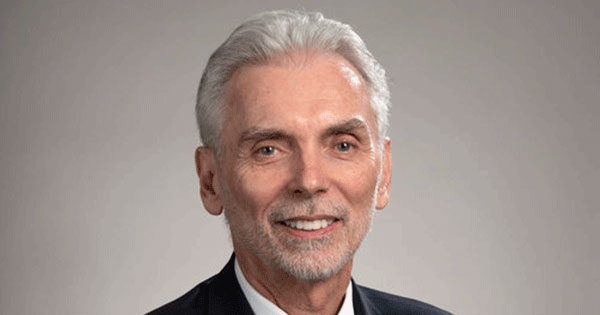 The University of Hartford has appointed Stephen M. Mulready M'77 as dean of the Barney School of Business.
Mulready has served in multiple roles at the Barney School of Business and has held the position of interim dean since last August. He is the first Barney School alumnus to hold the position.
"Stephen has been a pleasure to work with," Provost Fred Sweitzer says. "I am confident that Stephen's experience as a high-level executive, combined with his growing knowledge of higher education and his proven ability to lead, will continue to successfully propel the University and Barney School into the future."
Well known to the students, faculty, and staff of the Barney School, Mulready has served as an adjunct instructor, an executive in residence, and as a member and past chair of the Barney School Board of Visitors. He has also served on the University's Board of Regents and is a past recipient of the University's Distinguished Alumni Award.
My education from the University of Hartford and the Barney School of Business has had a deep influence throughout my career. I am pleased to continue in the role of dean and look forward to working with the faculty and staff during this extraordinary time. Together, we will offer our students an experience that will prepare them to meet the future with the tools, knowledge, and confidence that a Barney education can provide.
Stephen M. Mulready M'77 , Dean of the Barney School of Business
Mulready is a recognized insurance professional and risk management expert with extensive senior management and board level experience, a strong track record of achieving profitable financials, and a solid reputation for managing change. Most recently, he was the executive vice president and chief operating officer at Crum & Forster, a leading property and casualty company. At Crum & Forster, he was responsible for eight profit centers as well as overseeing operations, information technology, human resources, legal, business development, and marketing and communications.
He began his insurance career at Aetna, advancing to senior vice president and business leader of national commercial accounts, before moving on to become president of Orion Specialty. Mulready then moved on to Royal Sun Alliance, holding a range of positions that included president and CEO of U.S. operations. Prior to joining Crum & Forster in 2010, he was CEO of AIX Holdings, Inc.
"Stephen is a consummate professional, having achieved success and recognition in every endeavor in his professional life," UHart President Gregory Woodward says. "The critical partnership between private industry and higher education is an essential and growing component of both sectors. Dean Mulready is the perfect embodiment of these intentional efforts to prepare our students and meet the needs of industry."
In addition to his MBA from the Barney School, Mulready earned a Bachelor of Science from the University of Connecticut. He is a board of advisors member of Obsidian Insurance Holdings, a former board member of Cover-All Technologies, a public IT company that serves the P&C insurance industry, and the former director of Agri-Insurance, a Bermuda-based insurance company.
Mulready's civic affiliations include serving as board president of the Greater Hartford Arts Council from 2008 to 2010; and former board member of Jubilee House, the Hartford Symphony, and St. Augustine School. He resides in Wethersfield with his wife, Ann Marie.