UHart Hosts Hartford Promise Scholar Day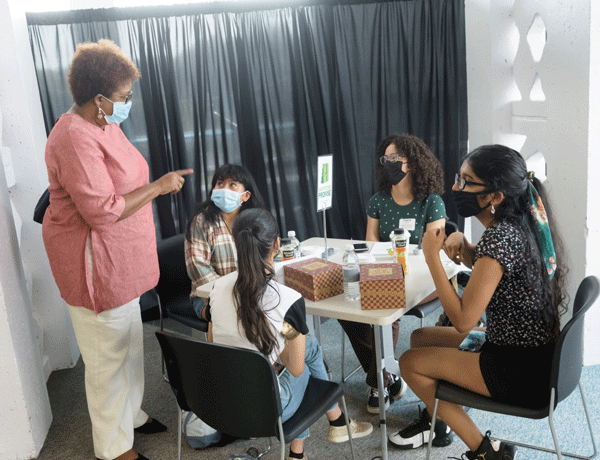 The University of Hartford, a member of the Connecticut Conference of Independent Colleges, hosted Hartford Promise Scholar Day on Thursday, August 12, on the University of Hartford campus. 
Hartford Promise Scholar Day gives high school students pursuing higher education in the fall the chance to hear and learn first-hand about the college experience. Hartford Promise Scholars are a diverse group of area high school students who will be attending colleges and universities across the country and in a variety of academic majors. Many will be first generation college students.
The event included small group workshops, discussions, and speakers from the independent college community. 
The University of Hartford is honored to host this annual event. It's a great way to introduce recent high school graduates to the experience of being on a college campus and take away some of nerves that go with this educational transition.
Christine Grant, Executive Director of Diversity and Community Engagement
About the Hartford Promise Scholarship
 The Hartford Promise Scholarship is available to high school students who:
Attend a Hartford public high school continuously since 9th grade
​Are a Hartford resident throughout high school
Have a 93% or better cumulative attendance record during high school
​Have a 3.0 cumulative GPA or better on a 4.0 scale in high school