CETA Dean Interviewed on CBIA Podcast to Promote Partnership with Hartford Steam Boiler for UHart's Hursey Center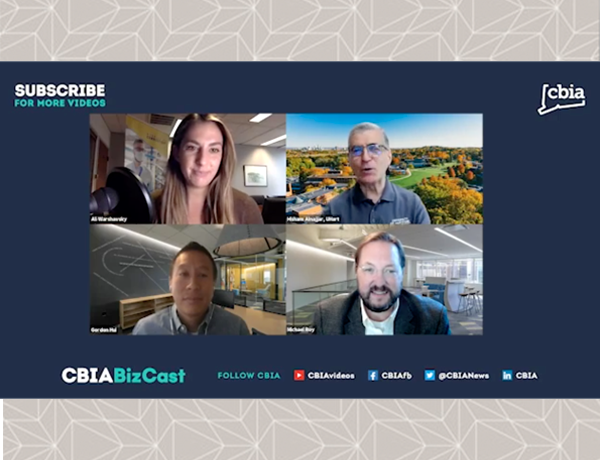 Hisham Alnajjar, dean of the College of Engineering, Technology, and Architecture (CETA) at the University of Hartford was featured on a recent Connecticut Business & Industry Association (CBIA) Bizcast Podcast episode to promote the College's partnership with Hartford Steam Boiler.

This ongoing partnership has led to the exciting development of a dedicated space in the Hursey Center for our growing engineering and technology programs. The Hartford Steam Boiler Internet of Things (IoT) Laboratory, located on the third floor of the Center, prepares students for rewarding careers impacting Industry 4.0, a growing movement of modernized technology, automation, and industrial practices. Students in this space will work with smart devices and modern household appliances on coding, security building, programming, controlling, and more.

Alnajjar joined CBIA BizCast host Ali Warshavsky and Hartford Steam Boiler's Gordo Hui and Michael Roy on the podcast to explain the doors the lab will open for students.

Learn more and watch/listen to the podcast here.
This type of partnership gives us the ability to bring industry needs in front of our students and offer them new opportunities that we could not do before the Hursey Center opened. It will open the eyes of our incoming students on the possible career paths they will have in the field of engineering and technology.
Hisham Alnajjar, dean, College of Engineering, Technology, and Architecture (CETA)