Annual National Issues Forum Improves Students' Communication Skills and Understanding of National Issues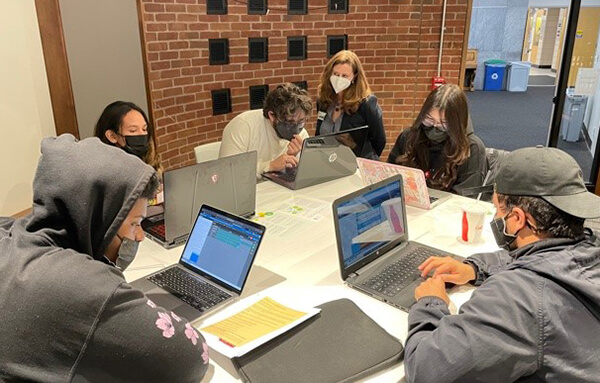 More than 30 UHart students recently participated in a National Issues Forum and Common Ground for Action (NIF/CGA) event about Climate Choices. Hillyer College Associate Professor of Communication Rebecca Townsend has hosted the forum for the last four years to help students learn invaluable information while gaining improved communication and life skills that are pertinent to success in the workforce.

Townsend explains the NIF/CGA brings people together about a common cause and encourages them to deliberate to reach common ground. "Our society needs to be able to come together to solve problems with one another; we need to see what values we have in common and realize that just because others may prioritize them differently across issues does not mean we lose those shared senses of what is meaningful to us," says Townsend. She also points out that she uses the forum as a way for students to develop an understanding of national issues especially as they affect people on the local level.  
She says the forum participants are increasing their competency in perception and listening,  developing and maintaining a constructive climate, organizing messages and events, as well as improving their delivery, facilitation, and deliberation skills. 
They gain experience helping others to express their nascent or well-developed ideas in a situation that is designed for civic growth and capacity-building.
Rebecca Townsend, Hillyer College Associate Professor of Communication
Laura Chasiguano '22, a Hillyer alumna studying criminal justice served as an event moderator and says her group had some initial disagreements but was eventually able to reach a compromise. "I was able to see different points of view and found we all could collectively agree on certain things just by conversing."

Hillyer student Lenaijah Ferguson '24 says, "Being a moderator taught me how to think outside the box and to ask more questions. The most rewarding aspect was hearing other opinions and learning more about people that I didn't know."