Hartt's own Javon Jackson Collaborates on New Album with Renowned Poet Nikki Giovanni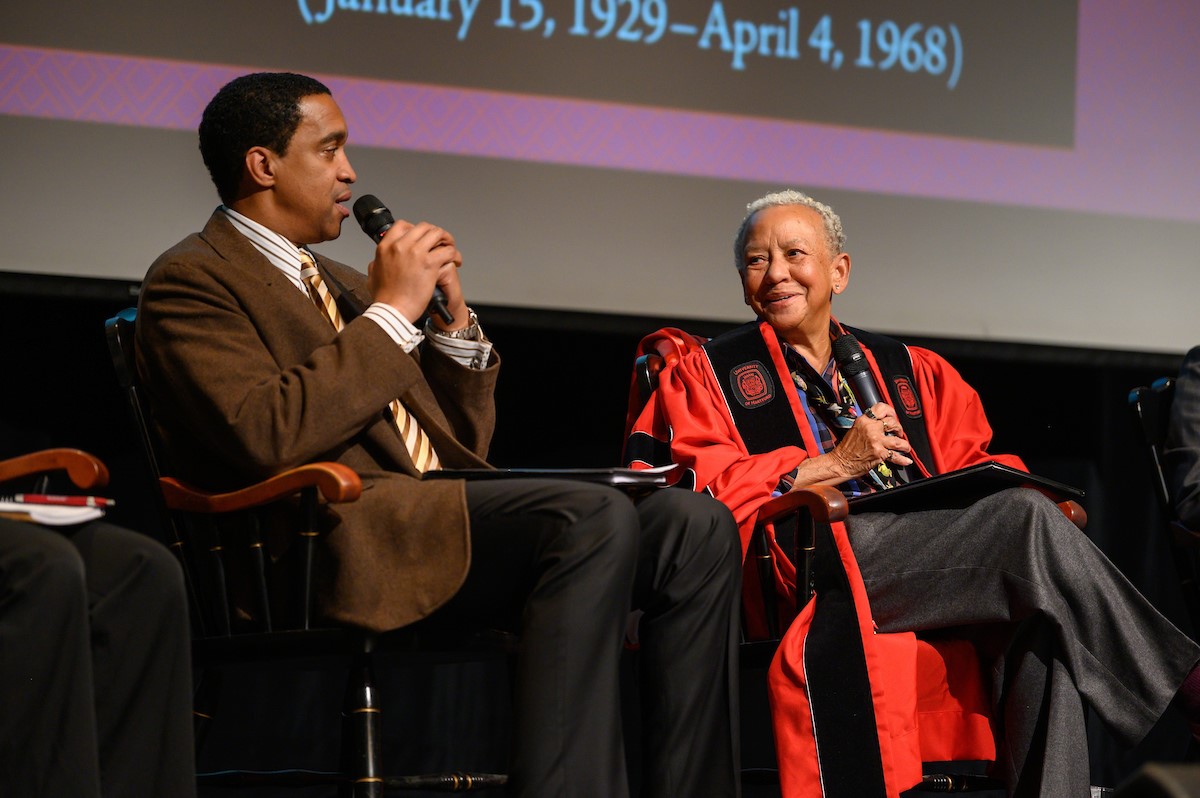 The Hartt School faculty member, Javon Jackson, a professor of Jazz Saxophone and Director of the Jackie McLean Jazz Studies Division, was recently featured on NPR for his musical works with renowned poet Nikki Giovanni.
The article celebrates Giovanni's second and newest album collaboration with Jackson titled, "The Gospel According To Nikki Giovanni," a collection of gospel hymns and spirituals set to jazz.  
Since bonding together over their connection to jazz during the University of Hartford's annual Dr. Martin Luther King Jr. Observance in 2020, the pair came full circle releasing this new album two years later during Black History Month 2022. 
Jackson is quoted in the article stating: "I was moved to tears and it was tears of say, appreciation and just respect because I'm with this person who has made her whole life's mission to be of service, and she's sitting here with me being of service, trying to support a simple, humble endeavor, I hope."