The Hartt School Presents Weeklong Festival in Honor of Centennial
The University of Hartford is proud to announce Hartt 100: Beyond the Performance—Diversity in Arts and Action later this month. 
This weeklong arts festival honors the centennial of the University's nationally acclaimed performing arts conservatory for music, dance, and theatre, The Hartt School. The festival is open to the public and will feature students, alumni, visiting artists, and professionals from the art world in concert, leading seminars, and engaging in topical discussions.

The festival runs from March 21 to 26 at various locations on the West Hartford campus, including Lincoln Theater and Millard Auditorium. It will also be available to be view virtually via Livestream.

Music lovers interested in attending can visit the Hartt Performance Calendar for specific events, event times, locations, and registration details.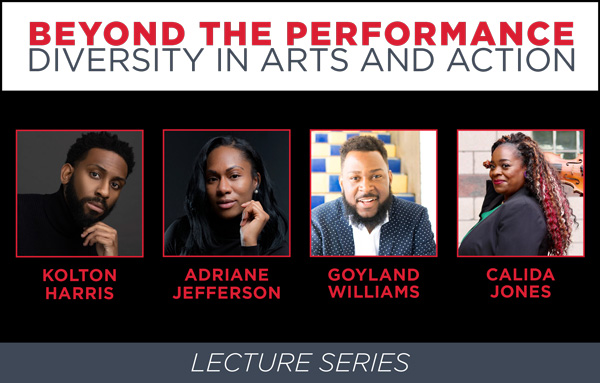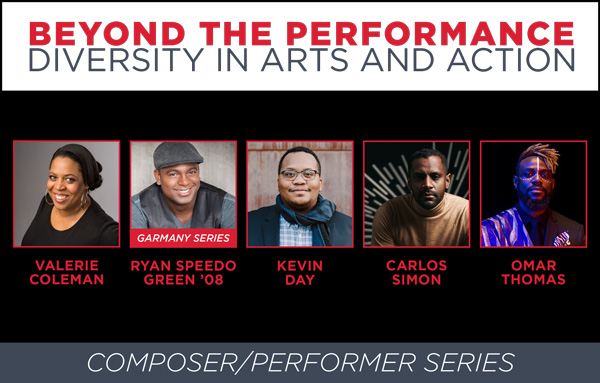 Hartt 100: Beyond the Performance falls into three categories: a Lecture Series, Composer/Performer Series, and the Garmany Chamber Music Concert.
As part of the Lecture Series, noted arts educators and administrators will be on hand to discuss such topics as the intersection of arts, policy, and community; the need for art to reflect modern times; and other intriguing issues. The series runs March 21, 22, 23 and 24, from 12:30 to 2 p.m. Speakers include Kolton Harris from the Connecticut Office of the Arts and Calida Jones, a musician and social justice advocate.

The Composer/Performer Series will feature discussions with several award-winning professionals, such as Carols Simon, composer-in-residence at the John F. Kennedy Center for the Performing Arts; Valerie Coleman, a Grammy-nominated flutist often described as a musical entrepreneur; and other notables. The series is scheduled for March 23 at 5 p.m., March 25 at 12:45 p.m. and 7:30 p.m., and March 26 at 7:30 p.m.

Also as part of this series, the University's Wind Ensemble and Symphony Band will perform at the school's Lincoln Theater on March 23 at 7:30 p.m., and the Hartt Orchestra will perform March 26 at 7:30, also at Lincoln Theater. These concerts are free, but tickets are required.

The Garmany Chamber Music Concert, featuring eminent opera singer and Hartt alumnus Ryan Speedo Green, will be held on March 24 at 7:30 p.m. in the Millard Auditorium

For those who wish to know more about conservatory's history and heritage, there is a new book called One Hundred Years of Hartt, written on behalf of the centennial by faculty member Demaris Hansen. It is available at the University bookstore and on Amazon.

Learn more about The Hartt School.