Spring Visit Experience: April 4—April 15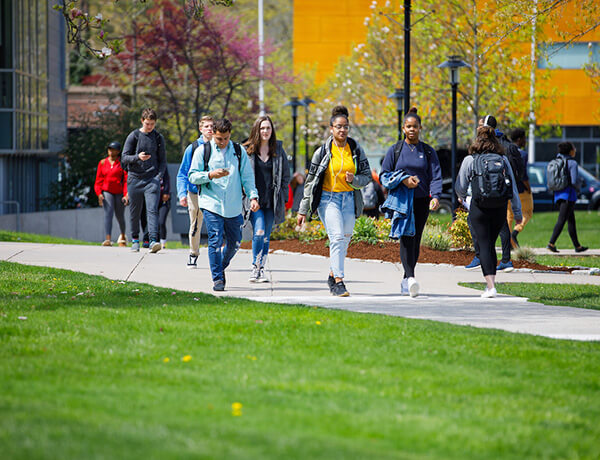 The University of Hartford is excited to announce a unique Spring Visit Experience for prospective and accepted students from April 4—April 15. Students are encouraged to visit campus and participate in guided tours, 1:1 time with admission counselors, and much more.
 
Spring is an exciting time on campus as the warmer weather nears and the scenery, the students, and the surrounding area all come alive with a flurry of activity. It's the perfect time to show students the different aspects of student life on campus.
 
Students participating in Spring Visit Experience will also be able to see first-hand the Hursey Center, our brand-new academic building that opened this fall. The Hursey Center features 60,000 sq.ft. of unique learning spaces, state-of-the-art classrooms, and high-tech laboratories for learning designed for our engineering, nursing and rehabilitation sciences programs.