Announcing Our Plan for Strategic Action—UHart Start
UHart Start: 2020-2025
Rigorous. Actionable. Sustainable. Inclusive. 
The University of Hartford stands at a pivotal juncture. Within the next five years, we will be ready to meet our promising future. But how will that future look and feel? Through careful study and far-reaching dialogue over the last number of years, the University community has identified key requirements in strategic planning, focusing on student success and a healthy and thriving University.
UHart Start is our five-year strategic action plan to transform the institution, ensure excellence, and sustain success. There are six goals, drawing on our mission, vision, values, and identity, to be completed in three phases. Significant pieces of the action plan are already in motion, with the ongoing engagement and support of many across campus.
This is where we are going. Together 
PEOPLE AND GROUPS FROM ALL OVER THE CAMPUS TALKED, LISTENED, PLANNED, ACTED, AND REFLECTED TO CONTRIBUTE TO UHART START. THIS IS, TRULY, OUR PLAN FOR STRATEGIC ACTION.
Gregory Woodward, President
Our Plan in Action: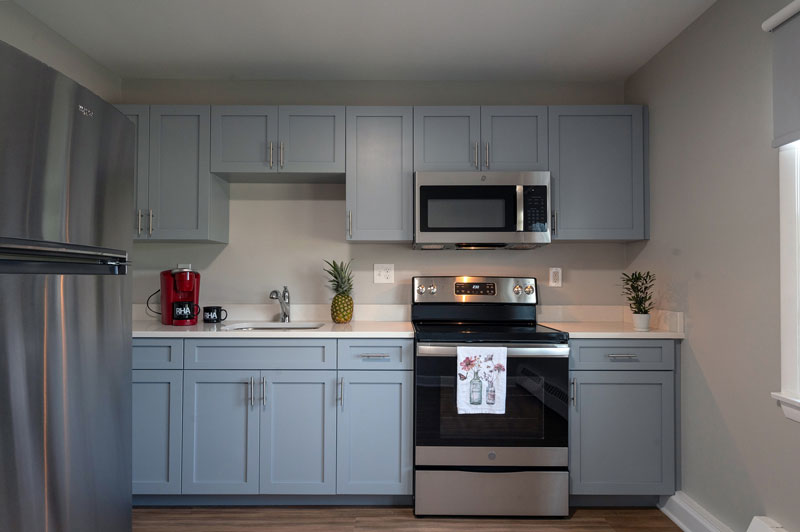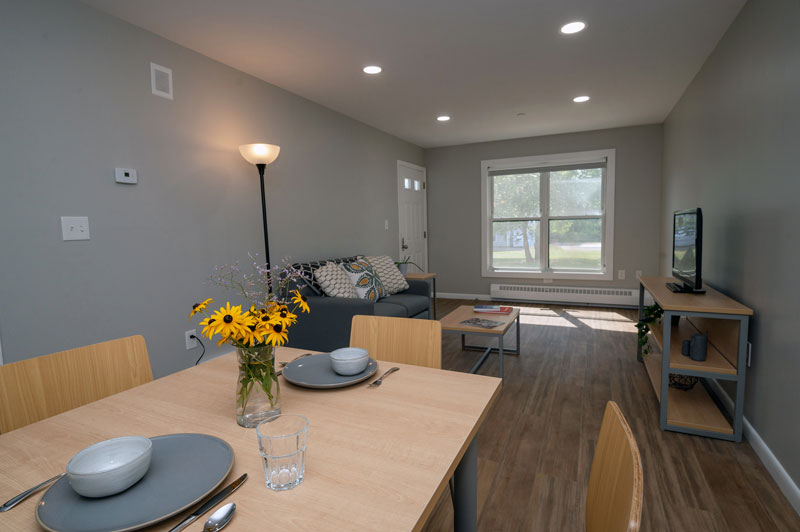 Prioritizing New Campus Life Investments
In recent years, UHart has made critical and significant investments in the academic side of campus—the Barney School of Business expansion, the labs in Dana and UT Halls, Gengras Student Union, and the Center for Student Success, and most recently and prominently, the exceptional Hursey Center for Advanced Engineering and Health Professions. These investments were undertaken with our most powerful purpose in mind—the education and success of our students. Now it is time to prioritize new investments in the residential life experiences of our students.
Village Apartments—Expected Fall 2022
Our most popular student housing option, the Villages, are home to one third (more than 850) of our residential students. When classes end in May, the University will begin a complete renovation of all seven quads, containing 207 total apartments. This $20 million renovation will include modernized plumbing, recessed lighting, upgraded bathrooms, and high-quality vinyl tile flooring throughout. Kitchens will have stainless steel appliances, quartz countertops, and new cabinetry. In addition, new living room and bedroom furniture will be installed. This renovation will also increase the number of ADA-accessible and Kosher-compliant apartments in our inventory. The project is slated to be completed by August 2022, in time for students to move back to campus this fall.
Track and Field—Expected 2023
Plans for a newly constructed track and field will begin immediately. The outdoor facility is expected to cost approximately $7.5 million and open in 2023. This facility will serve not only our student-athletes and programs, but provide access for club sports, recreation activities, and a safe walking/running location for the entire campus community. We are confident that this new resource will allow our successful track & field and cross country athletics programs continue to attract new and high-achieving students.
Campus Beautification and Residential Amenities—Immediate and Ongoing
An investment in the University's infrastructure is an investment for its future. Ensuring the quality of our full residential experience elevates opportunities for community building and engagement. We are committed to focusing on our residential facilities and amenities, including revitalizing areas of our natural campus landscape; transitioning campus energy usage to more green alternatives; completing renovations to lobbies, laundry, study, and social spaces in the quad residence halls; and creating intentional outdoor gathering and event spaces at the pond, fire pits, river, and Konover Campus Center. Additional lighting and security initiatives will also be implemented. These projects are estimated at $10 million—many will begin this summer!
Our Strategic Vision Realized. 
These investments are just the beginning. Our UHart community, comprised of talented and passionate individuals, will help make this plan a success for our future and our students. And like our impressive students, UHart will continue to evolve, advance, and innovate.  

It is an exciting time for the University of Hartford.