CETA's Dr. Song Wang Awarded Greenberg Junior Faculty Research Grant for Outstanding Research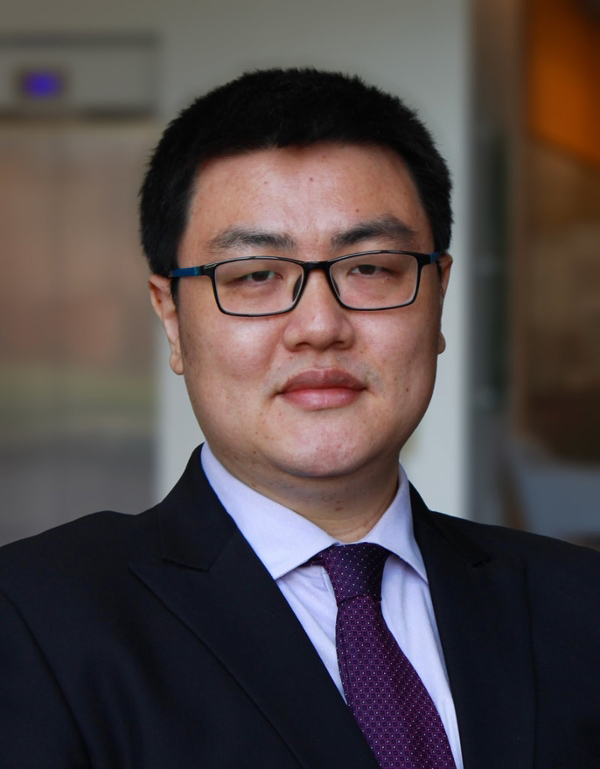 Song Wang, PhD, is an assistant professor for the Civil, Environmental, and Biomedical Engineering Department with the College of Engineering, Technology, and Architecture (CETA). He was recently awarded the Greenberg Junior Faculty Research Grant to help support his research involving "Sustainability and Durability of Epoxy Adhesive Subjected to Severe Environmental Conditions."
Wang started working at the University of Hartford in August of 2021. Before joining CETA, he was a Teaching Assistant Professor at Georgia Southern University. When asked about what inspired him to pursue teaching, Wang stated that "The younger generation is our future and we, as educators, have a broader impact on them. I want students to be independent learners, critical thinkers, and strong problem-solvers."
When he discovered UHart, he immediately appreciated the small class sizes because it allowed him to know students on a more interactive level. "I work as an advocate, not a teacher," Wang stated. "We have a responsibility to build student skills. Students may not remember everything they learned in college, but as long as they have foundational professional skills, they can overcome any type of problem."
The small class setting offered Wang the opportunity to make engineering more fun because his students could collaborate and explore the field in a more personalized setting.
"The younger generation is our future and we, as educators, have a broader impact on them. I want students to be independent learners, critical thinkers, and strong problem-solvers."
Dr. Song Wang, Assistant Professor of Civil, Environmental, and Biomedical Engineering, CETA
Alongside teaching, Wang started researching the durability of fiber-reinforced polymer (FRP) and its application in reinforcing and repairing concrete and steel structures. FRP possesses a high strength-to-weight ratio and high corrosion resistance.
Wang was awarded the Greenberg Junior Faculty Research Grant due to the transformative impacts his future research may have on concrete sustainability. For new constructions, no temporary formwork is needed if using prefabricated FRP tubes or panels. This can greatly mitigate construction time and labor costs. For existing structures, FRP sheets are easy to install onto the damaged areas to protect and reinforce the structures. He hopes that his research can help improve bridge longevity in Connecticut. 
While there is research supporting that FRP is great as a short-term construction material, Wang wants to determine its long-term effectiveness by understanding the debonding between FRP and applied surfaces in various weather conditions like Connecticut's low temperatures and freeze/thaw cycles. Additionally, the technology is still fairly new and expensive. Wang intends to discover "Green" FRP materials that utilize bio-based or recycled fibers and resins to make FRP more accessible and environmentally conscious.
As Wang continues his studies, he welcomes feedback from industry professionals and colleagues to help guide his future research.