Industry Leader Propels Aerospace Students with $100k Scholarship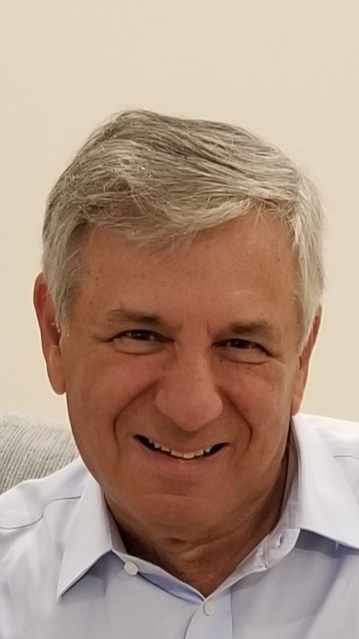 A local manufacturing innovator has established the first aerospace engineering scholarship at the University of Hartford with a generous $100,000 gift, hoping to provide more students with opportunities for the in-demand field.
Gary Greenberg, previous president of Birken Manufacturing (now Enjet Aero), learned of UHart's aerospace program—the only one in the state—and wanted to support students who will soon enter the industry. UHart sits conveniently at the center of Aerospace Alley, a hub of aerospace firms in Connecticut.
The University's College of Engineering, Technology, and Architecture (CETA) established Connecticut's first aerospace engineering program to lead students through hands-on experience in aeroacoustics and noise strategies, vertical take-off, landing systems like drones or helicopters, and aircraft engine research.
Greenberg is an aerospace manufacturing professional who took over his family's company, Birken Manufacturing. He worked with his sister, brother, and father to make engine parts for industry leaders like Rolls Royce, Pratt & Whitney, and GE. In fact, the three companies stayed loyal to Birken Manufacturing for the entirety of its operations, attesting to the craftsmanship and strong reputation of the business.
When asked how aerospace manufacturing changed from when he first entered the industry, he shared, "Technology has made operations more efficient. When we first started, we had 10 to 12 drill presses operated by people, making it hard to regulate consistency. Now, we have CNC machinery that is manufactured in three dimensions. Computers can reach thousandths of an inch, reducing the amount of labor and improving quality."
Manufacturing is an exciting field and offers job security. I already see the industry shifting its focus to explore environmental issues that navigate jet aircraft and fuel efficiency alternatives."
Gary Greenberg, Previous President of Birken Manufacturing
Greenberg advised interested students to consider a future in engineering thanks to the optimistic career outlook. He hopes that this scholarship will provide students with the opportunity to explore the field, especially if they are on the fence due to financial constraints. Given that a family member who immigrated to America first built Birken Manufacturing, he is especially passionate about encouraging first-generation students to make an impact in their chosen fields.
He went on to explain how today's engineering professionals must have technical skills to learn how and why to operate a CNC machine, how long to run programs, and how to think three-dimensionally.
Paul Slaboch, director of CETA's aerospace engineering program, says UHart teaches students how to do exactly that.
"Our students learn how to create the designs for full aircraft systems, drones, compressor blades, and turbine blades. Students will finish the semester with a design-build-fly (DBF) capstone project that requires them to build their own remotely piloted vehicles," Slaboch explained.  
"Aerospace engineering is a versatile degree, and graduates are able to work at various companies specialized in manufacturing, airframe design, engine design, and OEM manufacturing." 
Greenberg's contribution will enable students to experience intentional small classroom instruction, access work in the industry, and receive a quality-oriented educational experience. He looks forward to seeing the paths they take.
"If someone wants something bad enough, they can achieve it," he says.