First Accepted Student Day Welcomes 1,000 People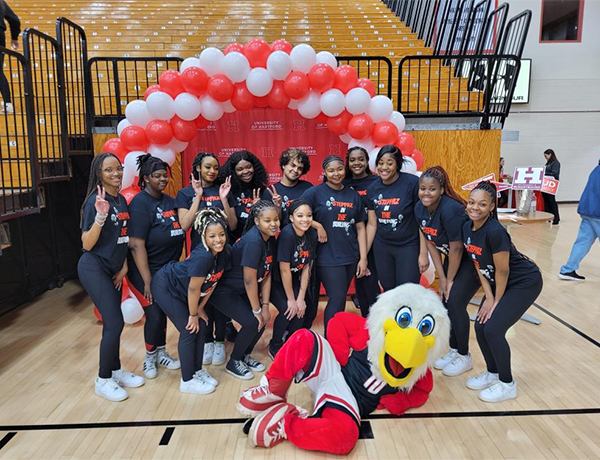 The University of Hartford welcomed over 1,000 people to its first of two Accepted Student Days on April 1. A little rain didn't damper the excitement, with palpable energy coming from the bleachers in the Sports Center at the Welcome Program for two full sessions.
Throughout the day, accepted students and their families had the opportunity to interact with future classmates, UHart's seven different schools and colleges, and representatives from various departments and support services throughout campus.
Guests were also treated to a performance from Steppaz, a UHart dance and step club. With special guest and mascot Howie the Hawk, students and families were able to capture the memories of the day at pop-up photo stops.
With guests from as far away as California, the crowd represented students who are considering UHart as their home for the next fours years, as well as those who are already committed and will be joining us this fall. All in attendance enjoyed a day that was a true celebration of the next steps in their educational journey.
UHart will host one more Accepted Student Day on Sunday, April 16. Accepted students are encouraged to register and attend to have the opportunity to celebrate their future at UHart. More information, and registration information can be found at hartford.edu/myday.