CETA Design Expo Showcases Student Innovations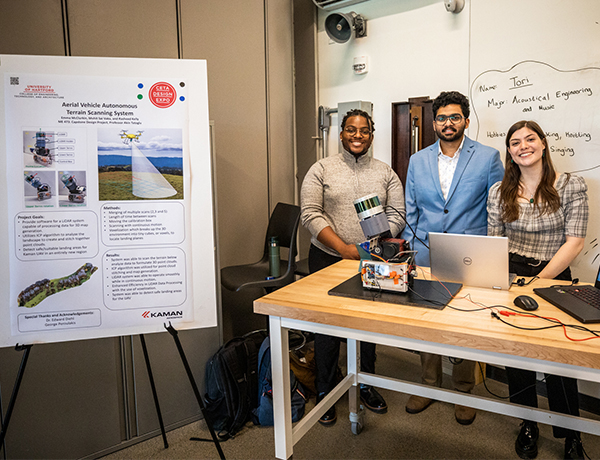 The Hursey Center was filled with support from families and industry professionals as students from the College of Engineering, Technology, and Architecture (CETA) presented at the Spring 2023 CETA Design Expo on Friday, April 28.
The design expo is a biannual event hosted at the end of each semester, with students presenting innovative projects intended to help others or solve a particular problem. Freshmen present after their first semester in the fall, sophomores present at the end of their second year in the spring, and seniors present their Capstone design projects in the spring or fall.
The design expo provides students with a realistic product-pitching experience. Teams are expected to not only design and create prototypes of their inventions, but also present their ideas the same way industry professionals do.
At this spring's gathering, guests saw 54 different projects, including glasses that translate text into different languages, a helmet that can detect concussion-causing hits to the head during sports games, and a miniature vehicle driven by a humanoid robot.
It's all about seeing how students and their projects can improve people's lives," said Hisham Alnajjar, CETA dean. "We're showcasing all engineering disciplines, and it's also a chance to give feedback. It's fun to see first- and second-year students with their projects because it's unique to be designing projects that early in their college career."
Dr. Hisham Alnajjar, Dean, CETA
Freshmen and sophomores kicked off this semester's day of innovation at 9 a.m., sharing unique projects ranging from an automated pet feeder to a health tracking and monitoring system. Each project team was evaluated based on the following criteria:
Performance: Successful task completion.
Creativity: How creative is the final product?
Level of Difficulty: How complex is the product?
Experimental Verification: Was the product performance evaluated according to a set of criteria?
Presentation:
Poster: Is the project goal clearly illustrated?
Oral: Are students well-rehearsed/prepared?
We would like to congratulate the following freshmen and sophomore winning teams:
FRESHMEN
Smart Thermostat for Cars (E3)
Mohammad Almarri
Gian Samuel
Floor Detector (E4)
Natanya Bispham
Ravin Hood
Meaghan Shaw
  
SOPHOMORES
Solar 360 (SO14)
Jackson Cunningham
Fredrick Marshall
Nicolas Viera
Translation Glasses (SO4)
Connor Yorski
Marlina Voker
Hamad Ali
Snow Shield (SO7)
Nicolas Meneses
Vanden Haviland
George Stephenson
Be Seen, Be Safe Braking (SO13)
Madeline Adam
Abdullah Alazemi
Ian Anderson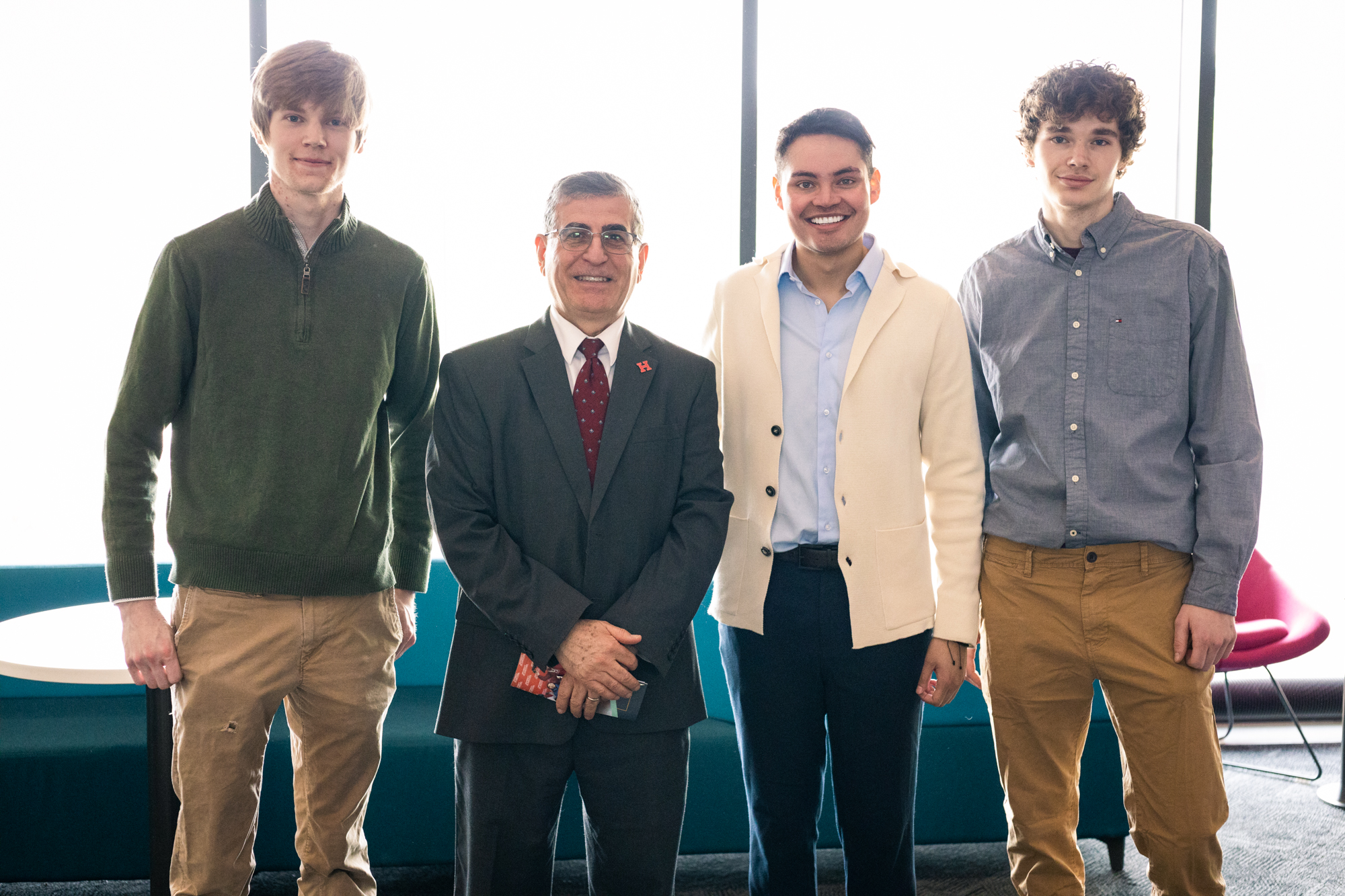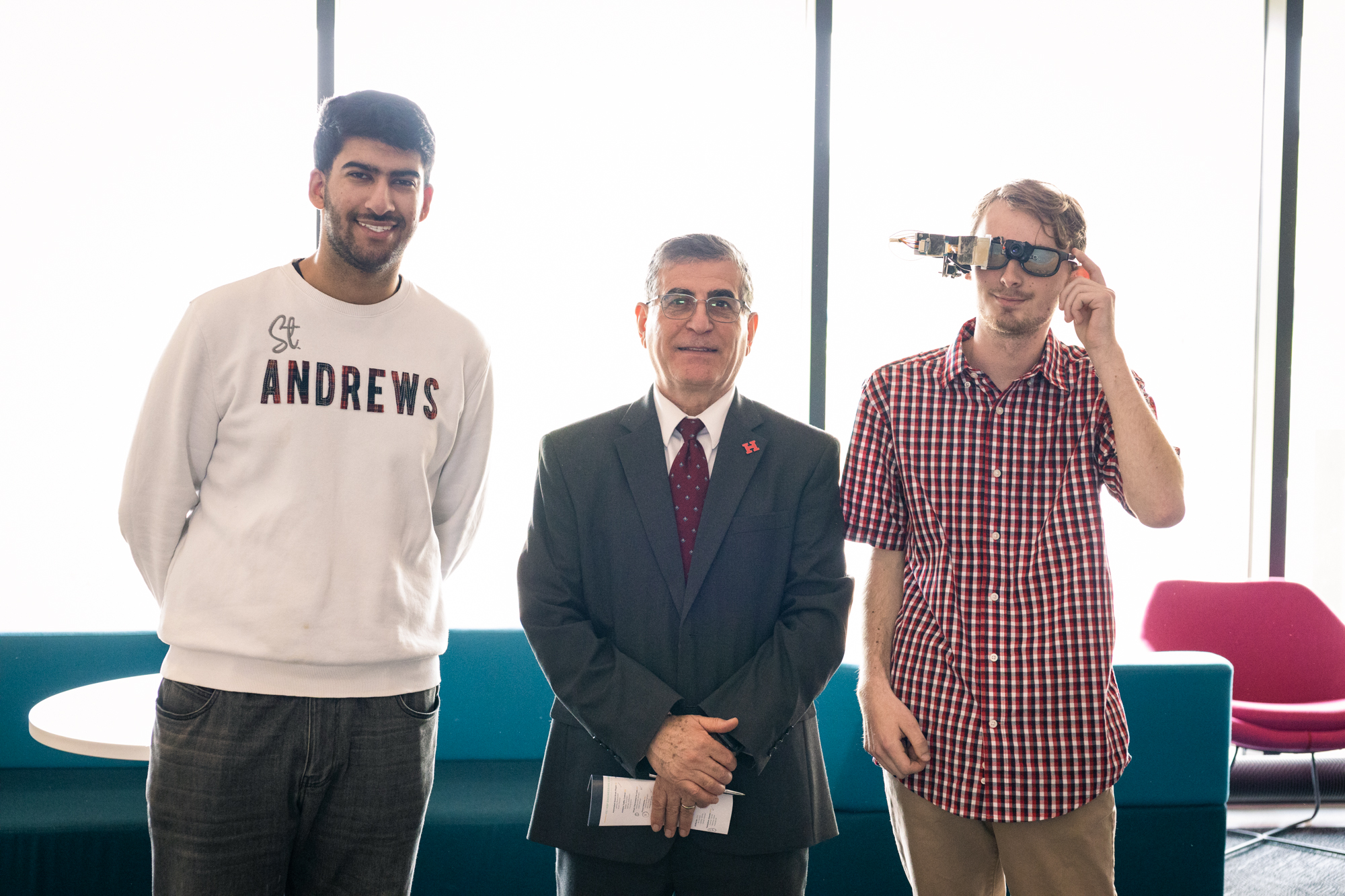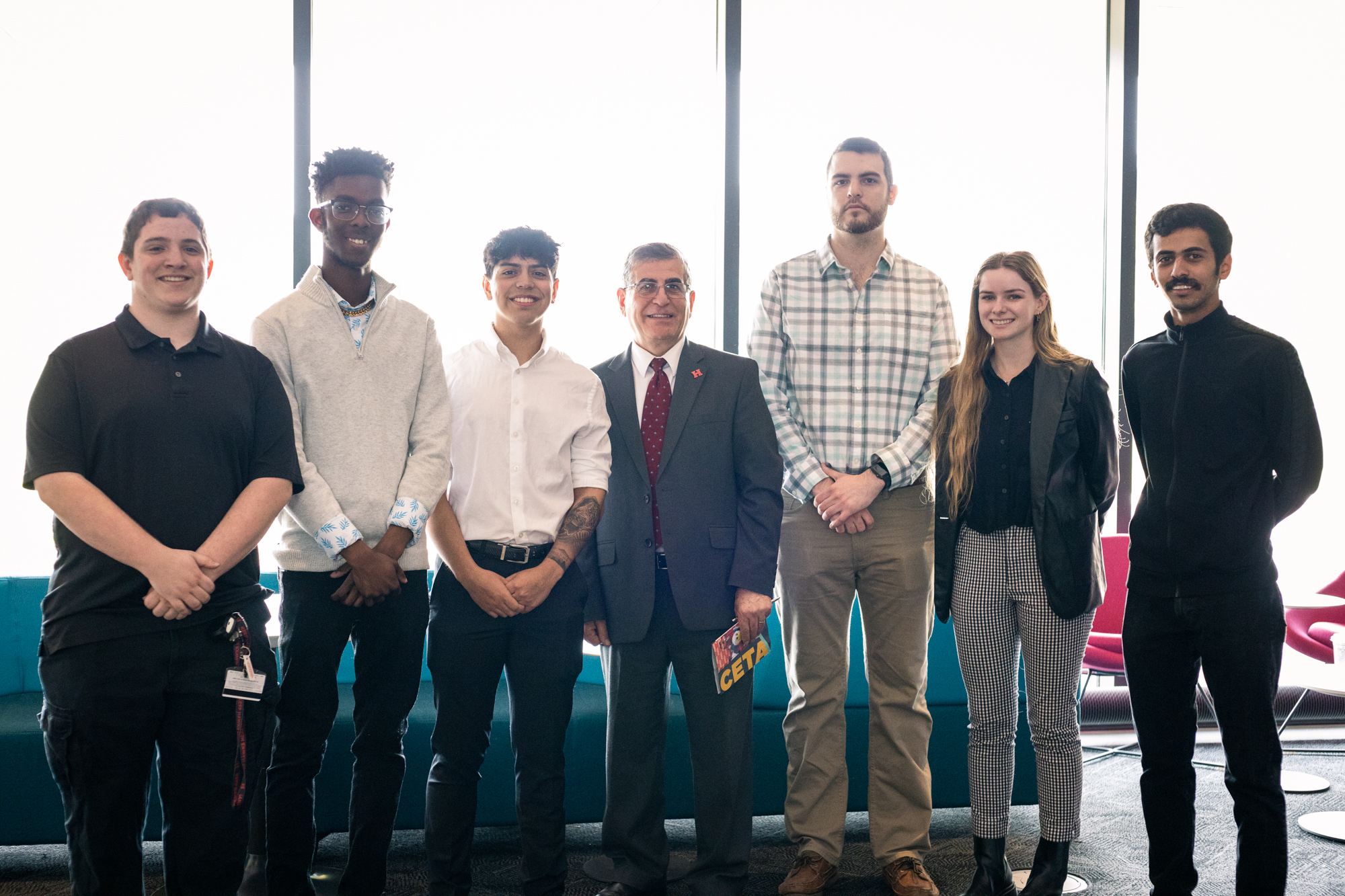 The senior presentations began at 12:30 p.m. and included works from architecture, engineering, and engineering technology majors. A Shark Tank-style session was held for finalists, where each team gave a three-minute presentation to attendees about their project.
We would like to congratulate the following senior winning teams:
SENIORS
HART (Self Driving Humanoid) (S18)
Jordaine Wisdom
Ethan Sharpe
James Robinson
Phoenix Community Center (S49)
Robb Elementary School (S41)
VOBAC (S8)
Sebastian Arreola
Sharai Baltimore
Hailey Marcello
Matthew Sirois 
3-D Printed Microfluidic Platform for the Electrochemical Detection of Pancreatic Cancer Biomarkers (S22)
Brennen Pelczarski
Kurt Schalper 
Cross Corner Vane Brushing Wear (S28)
Eli Freilich
Jacob Brecciaroli
RC Minesweeper (S17)
Vincent Cavalli
John Pereira
Nico Ramirez-Ocone
Michael Witczak
CETA would like to thank the faculty, staff, families, and sponsors for supporting the hard work of our students. We would also like to extend a thank you to the alumni who attended the alumni reception.