President Joe Biden Speaks at UHart for Summit Event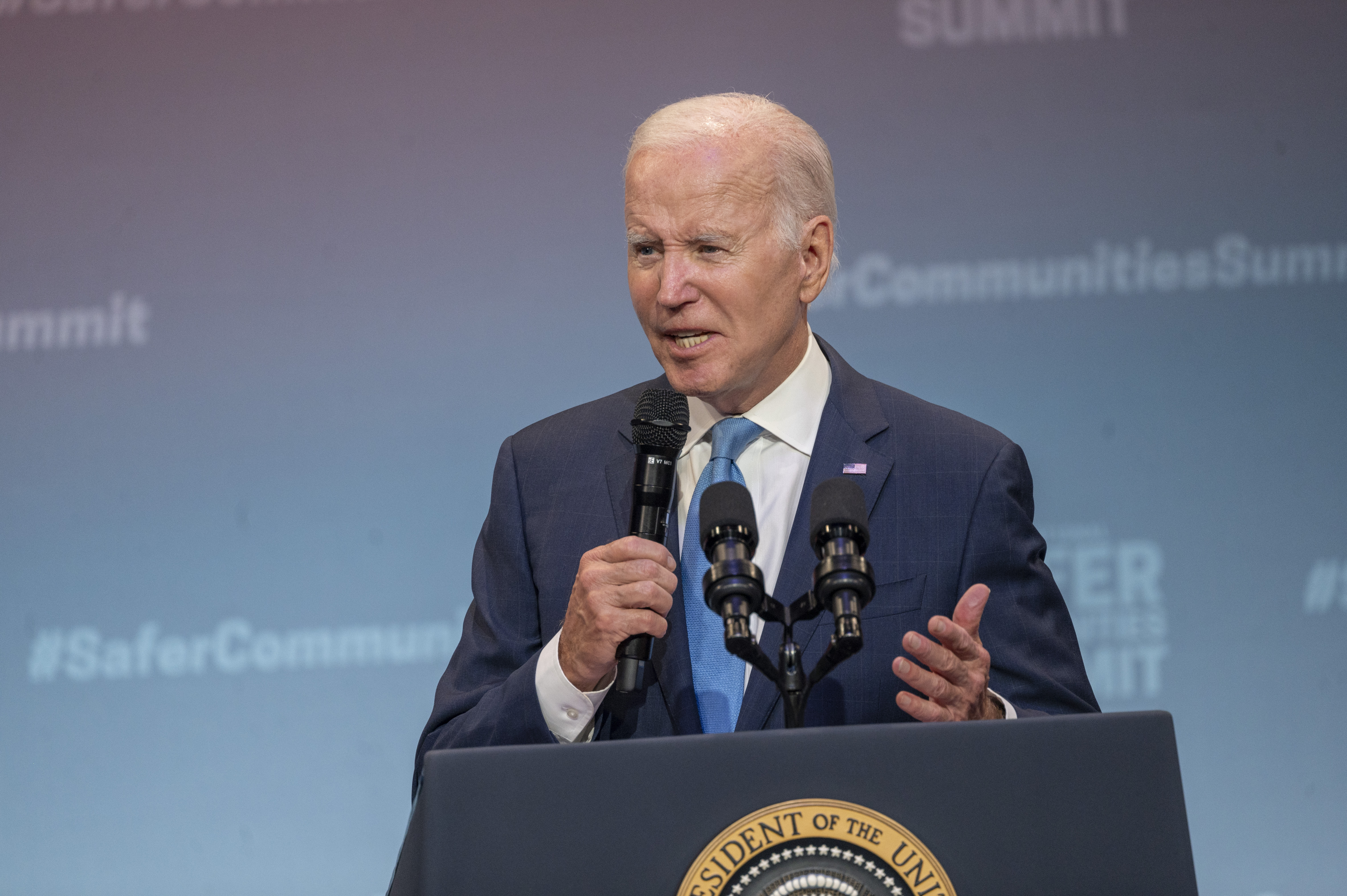 President Joe Biden addressed gun safety legislation in a packed Lincoln Theater at the University of Hartford June 16, as a crowd of nearly 700 people—including legislators from across the country—convened for an all-day summit.
U.S. Senator Chris Murphy spearheaded The National Safer Communities Summit and selected UHart as the location for the event, which featured panel discussions, keynote speeches, and an address from Biden. The program, also sponsored by U.S. Senator Richard Blumenthal and Everytown for Gun Safety, celebrated the first anniversary of the passage of the Bipartisan Safer Communities Act (BSCA). BSCA is the first significant federal gun safety legislation signed into law in nearly 30 years. (National and local media were present to cover the event. See news with The Hartford Courant, Hearst CT Media, NBC CT, Fox 61, News 8, Channel 3, the New York Times, USA Today, and CNN.)
This is the second sitting president to visit UHart, as President Barack Obama spoke on campus in 2013 on reducing gun violence.
Biden, who was introduced by four young adults affected by gun violence, praised audience members for creating a powerful movement and sharing their stories along the way. 
"Some of you in this room have turned your pain into purpose, your loss into determination, and your anger into commitment," Biden told guests.
He expressed admiration for Connecticut's delegation and members' commitment to gun reform, especially given the Sandy Hook school shooting in Connecticut in 2012.
"I don't know how many times I've met people across the country who shake my hand and say they're worried there will be a shooting near where they live," Biden continued. "But I'm optimistic about leaders like Senator Murphy."
Survivors and family members of those who've died from gun violence were among the passionate and eager attendees. Nelba Márquez-Greene '97 took to the stage to share her family's story in the years that have passed since her daughter, Ana Grace, died at Sandy Hook—a vastly different experience from her last time on the UHart stage to perform "Ode to Joy" on the piccolo as a music student at The Hartt School.
"Now, my 'Ode to Joy' to gun violence prevention is a community that lifts survivors," she said, adding, "Ending gun violence is a moral imperative and a winnable issue."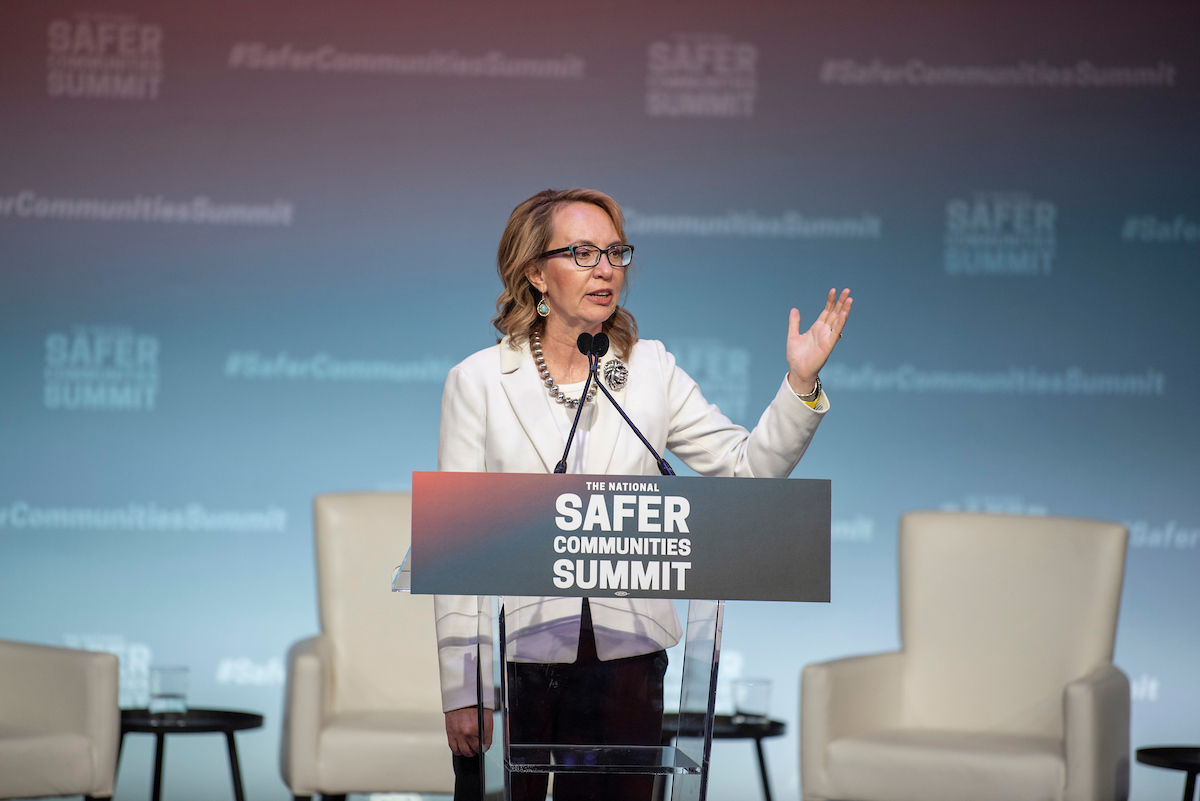 Additional keynote addresses came from Secretary of Education Miguel Cardona, Minnesota Attorney General Keith Ellison, and former Congresswoman Gabrielle Giffords, with panel discussions featuring Rep. Lucy McBath, Kansas City Mayor Quinton Lucas, gun violence survivors, and other leaders in the gun safety movement. Murphy described the growing strength of the group present for the summit, and supporters in Connecticut and beyond.
"This summit is a small show of this movement's collective power," he said.
While Murphy touted recently passed legislation in Connecticut and last year's BSCA, he said a recent moment showed why it was all necessary. As he met with children in the community, they talked about learning the difference between the sounds of fireworks and gunshots.
"And a little girl said, sort of to herself, 'I shouldn't need to know the difference,'" Murphy recalled.
Keynote speakers and panelists also discussed community and school efforts to keep residents and children safe, grant funding, mental health supports, and much more throughout the day.
UHart Acting President Stephen Mulready noted this was a historic day for UHart, and expressed gratitude to Chris Murphy for selecting the University as the summit's location.
"It was a fantastic event that was well executed and garnered praise from attendees from around the country," Mulready said. "Thank you to so many of our team members across divisions and departments that pulled together to make this happen."