Neal Katyal to Speak on Affirmative Action in Oct. 3 Rogow Lecture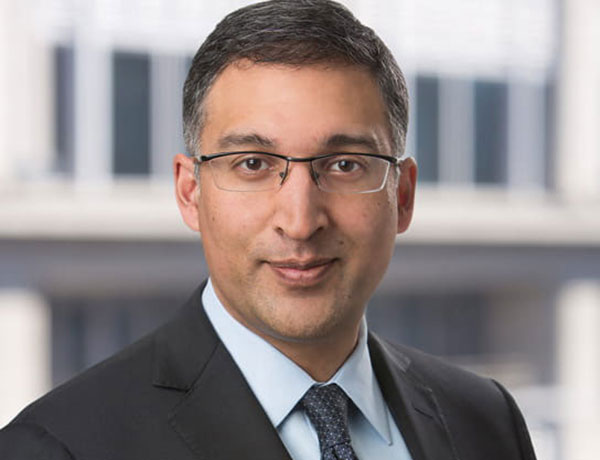 Neal Katyal—a prominent lawyer, scholar, and national news commentator who has argued dozens of cases before the Supreme Court—will speak at the University of Hartford about the recent affirmative action ruling and its monumental impact.
The University is presenting "What's Next: Unpacking the Supreme Court Ruling on Affirmative Action with Neal Katyal" as this fall's Rogow Distinguished Visiting Lecturer Program through UHart's Office of Diversity, Equity, and Community. The program is set for Oct. 3 at 5:30 p.m. in Wilde Auditorium on campus.
At this time, in-person tickets are sold out. Register now to watch virtually or be placed on a waiting list to attend in person, should tickets become available.
After Katyal's lecture, Jilda Aliotta, associate professor of politics, economics, and international studies at UHart, will host a conversation with Katyal and moderate a Q&A with the audience. Katyal is expected to speak on changes to the collegiate admissions process; effects on higher education diversity, equity, and inclusion initiatives; and the overall influence this major ruling will have on society.  
"We are at a pivotal moment in higher education following the Supreme Court ruling on Affirmative Action. It's an honor to welcome Attorney Katyal to hear his insights on this ruling, and engage in a very important dialogue, to further learn how this may impact students across the country. UHart is pleased to host a speaker of such stature to discuss this topic," says Christine Grant, assistant vice president for Diversity, Equity, and Community Engagement at UHart.
Katyal currently runs one of the world's largest Supreme Court practices, Hogan Lovells, in a role formerly held by now-Chief Justice John Roberts. He's also taught as a law professor for more than two decades at Georgetown University Law Center, and serves as faculty chair of the school's Institute for Constitutional Advocacy and Protection. In the past, he taught as a visiting law professor at Yale and Harvard.
Previously, Katyal served as acting solicitor general of the United States under President Barack Obama, representing the federal government for appellate matters before the U.S. Supreme Court and the Courts of Appeals across the country.
Katyal focuses on democracy protection, the Supreme Court, constitutional law, criminal law, intellectual property and blockchain technology in his law practice.
He is a frequent contributor to MSNBC and the New York Times, has been named one of GQ's Men of the Year, and has appeared on virtually every major American news program, as well as Showtime's Billions and Netflix's House of Cards (where he played himself).
As the Rogow series works to bring celebrated authors, journalists, historians, academics, and artists to the Greater Hartford area, the University is fulfilling an important responsibility to serve the larger community. 
Programming provides a springboard and guide to help us to think beyond who and what we are, Grant says.
The Rogow Distinguished Lecturer Series will also sponsor the spring 2024 DEI Lecture Series scheduled for April 9 featuring attorney Mary Ziegler, a leading authority on legal history of reproductive debates.