Hartford Events and Activities Team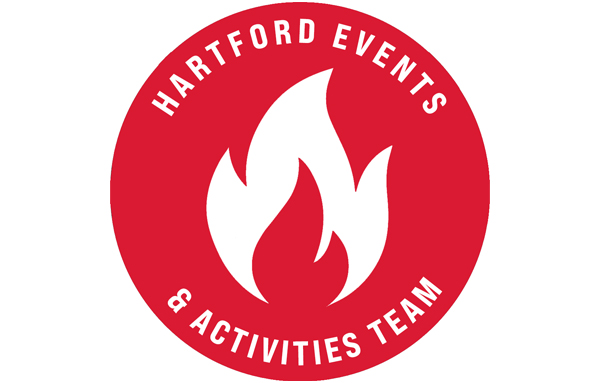 Getting students involved at UHart!
The Hartford Events and Activities Team (The HEAT) is a student-run organization responsible for planning and implementing diverse activities to enhance the education, social, and recreational environment at the University of Hartford. The HEAT is also part of The Office of Student Engagement and Inclusion.
Contact Us
Email: theheat@hartford.edu
Instagram: @heatuhart
Twitter: heatuhart

Office location: Gengras Student Union 152
Phone: 860.768.4915
Featured HEAT Programs
Fall Fest
Winter Fest
Spring Fest
Students are encouraged to attend HEAT weekly meetings so that they can participate in event planning for all events. We also encourage students to submit general ideas using our feedback form for all event. We use this form to continue to provide students with new experiences throughout their time at the university.
Want to become a member of The HEAT?
You can become a member of this fun committee that plans and publicizes a wide array of student programs each semester such as crafting events, off campus adventures and more! Students interested in joining the executive board committee must volunteer as a general board member first and show dedication to the organization.
The HEAT meets in person on Mondays at 12:45pm in GSU 333. Please e-mail us at theheat@hartford.edu to join out general board email list.