Barney MBA Alumnus Sathya Kalyanasundaram's Journey to Become a Global Business Leader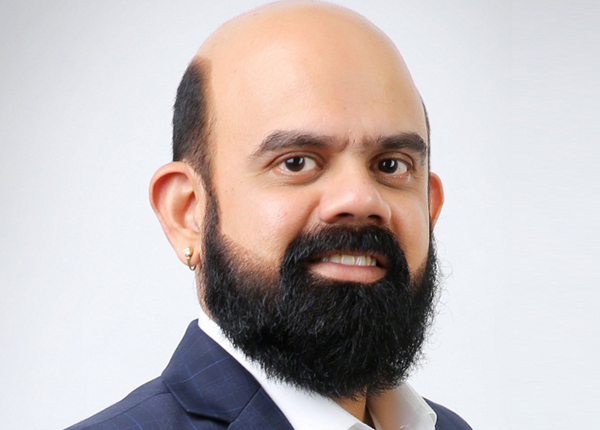 Enrolled Program: MBA, Finance Concentration
Current role: Managing Director & CEO for South Asia at Eureka AI.
Sathya Kalyanasundaram is an international alumnus who graduated in 1996 with an MBA, concentrating in finance, from the Barney School of Business. He is currently the Managing Director & CEO for South Asia at Eureka AI. Kalyanasundaram is responsible for driving the overall growth of Eureka.AI across the South Asian region by leveraging Eureka.AI's global strength of operator networks and deep data science strengths. Prior to Eureka.AI, he was the India Country Head & Managing Director at Experian.
Kalyanasundaram moved to the United States to pursue his dream of becoming an investment researcher. "I was able to take advantage of the school's proximity to the investment banking, brokerage, and fund management organizations from Fairfield and beyond. My first role out of school was with Reuters as a fixed income analyst in their Stamford offices," he says when asked about why he chose the University of Hartford as the platform to build his dreams.
Kalyanasundaram credits a large part of his success to the professors at UHart through whom he has gotten the exposure he was looking for as an international student. He says, "I had the opportunity to build great learning relationships with many faculty at the Barney School. In particular, my relationship with Professor Jerry Katrichis served as a significant learning opportunity across many aspects, including the approach to research, the importance of effective communication, the ability to have clear goals to focus on, and the cultivating of lasting relationships, both personal and professional. I was able to develop a much broader perspective on the areas that I could build my career in and work towards." He believes that Professor Katrichis, who was his mentor at the University, had a great impact on his life and career choices. 
I gained immensely from my interactions with Prof. Jerry Katrichis. The greatest benefit I received was one of perspective, particularly from my conversations around his career choices, his education, and his personal life as well. His openness to share his journey helped me to develop my perspectives across a variety of choices and helped build confidence in me in the choices I would eventually make.
Sathya Kalyanasundaram, M'96, MBA with a Finance Concentration
Kalyanasundaram, just like any other incoming student, had his fair share of jitters during his freshman year. Sharing his experience, he says, "As an incoming student, my first few weeks were a bit of a telecaster—there were obvious highs from meeting new people and charting new paths, but also lows from not knowing if my degree would result in a good role and if I was making the right choice of degree and career." His advice to Barney students is, "Incoming students should stay the course, given that the decision to come to Barney was taken. A comprehensive review after your first semester will clearly help to determine if the path is worth moving forward or requires a change. In my case, I did decide to continue the MBA Finance course with changes in some electives, and I'm glad I did so." He summarizes his whole experience at Barney School of Business in just three words: "Perspective, learning, and fun."