Richard Owen Morgan '02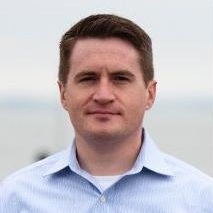 Richard Owen Morgan has packed a lot into the time that has passed since he graduated from the University of Hartford with a double degree in politics and government and music. Immediately after graduation, Morgan, the 2002 recipient of the University of Hartford/Oxford University John Martin Scholarship, went on to study philosophy, politics, and economics at Hertford College, Oxford University. While at Oxford, Morgan joined the U.S. Navy Reserve as an enlisted sailor, getting a buzz cut and going through boot camp back in the States during one of his Oxford breaks. According to Morgan, the experience that had the greatest impact on him during his time abroad was the summer he spent working at a summer camp for orphans in Belskoye Utsye, Russia. It was an incredible experience made possible by an Oxford University student charity. According to Morgan, "the kids we were working with had basically nothing in life and all they wanted was for someone to pay attention to them."
After finishing his program at Oxford, Morgan enrolled in Yale Law School, graduating in 2007. While in law school, he received his officer's commission in the Navy, and became an ensign. Today, Morgan is a lieutenant, and will be promoted to Lieutenant commander this year. After graduating from Yale, Morgan clerked for Judge (now Chief Judge) James E. Baker of the U.S. Court of Appeals for the Armed Forces, which is the highest civilian court (other than the Supreme Court) for military courts martial. However, his clerkship was cut short because he was recalled to active duty with the Navy. From 2008 to 2009, he was deployed to Ramadi, Iraq, where he worked as a Rule of Law advisor. His job was to train members of an Iraqi police unit and to interact with members of the Iraqi judiciary. In big picture terms, his job was to help with the transition in Ramadi from a U.S.-led military operation to an Iraqi-led criminal and law enforcement operation. Of his time in Iraq, Morgan says, "I had the honor of serving with some exceptionally brave Iraqis who simply wanted to make their country safer, and equally brave Americans, who travelled thousands of miles from home to try to help."
Between his return from Iraq in 2009 and August 2013, Morgan worked as a civilian attorney with the federal government, focusing on national security, intelligence, litigation, and administrative issues. Since August 2013, he has been on a fellowship with New York University School of Law's Center on Law and Security, where he is focusing on comparative intelligence oversight—that is, examining how different western democracies regulate the activities of their intelligence services.
Morgan has fond memories of his time at the University of Hartford. "UH was perfect for me, in that it allowed me to explore different opportunities. I entered UH as a music composition major at Hartt. However, I took a couple of political science classes as electives, and was hooked. After September 11, which happened in my junior year, I knew I wanted to work in public service.  Both The Hartt School and A&S worked with me to help me complete both my Bachelor of Music and get my Bachelor of Arts in politics and government. I am not certain that other universities could have accommodated me to accomplish this." Morgan is grateful for the support of Professor Jilda Aliotta (politics and government). As he notes, "Aliotta took me under her wing and moved mountains in order to help me complete both degrees." Aliotta recalls Owen as "a rare undergraduate who could excel in two distinct and demanding academic programs while distinguishing himself as a leader in the campus community. His accomplishments since graduation do not surprise me in the least."  Morgan credits the Martin Scholarship, which he was awarded his senior year, with changing his life. "The opportunity to live and study in the UK for two years, and heavily delve into academic topics I was interested in, was simply incredible." Morgan is also grateful to Professors Rutman and Sellars (Hartt) who were both extremely supportive of him and focused on ensuring that he maintained a love of music, even if it wasn't going to be his career.
While at UHart, Morgan was active in the Student Government Association and the Hartt School Student Council. He was also a Student Regent and, in that capacity, he worked on committees putting together the University's master plan. According to Morgan, "it was an exciting time to be there, and it has been really gratifying seeing many of the things the committee worked on come to fruition." Even twelve years out, Morgan still keeps in touch with a lot of his friends from UHart. He has been in several of their weddings, and when he gets married this year he plans to have them participate in his ceremony.
Morgan is proud of the work he has done as a civil servant and remains inspired by other government attorneys with whom he works, attorneys who—like him—have given up far more lucrative careers because they believe in the importance of the law and the value of public service.