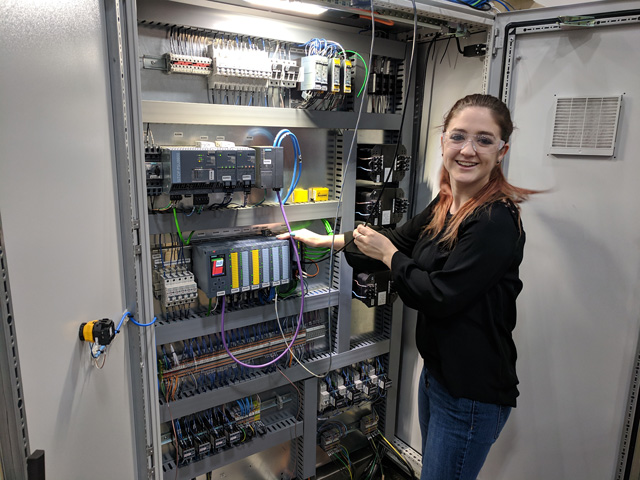 Heather Volkens '17 credits CETA and UHart experience for her success at Bauer Inc.
Heather Volkens '17 is an Electrical Engineer at Bauer Inc. in Bristol CT. She received her BSEE from the University of Hartford and started working for Bauer right after graduation. She learned about Bauer through the help of the University as she participated in an alternative spring break there and interned for a year afterward.
Heather is currently on the Automation Controls Team. Her job focuses on (but is not limited to) the development and troubleshooting of both standard and custom software to meet the needs of customers located all around the world. Heather also represents Bauer at community events and college resource activities.
Being a student ambassador for the College of Engineering, Technology, and Architecture (CETA) helped me develop interpersonal and leadership skills which always come in handy at these events, not to mention work life in general
Heather Volkens '17, BSEE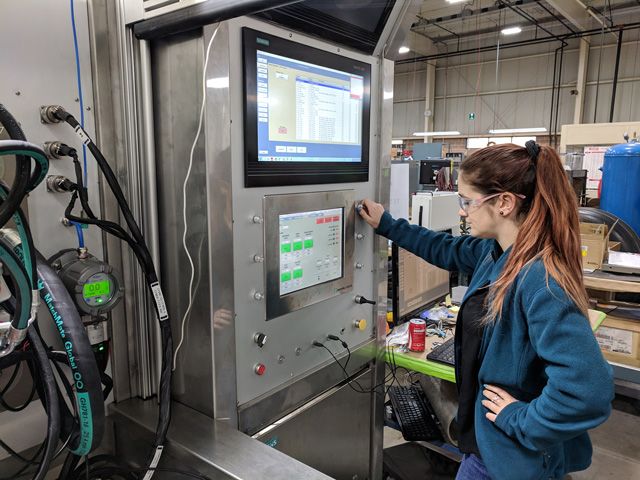 The University of Hartford led to her development of multitasking (which is so important at a smaller scale company), persistence, and love of learning. When a new opportunity arises Heather is never far behind, putting in the time and effort to learn new skills and further expand her palate of expertise.